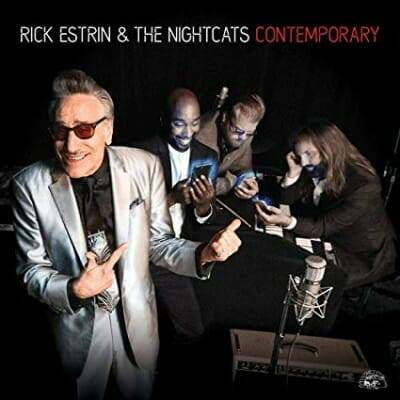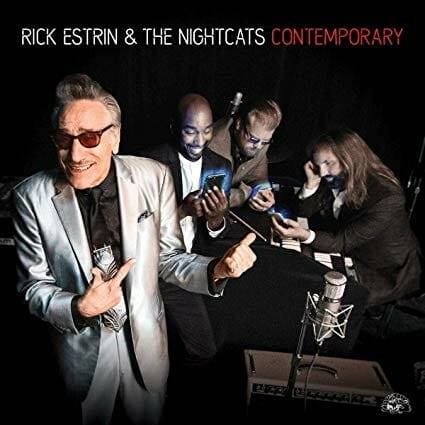 Rick Estrin & The Nightcats
Contemporary
Alligator Records
For over thirty years Rick Estrin was the front man for Little Charlie & The Nightcats. During the time with them he won two Blues Music Awards; Song of The Year and Best Instrumentalist – Harmonica. When Charlie Baty retired from touring in 2008 Estrin re-formed the band as Rick Estrin & The Nightcats. Since then Estrin has been the recipient of twenty-six BMA nominations. In 2018 alone Estrin received seven nods and won the trifecta; his second award for Song of The Year, Traditional Blues Male Artist of The Year, and most importantly took home the coveted award for Band of The Year.
This is the bands fifth album for Alligator and fourth studio recording. The current lineup includes Estrin, harp and vocals; Kid Andersen, guitar, upright bass and various other instruments; Lorenzo Farrell, organ and piano; and their newest member Derrick "D'Mar" Martin, drums. Other participants include Alex Pettersen, drums; Quantae Johnson, bass; and special guest Jim Pugh. The background vocalists are Lisa Leuschner Andersen and The Sons of The Soul Revivers; James Walter and Dwayne Morgan. The album is co-produced by Andersen and Estrin; and recorded and mixed at Andersen's Greaseland Studio in Santa Cruz. All of the songs are written by Estrin unless noted otherwise.
This year Estrin received another nomination in the category of Contemporary Blues Male Artist. Perhaps it inspired him to write the title track with Martin and Andersen. Estrin pokes fun at established artists and their vain attempts to capture new and younger audiences as the band explores funk and rap. What sounds like a horn section is Andersen on a Synthesizer.
Two songs are humorous takes on mortality. On "I'm Running" the aging Estrin sings "father time is on my trail. I feel him breathing down my neck, good god he's right up on my tail"; still no COPD yet as Estrin blows harp like there's no tomorrow, Andersen plays both guitar and bass, Farrell is on organ, as Pettersen hammers away on his drums. "The Main Event" is about Estrin's exit strategy.
Estrin won his first BMA in 1994 for his song "My Next Ex-Wife" and it remains one of his most requested. Fans love when he sings about the battle between the sexes. On "Resentment File" Estrin sings "be careful what you do, be careful what you say" as the background singers chime "be careful, resentment file", the women they never forget; the band gets into a groove with the rhythm section of D'Mar and Johnson. "She Nuts Up" is about living with an explosive female; Andersen plays rhythm guitar and upright bass. On these Estrin is guaranteed to make you smile.
"New Shape (Remembering Junior Parker)" is a narrative inspired by the late Memphis based bluesman that passed in 1971. "House of Grease" is a funky instrumental courtesy of Andersen; Farrell plays piano while Pugh sits in on organ.
"Root of All Evil" features Estrin's sweet harp before Farrell takes a devilish piano solo "money can't buy happiness but it's a pretty good place to start". "Cupcakin'" is a jazzy instrumental from Farrell featuring the band. "Don't Like Christmas, crazy 'bout New Year's Eve" should receive a lot of airplay that time of the year "it's a brand new change in me, goodbye 19, 2020 come on in".
"Nothing But Love", the only cover, was written by John Pickens Jenkins a.k.a. Bobo who recorded the song on Boxer Records in 1959. The closer "Bo Dee's Bounce" is a harp instrumental inspired perhaps by Bo Diddley's 1962 instrumental "Bo's Bounce".
Repeated listening will confirm that this is the most musically adventurous recording in Estrin's illustrious career. Although recognized as a great songwriter he has also become a great bandleader. On "Contemporary" the band stretches the limits of their genre displaying both their creativity and collective musicianship. You can actually hear them inspire one another. This is another award winning effort.
Richard Ludmerer