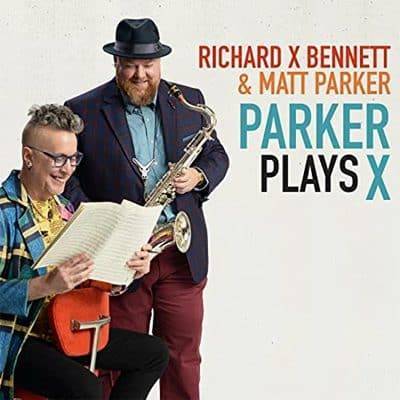 Richard X. Bennett & Matt Parker
Parker Plays X
BYNK
Richard X. Bennett is the pianist and composer for what are essentially piano-saxophone tunes played by Matt Parker. While they are the principals, this is a quartet session, with bassist Adam Armstrong and drummer Julian Edmond. Unlike many jazz albums, this has a full twelve tracks, with all except two under four minutes. In that sense, it reads like a pop album, but it is anything but, which you realize with a little understanding of these two. Bennett's musical preferences span a wide range, from New Orleans funk to Indian ragas to blues to the South African music of Abdullah Ibrahim (Dollar Brand) who is the pianist's most important influence. He's issued albums as a leader, two of which are trio and the other widely experimental. Those last two words describe the Florida-born Matt Parker, who is an avant jazz player with two albums to his credit. The groove-oriented Bennett composed these tunes with Parker in mind resulting in a range from Professor Longhair/James Booker NOLA music to jump blues, Indian ragas, '80s film noir, modern Gospel, and whatever else you want to label some of these indescribable adventures. (no worries, Bennett provides luminous details in the booklet)
In a kind gesture, the opening "Style V Substance" features primarily Armstrong and Edmond while Parker takes the joyous, triumphant melody and Bennett's left hand rolls the thunderous chords. The bass line is inspired by Kirk Franklin and the arc of the song is taken from the Alap section of an Indian Raga. The strutting NOLA melody of "Bus 61" has Parker on soprano, a tune played in ¾ time played in octaves by Parker and Armstrong. The almost six minute "Semi-Vintage" resembles a Coltrane ballad with Parker playing passionately and Bennett concluding it sensitively. By contrast, the unrelenting "Barbaric Yawp" hits hard, with the amped up piano parts as if Longhair and Booker were on steroids.
Bennett may have had Mingus in mind when he wrote "Countertransference," the second lengthy track, inspired by sessions with his psychoanalyst who, unlike Mingus' who wrote the liners for The Black Saint and the Sinner Lady, refused to write the liners for Bennett. The three-part suite begins dark and reflectively with the piano as the patient, the tenor sax is the therapist, and in the end the free blowing Parker conjures an epic breakdown. The abrupt segues between the sections resemble jump cuts from noir movies.
"Joy Comes from the Morning" is a gospel tune based on Psalm 30, played reverently by all. The teasingly brief "No Cigarettes, No Coffee, No Weed" is a free bop excursion for Parker, reveling in the notion of giving up all his vices at once. "Two Years Later" is a great example of Bennett's bipolarity with Parker playing in the Ben Webster ballad style while he plays in the R&B style, somehow finding a meeting point in what Bennett describes as a stormy reunion. The infectiously rolling "Belly Up" is a mashup of gospel and NOLA piano with Parker soaring on top with the melody. "Night Hawk" has Parker on soprano over Armstrong's thrumming bass, meant to convey insomnia while Edmond takes Parker's cue "to play something interesting." Bennett plays a vintage vibraphone and somehow their disparate approaches coalesce in a surprisingly calming way. "Everyman Parker" combines street beat and swing era jazz as the saxophonist exults in his soloing. The closer, "Sagebrush" was recorded on Zoom during the pandemic and the piano-sax duet offers some of the duo's most lyrical moments but in their signature contrary way, leave the piece unresolved.
While Bennett and Parker push the boundaries and are often unpredictable, there are enough motifs underlying the music to make it accessible. The passion and the pace of the album are wonderful. Although at times it threatens to careen out of control, it never gets there, remaining on the edge, which proves to be their comfort zone.
Help Support Making a Scene
Your Support helps us pay for our server and allows us to continue to bring you the best coverage for the Indie Artists and the fans that Love them!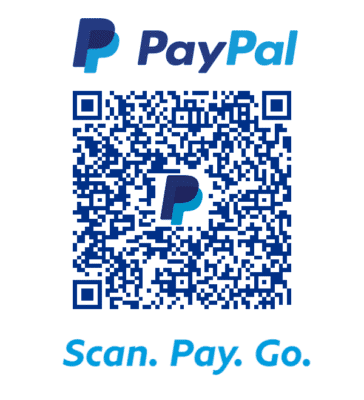 FOLLOW US ON INSTAGRAM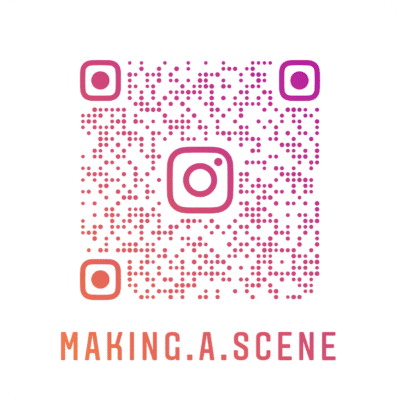 Subscribe to Our Newsletter