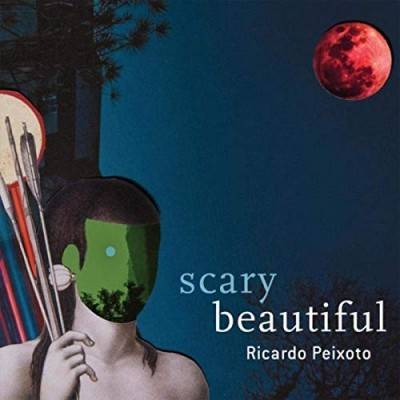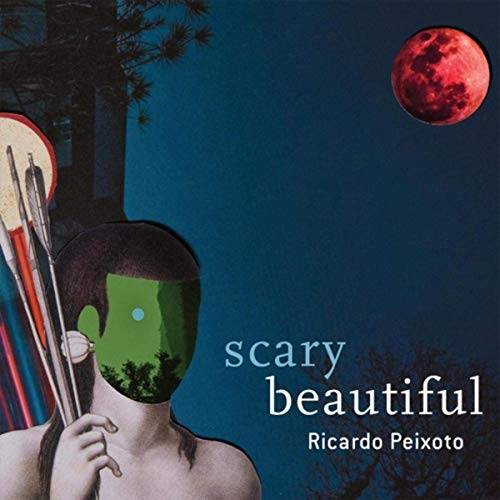 Ricardo Peixoto
Scary Beautiful
Self-released
Guitarist and composer Ricardo Peixoto originally hails from Brazil but has developed a cross-pollinating music style that encompasses different cultures and genres. Scary Beautiful, his third CD as a leader, is an ambitious project involving 27 musicians in the credits, playing just about all modes of woodwinds, brass, and strings, with one vocalist. Peixoto (pay-sho-to) led the band Terra Sul, which released an album called Kindness of Strangers and Inverse Universe which featured vocalist Claudia Villela (also featured here) and harmonica legend Toots Thielman.
With a childhood that had him traveling back and forth to Rio and the U.S. because his father taught mathematics at several prestigious universities, Peixoto first taught himself guitar at age 12, began playing in rock bands, and began formal study of classical guitar at 17. Soon, though, he turned to jazz and matriculated to Berklee where he studied with Pat Metheny, Gary Burton, and Mick Goodrick. He now resides in the San Francisco Bay Area. Peixoto is also a member of the popular Bay Area group, The Berkeley Choro Ensemble who release The View From Here in 2018.
These are all original compositions that range from solo guitar ('Noturna"), to a guitar/piano duet("Simpatica'), to small combos and large ensembles. Peixoto plays 7-string acoustic and electric guitars throughout with some of best Brazilian and Bay Area straightahead jazz musicians. For context, the music mostly lies somewhere between lush Brazilian guitar sounds and the acoustic melding of classical and jazz, popularized by groups like Oregon. In fact, one of it founding members, Paul McCandless plays soprano sax here. Interestingly, this effort was co-produced by Ricky Fataar, producer and drummer with Bonnie Raitt. The title captures the overall sound well – at times, the music is so beautiful it's scary to think that such wonderful music can be made.
Naturally there are Brazilian rhythms and melodies, but his classical influences and multi-cultural approach often lead to unexpected twists and gently gorgeous sounds that are difficult to categorize. The disc opens with "Circles," featuring Peixoto's acoustic and McCandless' soprano. "Santos e Demonios," translated to saints and demons, is based on Baiao rhythms, a style that originated in Northeast Brazil and became popular in the '40s. It features three percussionists. The title track is driven by a string quartet and is the most classical sounding piece and it's arranged by Luiz Brasil. The brief "Nereids" has eight overlaid vocal tracks from Villela.
"Morro da Paixao" means "passion hills," taking its name from the shantytowns on the hills that surround Rio. This time Luiz Brasil arranged the horn parts comprised of trombone, flugelhorn, and tenor sax. Following the guitar/piano duet with Marcos Silva, we have the woodwind centric piece "Pixinguinha," a play on words on the names of two great Brazilian composers. The woodwinds include flute, clarinet, bass clarinet, and oboe arranged by Brazilian composer, arranger and pianist Jasnam Daya Sing. Peixoto's solo guitar composition follows before the album concludes with a sextet performing "Baiao de Tres," in other words changing the usual rhythm pattern to ¾ time.
This is highly creative, fluid music with enough variety to keep a listener both fully engaged and totally relaxed.