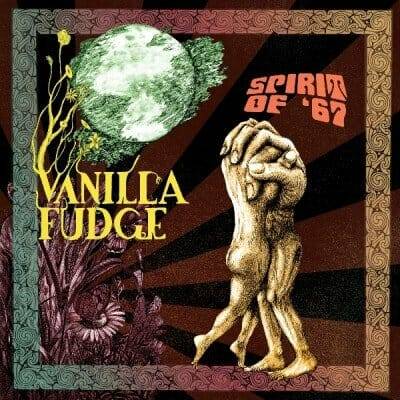 Vanilla Fudge was one of the most interesting groups of the late '60s, with a sound that was definitely psychedelic but also heavy enough to verge on the later heavy metal. Amazingly, almost 50 years later they still have the same sound! Not only that, but all but one of the original members are recording with the band. Original lead vocalist,piano and organ player Mark Stein, guitarist Vince Martell and drummer Carmin Appice are joined by new bass player Pete Bremy, who fits right into the sound.
This new album is a lot of fun. It will obviously appeal most to those who love and remember 1967 (or at least remember some of it) but even younger people know and are familiar with '60s music. '67 was a great year for music by any standard and Vanilla Fudge chose an interesting group of songs to give their own special treatment. They do a great job of taking a soul classic like "I Heard It Through the Grapevine" and making it their own and still show respect for the original/ WHo else could give "The Tracks of My Tears" a psychedelic spin without making it a travesty?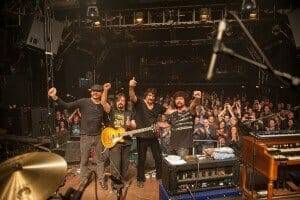 The band is clearly having a blast getting funky on :Gimme Some Lovim;" and then pouring it on for "I'm A Believer." Stein's voice is as strong and soulful as ever. Martell gets to show off on guitar on '"I Can See For Miles," which also showcases Stein's fantastic organ work. The entire group does a great job on "Break On Through (to the Other Side,) which sounds nothing like The Doors but becomes a really effective Vanilla Fudge song here. "Whiter Shade of Pale" sounds as though it was meant for the band even with a slightly less mystical approach and "For What It's Worth" works pretty well in this new incarnation
This is a fun look back at '67 through a smoky, twisted mirror. I can't think of another group that was as psychedelic who could pull this off without sounding dated, and that is because of the backbone of soul and rock that was and is a part of the classic sound of the group. Old fans will enjoy this and new fans will, too. It's a good album to share with kids and grandchildren too, making it a fun record for the whole family that is also good listening for singles.
My suggestion? Play it in the car and drive!