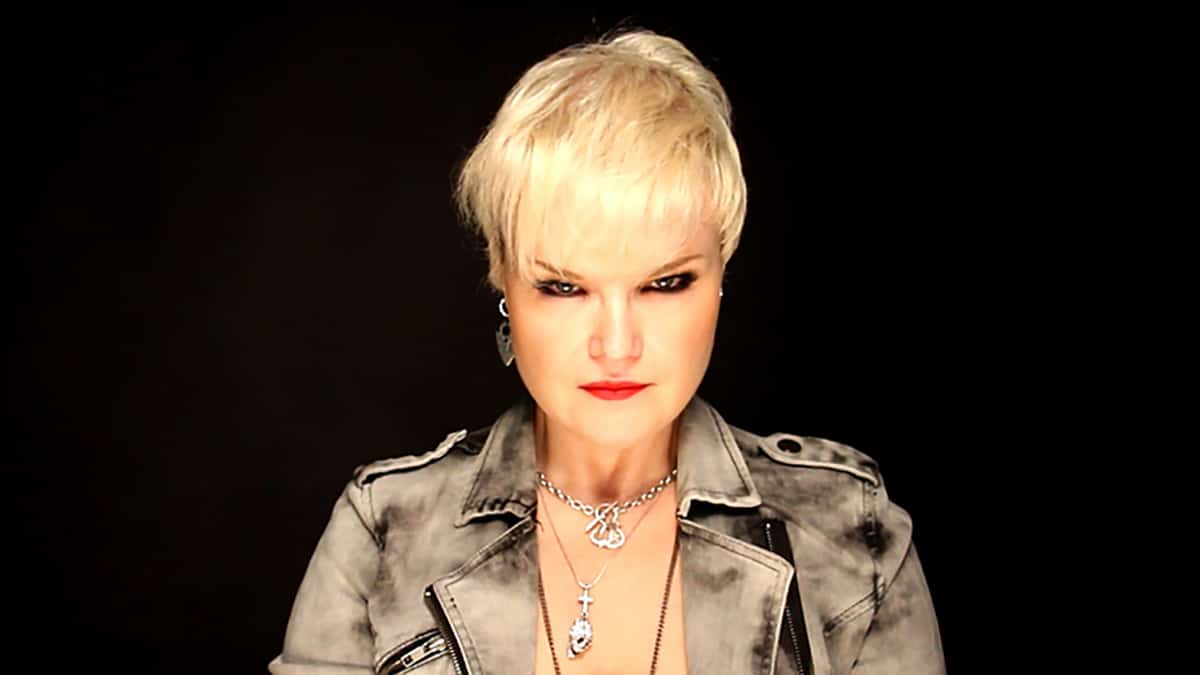 ---
---
---
---
---
---
---
---
Making a Scene Presents an Interview with Rebecca Downes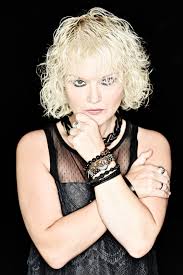 Rebecca was born and grew up in Wolverhampton in the West Midlands of the United Kingdom.  She first started performing live music when aged 13 and as a teenager wrote and performed her own material.  Some original recordings still exist – a little rough round the edges at times, but the passion and energy comes through, along with the power of her voice.  Whilst her career path took her to Staffordshire University to study Fine Art and Art History and then into full-time work, she continued to perform a broad range of live music.  She was always keen to return to writing and recording, but needed encouragement to pick up the notebook and guitar once again.
This she duly got from several sources and in particular from Mark Viner Stuart of Mat Hat Studios in Coven, near Wolverhampton, whose judgement that she had exceptional talent was based on the hundreds of performers with whom he had worked.  In 2011 she linked up with Steve Birkett, a long-time performer and writer of his own material, who had retired from full-time employment and had both the talent and time to create more original music.  It was a partnership that 'clicked', to the intense excitement of those around the pair.  Their core genre was the Blues, but right from the start they stretched their music in several different directions.  Their EP Real Life was crafted in 2012 and released in early 2013 and both the recording and live performances of the tracks received an enthusiastic reception.  2012 was also the year that Rebecca left her full-time job for part-time work as a vocal tutor so that she had more time to work with Steve.  With more input from Mark and a galaxy of musicians, mostly from the area around Rebecca's new Birmingham base, the album Back to the Start was recorded, hitting the shelves in 2013, once again to acclaim from critics and fans alike.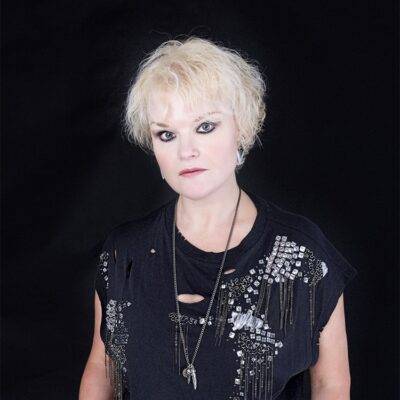 The next 18 months was a period of changing personalities as Rebecca and Steve worked to find the right 'fit' with others both within and around the band and to establish relationships with leading lights in the music scene. The hard work paid off, though, and 2015 was a breakthrough year.  Rick Benton joined the band on keys, bringing his own interpretation to the set and adding new dimensions to tracks like Back to the Start.  Lloyd Daker had established himself on drums bringing an infectious, youthful energy along with a permanently sunny disposition.  Dan Clark, a long-time musical colleague, made the bass role his own with his funky and 'in-the-pocket' delivery.  With a settled core to the band, and significant support from outside of it, they started to get noticed and grow their following.  The year started at the Skegness Rock and Blues Festival with a performance on the Introducing Stage, voted by the audience as the best of the day, leading to an appointment on the main stage at the 2016 festival.  Interest in the band and its work grew via notable performances at Blues clubs and festivals, culminating in the ten-gig support slot with the excellent King King that exposed the band to new audiences across the UK.
In their live performances, Rebecca and her band elevated the album tracks to a new level.  The set was interspersed with benchmark cover tracks such as Another Piece Of My Heart but it was mainly about the original songs with leading tracks from the album Back to the Start such as Basement Of My Heart, Messed Up and Laughter From Her Room at the heart of it. And, audiences calling for an encore would usually see With A Little Help From My Friends, delivered with a raucous confidence that would make the late Joe Cocker beam.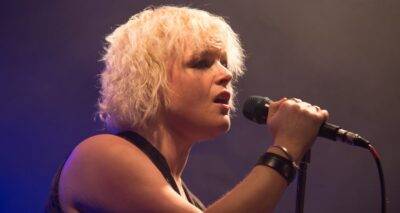 Which brings us to Believe, the second album, again produced by Mark Viner Stuart and released in February 2016 at the iconic 100 Club in London.  Of the 12 tracks on the album, at least half of them had been honed through live performances on the road in 2015, so current fans would have been familiar with Never Gonna Learn, Night Train, Sweetness, 1000 years, It's That Easy and the thoroughly Bluesy Long Long Time.  Sailing On A Pool Of Tears, Momma's Got A Gun and Salt Winds each broke new ground, whereas Could Not Say No and Come With Me Baby, having been mainstays of Steve and Rebecca's acoustic set, got the full band treatment.  With Believe receiving rave reviews and popular acclaim there was one more adjustment to the band when Rebecca took up rhythm guitar for key numbers of the set.  Off stage, Colin Speller, who had been involved in the background for some time, brought his business experience to bear on matters of management and administration.
With a strong settled line-up on and off the stage, the band set out to grow its reputation and increase its audience. The outcome was a growing fan base that showed its support by voting Rebecca as Female Vocalist of the Year and Emerging Artist of the Year in the British Blues Awards 2016.  And the band's live performances were so popular that the 2017 live album BeLive was a necessary response to fan demand.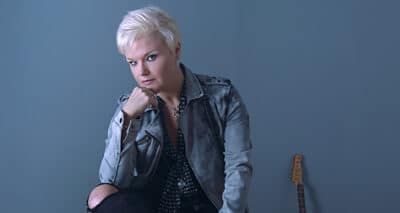 Steve and Rebecca write prolifically and produced lots of new songs in the course of 2016.  Rather than work within the confines of a particular genre, they allowed their work to find its natural place in the scheme of things, which meant that they produced a considerable range of material that included elements Country, Soul and Rock.  The basis process they follow is that an idea is developed to the point of a full 'demo' recording, utilising Steve's home studio and his skills as a multi-instrumentalist.  These demos are then listened to further by Steve, Rebecca, band members, management and others whose feedback is sought.
In late 2016, they were lucky enough to be introduced to Chris Kimsey, who is famous for working with the Rolling Stones and Peter Frampton amongst many others, and in 2017 they engaged Chris to advise on song choice, song structure and recording techniques.  This led to them focusing on a group of songs that were rockier in feel, albeit still influenced by the blues, including tracks like Stand On My Feet, that had been around for a while, but which were deemed not to fit the them of the Believe album.  It also led to the creation of further tracks with a close fit to the main candidates.  Through a process of refinement, 20 songs became 15 and then 12 of those were put forward for recording, which was once again done at Mark Viner Stuart's studio.  Recording and refinement took time but by mid 2018 the final twelve tracks had been recorded and mixed.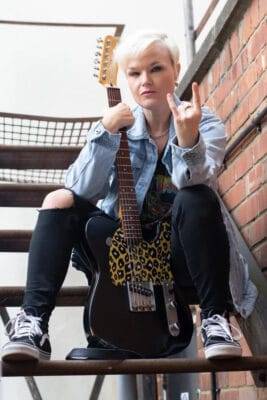 In 2017, Rebecca was introduced to Tri-Arts Partnership LLP in Los Angeles, USA, the principals of which were long-time career record executives and artist managers.  They were keen to input to the new album and promote Rebecca in the USA and beyond and, having heard the initial mixes, asked for a much bigger, bolder sound.  They introduced Rebecca to Bill Drescher, California-based producer for people like Rick Springfield, the Bangles and who had been involved with music for films, including Titanic, and TV shows, including Stranger Things.  Bill did a re-mix of the album title track, More Sinner Than Saint, and on the basis of that, four other tracks.
A combination of availability issues and budget prevented Bill's further involvement but Chris Childs (bass player with Thunder) took on the brief of mixing the remaining seven tracks to match Bill's sonic style.  The resulting album, mastered by Ed Woods, has a consistently bold, film-scape sound that is very different to the previous output.
More Sinner Than Saint was released on 24th May 2019 to considerable critical acclaim.  It has featured on several 'best of 2019' lists and the track Hurts was play-listed by Planet Rock Radio.
The last two years has seen some evolution in the band with Vincent John Yarrington now on bass, Nigel Darvill or Aidan Goldstraw on keys and Neil Ablard on drums.
In terms of live performances, rather than gig whenever and wherever possible Rebecca has chosen to pursue a more strategic approach through a carefully-chosen programme of festival and club gigs interspersed with support slots with the likes of King King, Snakecharmer, Magnum, The Quireboys, Brian Downey's Alive and Dangerous and Cats in Space.  Rebecca hopes to be gigging again later this year, undertaking headline shows, festivals and support slots with tracks from More Sinner Than Saint forming the majority of the set.  In the meantime, she is delivering regular online shows (Facebook and YouTube).  Further new material is planned for release during the year.
Rebecca is an independent artist with her own company that manages all aspects of the production chain from creation through manufacture to marketing, promotion and sales.  Material is released on the wholly-owned Mad Hat Records label and worldwide physical and digital distribution is undertaken by Cargo Records.
Find our Podcasts on these outlets
Help Support Making a Scene
Your Support helps us pay for our server and allows us to continue to bring you the best coverage for the Indie Artists and the fans that Love them!
Make a one-time donation
Make a monthly donation
Make a yearly donation
Choose an amount
Or enter a custom amount
$
---
Your contribution is appreciated.
Your contribution is appreciated.
Your contribution is appreciated.
Donate
Donate monthly
Donate yearly
You can donate directly through Paypal!
Subscribe to Our Newsletter