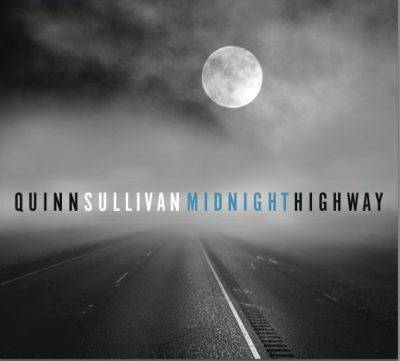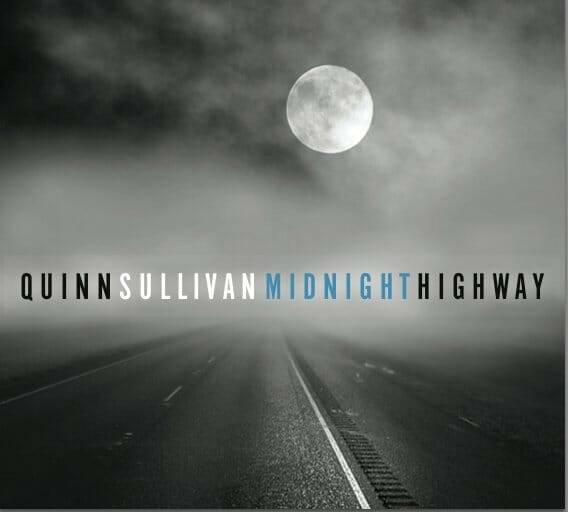 Quinn Sullivan
Midnight Highway
GBG Records
Quinn Sullivan was born in New Bedford, Ma. in March of 1999. He is a blues guitar prodigy who played with Buddy Guy when Guy appeared at The Zeiterion Theater also in New Bedford; Sullivan was only eight years old. Sullivan made a guest appearance on Guy's 2008 Grammy nominated "Skin Deep" album. He opened for Guy while Guy was on his 2009 summer tour. Sullivan released his debut album "Cyclone" in 2011. In 2013 Sullivan played onstage at Madison Square Garden with Guy during the first night of Eric Clapton's Crossroads Guitar Festival. Two months later Sullivan released his second album "Getting There".
Recently a lot has happened. Sullivan who is now seventeen had his voice mature into that of an adult. He now sings beautifully. "I'll admit I hit an awkward stage with my voice when it was changing a few years ago but now things have evened out…"
In May, 2016 at a recent show at The Iridium, the famous New York City Jazz club, Sullivan performed to an enthusiastic audience. His stage presence exuded confidence. His band that night included his producer and drummer Tom Hambridge. As the night progressed Hambridge's smile got bigger and bigger. Sullivan is on the brink of a fabulous career.
Sullivan's third album is due to be released on July 1st. The album was recorded at The Blackbird Studios in Nashville. The band consists of Sullivan, guitar and vocals; Rob McNelley or Bob Britt, guitars; Reese Wynans or Tony Harrell, keyboards; Michael Rhodes or Tommy MacDonald, bass; and Hambridge, drums, percussion and background vocals. Hambridge states "Quinn was anxious to make an album the way I make those Buddy Guy albums and he did, in fact, tear it up. Quinn felt the mojo and he brought it in a big way".
Sullivan has co-written three of the songs with Hambridge. They are "Eyes for You"; "Lifting Off" and "Going". All of the other songs except one were written or co-written by Hambridge. The opening track "Something For Me" and Sullivan's fabulous showstopper "She Gets Me" were authored with Hambridge's regular writing partner Richard Fleming.
The only cover is George Harrison's "While My Guitar Gently Weeps". Sullivan's reverence for The Beatles has kept his treatment faithful to the original.
At only seventeen Sullivan may attract a whole new generation of blues aficionados. Some may even consider him a "heartthrob". Sullivan has stated however that he will be forever rooted in The Blues.
Richard Ludmerer