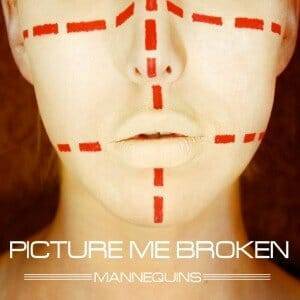 "Picture Me Broken" released their first CD in 2009, and since have steadily gained a following in the indie rock scene. Their latest EP release, Mannequins, is nothing less than extraordinary.
This new offering from the band covers a wide range of emotional ground. From the delicate lyrics of "Beautiful Disguise", to the rocking "Torture" and "Mannequins", the band supplies the perfect support for Brooklyn Allman's smooth and powerful vocals. Picture Me Broken has created a soundscape with this new release, that will, at one moment, put you in the kind of mood where all you want to do is dance all over your house and in the next, your sitting on your bed reflecting on life.
Mannequins, shows the maturing of the band and carries by far the best vocals performance to date from Brooklyn Allman! She gave me chills! Though this is a studio recording, the energy of this CD is such that you get the feeling you're experiencing a live performance. The songwriting is deep and emotional, almost as if Brooklyn is taking you on a journey into her world. You can't help but be drawn in by the passion and emotion in the performance Brooklyn Allman delivers in each song.
Since my initial listen to this new EP, there hasn't been a day that I don't find myself adding them to my playlist. They have quickly become my absolute favorite, and I expect that they will soon move into a larger market. I have become a fan. The music they put out excites their current fans as well as creating an ever expanding new fan base. This new EP from Picture me Broken does not disappoint.
Alexis Leizens