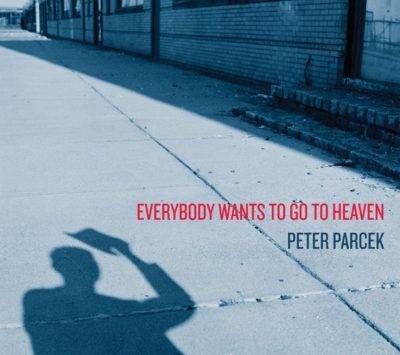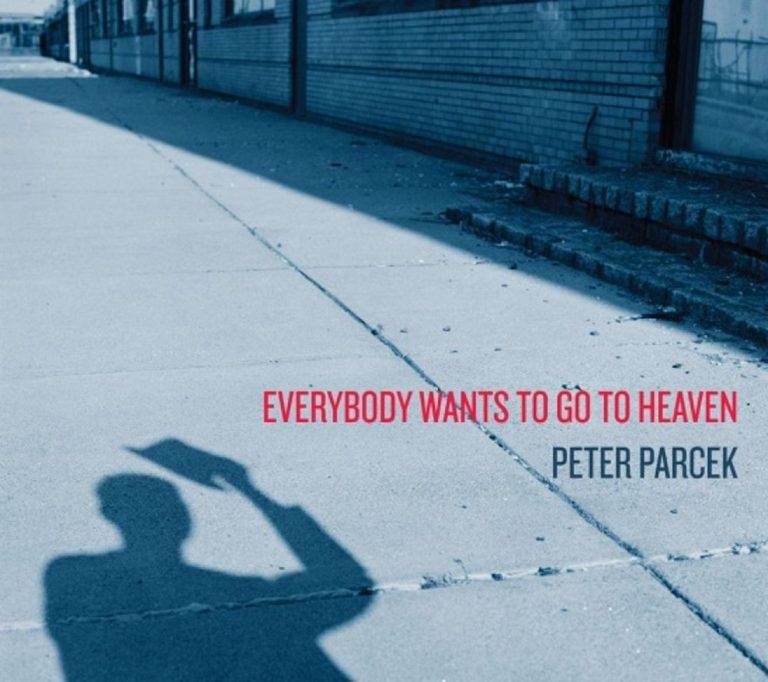 Peter Parcek
Everybody Wants to Go to Heaven
Lightnin'
This is the hard blues. It's not that Peter Parcek plays hard constantly but it's the feeling he evokes. He alternates dynamics but leaves vapors of Hendrix and The Cream in his wake. He can play cleanly like Peter Green but prefers to shroud both his guitar sound and vocals with a haunting, voodoo shear. This is heavy stuff. So much so that Buddy Guy said "You're as bad as Eric Clapton. And I know Eric Clapton." Yet, there's a distinct sound and expressiveness to Parcek's playing. He has a singular sound, especially when electric, which is the prevailing mode here.
Although Parcek has played alongside Pinetop Perkins and Hubert Sumlin, most of us first became aware of him seven years ago with his breakthrough album, Mathematics of Love which earned him a Blues Music Award nomination for "Best New Artist Debut." This is his first release since. The selections here are somewhat similar in that he does another Peter Green Cover, hearkens back to traditional blues acoustically on one cut, and brings in some name players. That one was recorded in his home state of Massachusetts with assists from Al Kooper and Ronnie Earl. This time, he trekked to Nashville to team up with drummer/producer Marco Giovino (Robert Plant, Buddy Miller, Tom Jones) and trade licks with North Mississippi Allstars guitarist Luther Dickinson. Spooner Oldham and long-time Willie Nelson harp player Mickey Raphael appear and the McCrary Sisters even grace one track. While its predecessor favored more slide and resonator, this one brings the electric axe, and on the four tracks with Dickinson, axes forward to create an inferno. Some of it reminds me of Dickinson's guitar summit with David Hidalgo and Mato Nanji on 3 Skulls and the Truth.
Parcek comments, "Marco Giovino has uniquely powerful musical concept and presence, plus tremendous rhythmic and arranging ideas. HIs innovative sound and feel profoundly imbue and impacted the album. On Dickinson, Parcek observed, "Luther is a tremendous artist and guitarist in his own right; he's musical royalty. He's very inspiring to play with – at once gracious, generous and musically badass. We tore it up and has a ball!"
Parcek lived in England during the sixties and has some early bands that were contemporaries of the British Invasion groups. Thus, his reverence for Peter Green and his penchant for blues rock. His opening cover of Green's "World Keep on Turning" is powerful and Hendrix-like. Blind Lemon Jefferson's "See That My Grave Is Kept Clean" is downright spooky and the title track is rendered with a moody, eerie feel much different than Albert King's reading. Parcek goes acoustic on the closer, Jennie Mae Clayton's "Aunt Caroline Dyer Blues" from The Memphis Jug Band in the 1920s. Parcek knows how to both shape the tradition in new ways and honor it respectfully.
His instrumentals showcase his remarkable fretwork. "Pat Hare" is named for 1950s blues sideman of Muddy Waters, Howlin' Wolf and James Cotton. Ware was influential for being among the first to use distortion in his guitar sound. The other instrumentals are "Shiver" and "Mississippi Suitcase." His three other originals feature his half spoken, half sung vocals comparable to Charlie Musselwhite although a bit more haunting.
This is the hard blues from a guitar master. Please don't wait seven years next time, Peter.
Jim Hynes
[amazon_link asins='B076Q3RWMS,B003F1WGN0,B076Q4XSJX,B076Q563V6,B005CV63UI,B005CV64AC,B003EY82OK,B003EYA446,B003EYA48W' template='ProductCarousel' store='maasc-20′ marketplace='US' link_id='c71ede89-c0b2-11e7-8250-297dd88c48e0′]