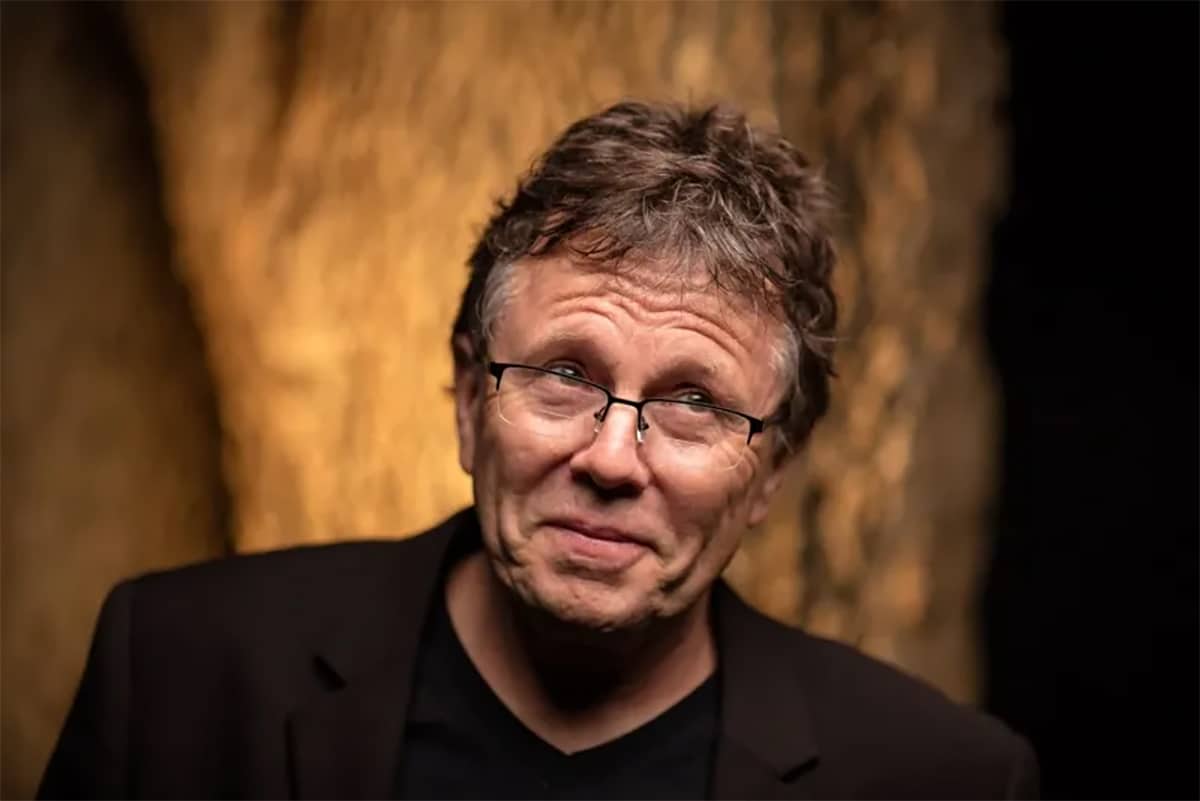 ---
---
---
---
---
---
---
---
---
---
Making a Scene Presents an Interview with PD Adams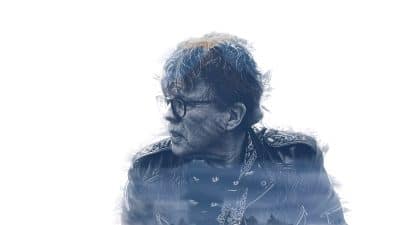 I wonder what it is that Paul Adams doesn't do? Working in multiple genres, his 13 critically acclaimed albums have over 118 million streams on Pandora and can be heard on Spotify, Sirius Radio The Spa, Music Choice, Amazon Radio, Echoes, Apple Radio, Tidal and other worldwide platforms. In May of 2016 his album IMAGININGS won Contemporary Instrumental Album of the year at the Zone Music Awards in New Orleans! His follow up album with Australian Elizabeth Geyer DEEPER IMAGININGS was released to rave reviews and nominated New Age album of the year by the Independent Music Awards as well as Meditation Album of the Year by the Zone Music Reporter. Having worked in mental health for 35 years, Paul also utilizes his music in various modalities such as meditation, relaxation, sleep, yoga and addiction.
With a background in Ethnomusicology, Paul began building stringed musical instruments. He has built instruments for well-known musicians including Daryl Hall and members of Stevie Wonder's band. Paul is also a writer, poet, and photographer and developed an interest in playing a vast array of exotic instruments. When asked about his diversity he likens himself to a painter. "I've always loved the different musical genres. Just as a painter doesn't want to be stuck in oils, or acrylic, I don't want to be restricted to one theme".
Adams album SLEEP the dreaming flute won Native Flute Album of the Year at the Zone Music Awards in 2013. His albums HEAVENS and FLUTE MEDITATIONS FOR DREAMING CLOUDS were also forged in this meditational style. THE PROPERTY OF WATER was created with electronic music pioneer Laurie Spiegel's Music Mouse, an intelligent music program for computer. Because of its blend with acoustic instruments and nature, Laurie calls a "unique amalgam of silicon and wood."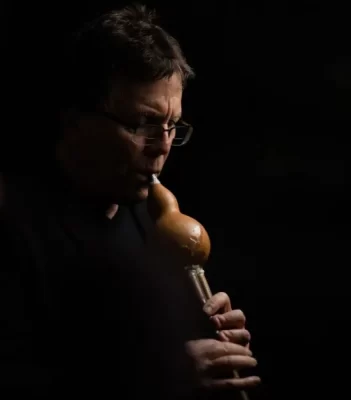 A VIEW FROM THE PLAIN and THIS CHRISTMAS use Paul's drop thumb guitar style to create images of the prairie. Some familiar with Adams may not know that his unique style was the result of a tragic accident in which three fingers on Paul's fretting hand were amputated. The ends were rebuilt with grafts from his leg and he says, "I had to completely re-approach my playing. A radio program that had placed my debut album VARIOUS WAVES in the TOP 5 of the year was most impressed with my 'unique way' of phrasing! Limitation sometimes has a way of pushing one beyond barriers."
IN THE LAND WHERE I COME FROM is yet another genre busting jump crossing boundaries of the best in Jazz, Pop, and World influences, venturing even into groove and rhythmic poetry. Described by some as a masterpiece – it's a wonder filled celebration of humankind in all its light and darkness, thematically centered around a magical place called BUTTERLAND which Paul humorously refers as a "polyunsaturated journey to mystical worlds."
Adams is no stranger to collaboration either, in 2015 producing and recording projects with Australian singer songwriter Elizabeth Geyer and Indian flautist Pravin Godkhindi. And last but not least, The Neurons album DANCE – Paul's ongoing project with Ray Charles long term arranger David Hoffman. Paul explains "Neurons has been a chance to utilize my instruments in a jazzier way, blending world music and groove. "From time to time I find music unique and original, a pathfinder, music that realizes new ideas, instruments and styles. That's Dance by The Neurons!" Smooth & Soul Magazine, Germany
The spring of 2022 will be the release for the new album SANCTUARY by Paul and Australian Elizabeth Geyer. "The main focus on this album was combining beauty with serene calm. We've been working on this for two years and I'm really looking forward to its release!"
Lastly, Paul is releasing THIS CURIOUS WONDER. A singer/songwriter album 30 years in the making. "I had this songwriter side waiting in the wings and it was an important step in realizing myself as an artist." To keep from confusing his audience Adams is releasing THIS CURIOUS WONDER under the name PD Adams. The album is contained within a six page cover sleeve and includes a four page insert of lyrics and poetry that embrace what Adams refers to as a "gritty prairie-grass oriented existential look at the world. From the heinous to the sublime, it's all right here in its glory". Adams says its storyline poses those human questions that often drift down from the ether in the middle of the night during deep states of dreaming.
Adams received some incredible support from National flatpicking champion ANDY HATFIELD on mandolin, Australian ELIZABETH GEYER with vocals and piano, Ex Ray Charles arranger DAVID HOFFMAN on horn and UK Steele Guitar wizard BRADLEY HARPER who Adams met on INSTAGRAM. "I was holding things down with guitar, dobro, dulcimer, harmonica and bass, but a few tunes cried for steel guitar. I didn't know Bradley, but taking the risk was very well worth it as his performance was exquisite!" THIS CURIOUS WONDER will be released worldwide on all platforms on 4/7/22.
Find our Podcasts on these outlets
Help Support Making a Scene
Your Support helps us pay for our server and allows us to continue to bring you the best coverage for the Indie Artists and the fans that Love them!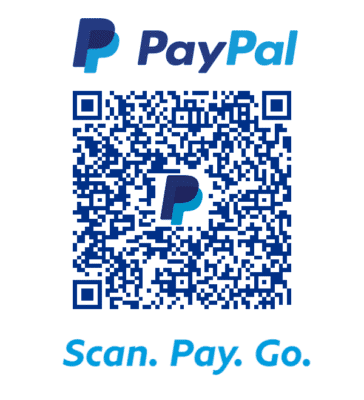 FOLLOW US ON INSTAGRAM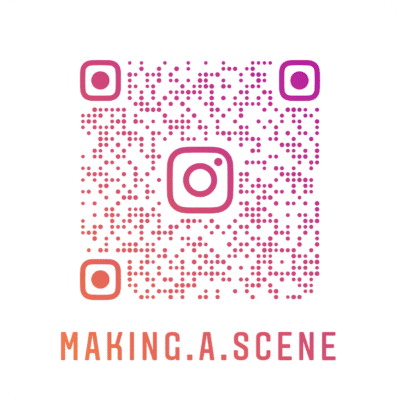 Subscribe to Our Newsletter