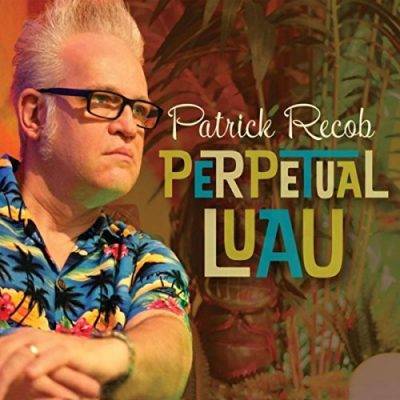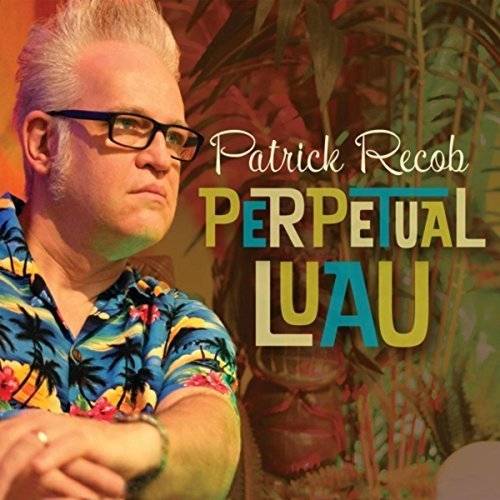 Patrick Recob
Perpetual Luau
Mr. Lucky's Blues Recording Co.
Patrick Recob grew up in Topeka, Kansas and now lives in Kansas City. In the 1990's Recob played with The Gary Primich Band. He later spent ten years playing with Lee McBee and The Confessors. After McBee died in 2014 Recob took over the vocals for the band. As a sideman Recob has played bass for many touring acts. Recob was also bassist, co-songwriter and associate producer on Hank Mowery and The Hawktones' album "Account To Me" which won the 2014 award for the Blues Foundation's Best Self Produced CD at the IBC's.
This is Recob's debut recording. Recob has named his label Mr. Lucky's Blues Recording Co. after the song "Mr. Lucky" written by Primich. The band includes Recob, bass, acoustic guitar and vocals; co-producer James Harman, harmonica; co-producer Nathan James, lead guitar; Marty Dodson, drums; Mike "Bonedaddy" Tempo, percussion and special guest Laura Chavez, guitar. All of the songs were written by Recob.
James' fabulous slide guitar and Harman's harp open "Frustration Blues". Recob has a robust voice with great clarity. "Help! Is on The Way" is Recob at his most soulful; James' guitar is equally expressive. James' switches back to slide on the house rockin' "Grave Yard Woman".
"Dark Night of Soul" again features Harman on harp. "Soul Cry" is an acoustic number that showcases the band. "Find The Answer" is another emotive tune from Recob featuring his bass and an extended guitar solo from James.
"We Have Got It Going On" is a song Recob wrote for his wife. He mixes country music and soul as well as anyone. It's a lazy tune for laying back and appreciating what one has. Recob plays an acoustic guitar with some great percussion from Bonedaddy. "La Mieux's Jungle Shot" is a funky instrumental once again featuring Bonedaddy's percussion.
"Words Are Like Bullets" features Chavez sitting in on guitar; the song rocks as Chavez takes her solo. Chavez plays again on the "West Side" sounding "I Kept My Cool".
"Ballad of Maison 66" is an up tempo tune with some jazzy guitar from James. "Let Me Give You All" is a classic styled tune in ¾ time that would work in multiple genres; guitarist James' vibrato is perfect.
"For Love's Desire" reminds me of Johnny Cash. Recob's bass vocal is perfect. Once again Bonedaddy is featured on percussion.
Perpetual Luau is an auspicious debut from Recob who is a great songwriter and vocalist. I look forward to more from this talented son.
Richard Ludmerer
The Making Of Patrick Recob's Perpetual Luau! from @spenceraudio (Kevin Spencer) on Vimeo.
[amazon_link asins='B06ZYRDW9B,B07227K8LQ,B071Y3NG2H,B071RC45KW,B071YD3KBT,B071Y3MDSB,B071R2LGVG,B071DDZLVV,B071DDZ8GG' template='ProductCarousel' store='maasc-20′ marketplace='US' link_id='6538ecd8-7a19-11e7-83dc-31c3d224ccb0′]