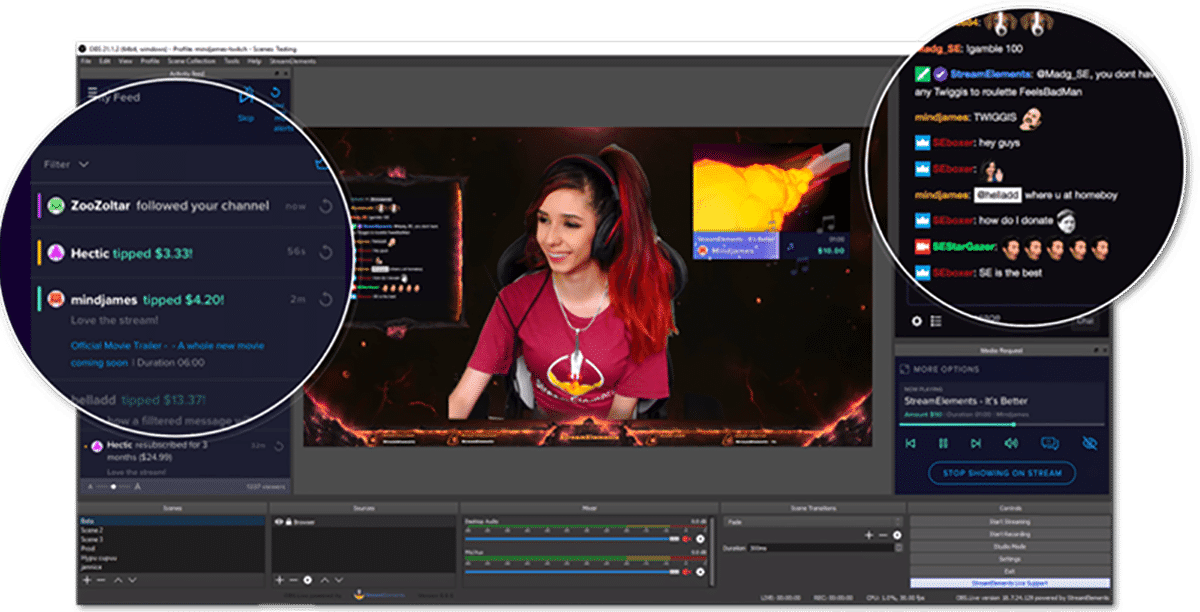 Making a Scene Takes a look at OBS Studio
With the shutdown of the gig economy during the pandemic many musicians have been thrust into the world of content creation as a way to stay connected to their fanbase. One of the main avenues that has been most widely used is the Live Stream. This can range from the simple setup with someone and their cell phone shooting themselves in their living room or bedroom performing their songs to more elaborate setups with mixed audio and multiple professional cameras. As with anything the more people start utilizing a particular technology the more important it becomes to try and stay ahead of the curve and above the crowd.
In the Video world, as with recording technology, upping the game can become a very expensive exercise! Fortunately there is an "Open Source" software program that you can get FOR FREE that will immediately increase your Live Streaming game!
OBS (Open Broadcaster Software) Studio is an extremely powerful free LIVE video switching software program that allows you to create your own TV Production studio that not only connects to all your live streaming outlets but also give you the ability to record your broadcasts as well as works to capture your computer screen, specific program screens, Websites (such as chats), etc. You can even create your own custom screens that have a custom graphic background, Live Video in boxes as well as Website URL's, Program Screen, logo's etc. all at once. Not to mention green screen background keying.
The Fact that OBS Studio is an Open Source program means that users and developers all over the world have access to create plugins and extensions to the program to expand on it's capabilities. For example, with DroidCam OBS you can use your Andriod or Apple phone directly in OBS as a video and audio source through either WiFi or USB! Think about it, you have a GoPro, a DSLR and a Couple Cell phones and you have a 4 camera TV Studio ready to go for your live stream. And since you can determine what audio sources you want to broadcast, you can take the output of your mixer put it into your audio converter use that as your single audio source and your (friend of the band, wife, girlfriend, etc) can now switch between 4 camera sources, Graphics, Custom Stingers and a fully mixed 48K audio signal that you can record and/or send out to your fans as a live stream. The fact that OBS Studio is such a powerful streaming and video recording software and that it is completely free is nothing short of amazing. There are thousands of plugins that you can get to give you more capabilities as you grow more confident with the program and what it can do for your Live Stream Setup.
NOTE: Even though OBS is Free, Droidcam OBS "Pro" with no watermarks on the video will set you back a one time cost of $5.79. This is not bad considering it gives you the ability to add your bands phones as video sources in OBS since they each get their own IP Address.
Conclusion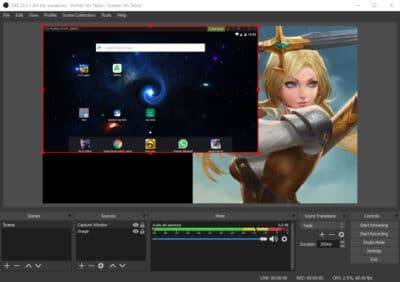 You have to understand that this is NOT a video editing software solution. Video editing software takes pre recorded video and audio elements and allows you to "Edit" them into a video program. What OBS Studio does, is gives you a "LIVE" TV Switching studio that allows you to take several audio, video, graphic sources and switch between them in Realtime and stream that feed directly to any of your live stream services. To produce an effective live stream show you would have to have someone at the computer to move between the sources and much like how LIVE TV is produced even today, create the show on the fly. Now, Speaking of Live Stream, OBS Studio has encoders already embedded in it to stream to almost all of the streaming platforms including Facebook LIVE, Youtube, Twitch, Twitter, Vimeo, Mixcloud, etc. In fact there are 66 different services that are available to you right out of the box PLUS the ability to create your own custom stream settings for any that come up along the way.
The Bottom Line is this, the software is free and cost you nothing to use, which is nothing short of amazing to start, But you will have to invest in some time to master the concepts and setups to make it work for you. As with any software that has this amount of power and flexibility there is a learning curve. But, If you take the time to really learn how to use OBS Studio you will be rewarded with an inexpensive way to up your content creation and make your online content more professional and engaging. Why is this important? Well no matter what happens in the future with the gig economy, the use of content creation for marketing and expanding your fanbase is pretty much assured for the foreseeable future. It is going to be those artists who embrace this concept and innovate using the technology at hand to move their content creation plan to the next level. Fortunately for you there are many resources on Youtube for you to learn just about anything you want about OBS Studio as it has been around for some time and has a huge user base. OBS Studio has been extremely popular with not only the Gaming streaming crowd but also with content creators both in and out of the music industry.
Help Support Making a Scene
Your Support helps us pay for our server and allows us to continue to bring you the best coverage for the Indie Artists and the fans that Love them!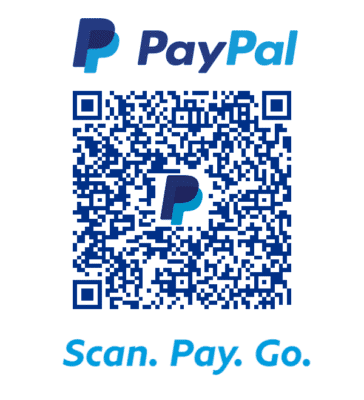 FOLLOW US ON INSTAGRAM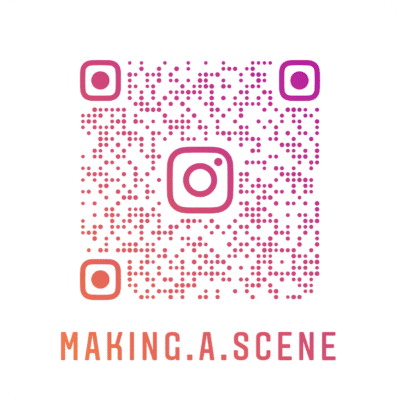 Subscribe to Our Newsletter