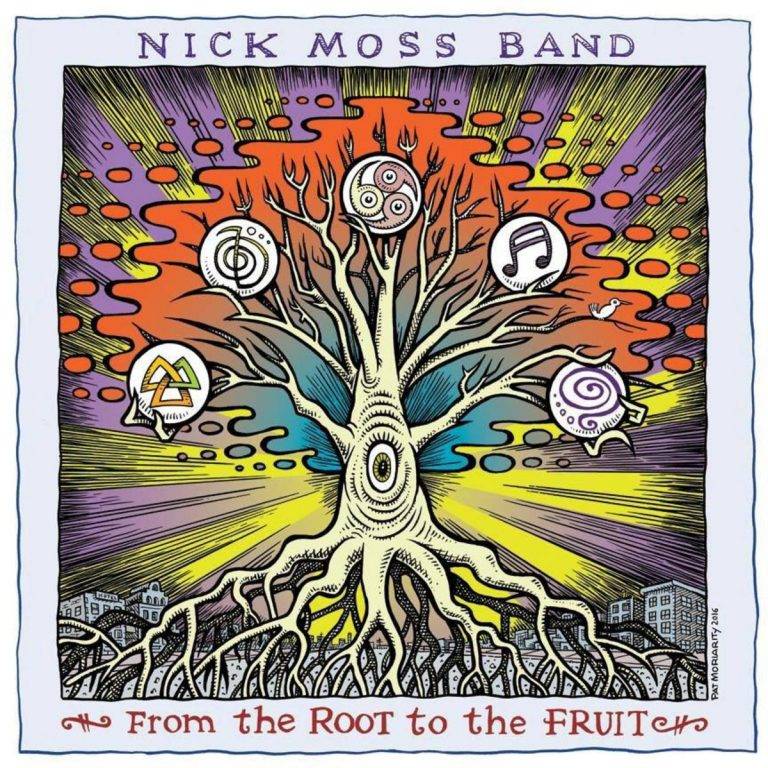 Nick Moss Band
From the Root to the Fruit
Blue Bella Records
Nick Moss has been nominated for eighteen Blues Music Awards in eight different categories including Traditional, Contemporary, Blues Rock and as Instrumentalist – Guitar. This new two-disc studio recording features one Traditional or Roots flavored disc and one Modern or Fruit flavored one. There are 27 songs in total.
The Nick Moss Band currently consists of Moss, guitar and vocals; Michael Ledbetter, rhythm guitar and vocals; Taylor Streiff, keyboards; Nick Fane, bass; and Patrick Seals, drums and percussion. Moss and Ledbetter share the songwriting and lead vocals.
The opener on The Roots flavored disc is the jump blues "Before The Night is Through". It is written and sung by Ledbetter. Moss lights it up on lead guitar. "Make Way For Me" is a Chicago styled Ledbetter original. Ledbetter again handles the vocal and proves himself a strong rhythm guitarist while Moss shines on lead.
The Texas styled boogie "Dead Man's Hand" is written and sung by Moss. Gordon Beadle is on sax. The title track is also from Moss who doubles on guitar and harmonica. Streiff is on piano. "Love Me" is from Junior Wells. "Long Tall Woman" was first recorded by Elmore James in 1956. "The Woman I Love" features Jason Ricci on harp. Moss has written two great instrumentals "Rump Rash" and "Cold Sore"…how does he name these?
The second disc is called The Fruits and it is progressive blues rock. "Catch Me I'm Falling" is a funky tune sung by Ledbetter. At times their sound is closer to that of a jam band as on "Breakdown" and "Serves Me Right". "Free Will" features guitarist David Hidalgo from Los Lobos.
Moss states that the album is demonstrative of the growth and development of their music. This 137 minute two disc recording by the Nick Moss Band is their best yet. It should help to further establish the band as festival headliners.
Richard Ludmerer