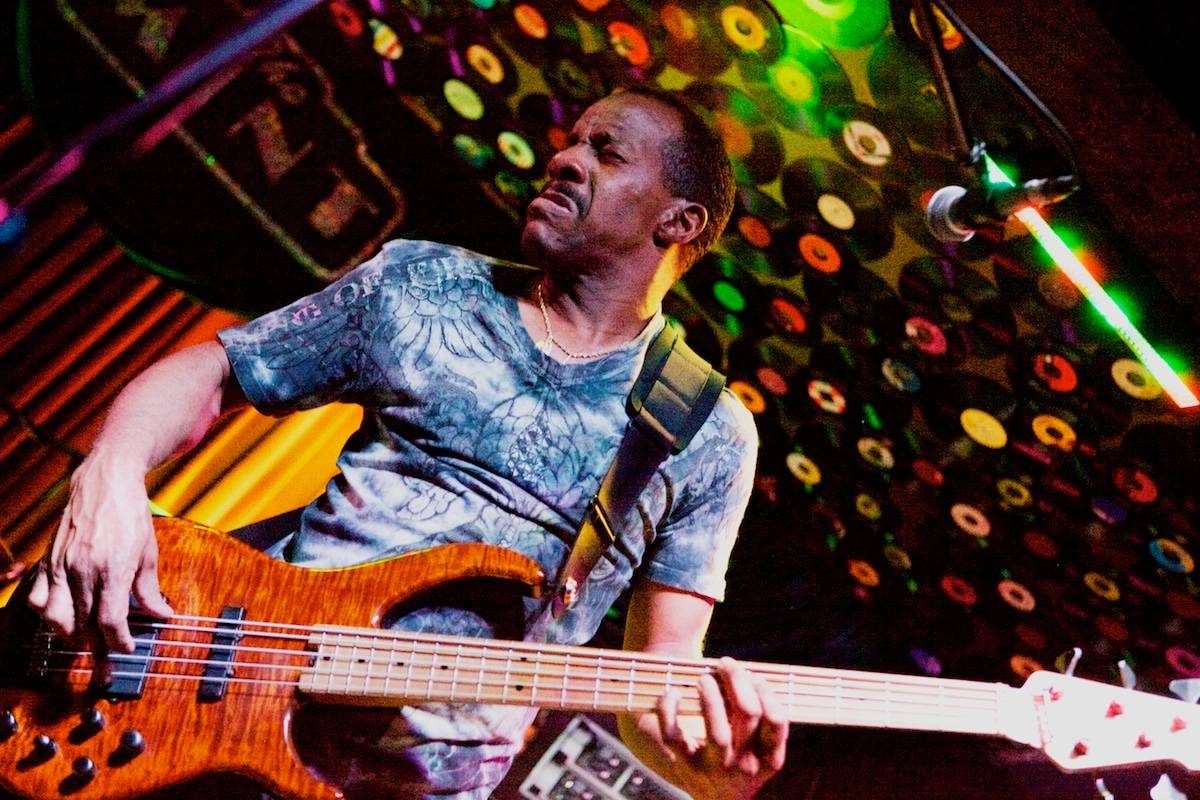 ---
---
---
---
---
---
---
---
---
---
Making a Scene Presents an Interview with Nick Daniels of The Groove Krewe and Dumpstaphunk
The Groove Krewe is a group of top-flight studio musicians assembled by producers Rex Pearce and Dale Murray to back their featured artist, Nick Daniels III. Nick has played with The Neville Brothers, Allen Toussaint, & Etta James. He now plays with the popular New Orleans group Dumpstaphunk. They have opened for The Rolling Stones and The Dave Matthews Band
Dumpstaphunk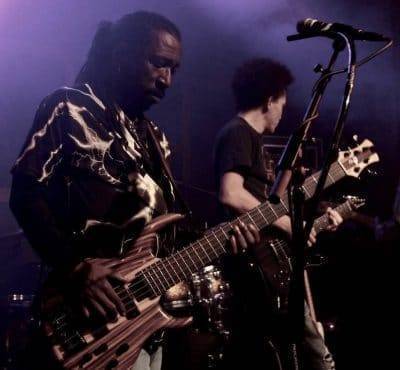 New Orleans funk powerhouse Dumpstaphunk released their new album Where Do We Go From Here on April 23, 2021 (via Mascot Label Group / The Funk Garage). The release marks the band's first full length album in seven years, and undeniably the most powerful and politically pointed of their career. Previously released singles include "Justice 2020," recently called one of the "Best Songs of 2020" by the New York Times, and the contemplative title-track "Where Do We Go From Here." The record is a sharply relevant statement, even more-so than the group anticipated during writing and recording sessions just prior to the unprecedented events of the last year.
The album is now available on all digital platforms, vinyl and CD HERE.
In celebration of the announcement, Dumpstaphunk will perform songs from the upcoming album on NPR's World Café today, along with an exclusive interview with band leader Ivan Neville. Fans can tune in worldwide on their local NPR station or on-line.
Dumpstaphunk released the album's title track "Where Do We Go From Here" in August 2020, to commemorate the 15th anniversary of Hurricane Katrina, earning praise from the New York Times for its "slinky funk backbeat" and "gospel determination." On the eve of the presidential election the band strategically released the single "Justice 2020" (featuring Chali 2na and Trombone Shorty), which became an unofficial anthem of the social justice movement. The powerful music video led the New York Times to name "Justice 2020" one of the "Top 20 Songs of 2020," in part due to the music video's strong message alluding to social injustice, systemic racism, police brutality and the need for change, while also demanding lyrically that as human beings "We Are All Beautiful." Dumpstaphunk will release a remix of "Justice 2020" by Cut Chemist this Friday, January 15th.
The band's arsenal of classic and modern influences can be heard throughout the new album, a distinctive mix of genuine New Orleans funk, old school R&B and guitar fueled modern rock; from the slap-bass rave "Make It After All" to the band's contemporary renderings of NOLA R&B rarities (the 1975 Blackmail gem "Let's Get At It") and early Seventies classics (Sly and the Family Stone's "In Time"). One song with an unexpected genesis is the band's urgent cover of Buddy Miles' 1973 Hendrix inspired "United Nations Stomp," which features searing guitar solos from special guest, rising blues guitar phenom Marcus King.
"We hope people can hear the new songs and are inclined to dance, and inspired to think at the same time," says Ivan, speaking to the new album's delicate balance between topic material and dance-floor rockers.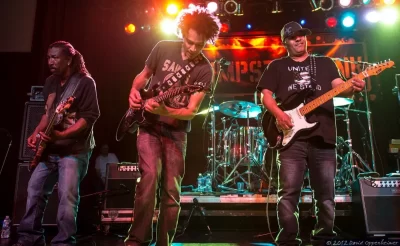 Over the past 17 years, Dumpstaphunk has earned its reputation as a highly respected next-generation New Orleans musical institution, the type of band whose live performances have attracted sit-ins from legends like Carlos Santana, Bob Weir, George Clinton and members of Phish. Alongside original core members Tony Hall and Nick Daniels, and the new additions of Alex Wasily, Ryan Nyther and drummer Devin Trusclair, Ivan and Ian Neville (the sons of Aaron Neville and Art "Poppa Funk" Neville respectively) have built upon their family's iconic NOLA legacy as they've transformed Dumpstaphunk into the city's pre-eminent 21st-century funk-fusion export, resulting in recent career highlights like their July 2019 opening gig for the Rolling Stones on their home turf at the New Orleans Mercedes Benz Superdome.
Modernizing and reinvigorating the Neville/Meters family groove has been one of the driving forces of Dumpstaphunk since the band spontaneously formed during New Orleans Jazz & Heritage Festival in 2003. Where Do We Go From Here is perhaps the best evidence yet of Dumpstaphunk's ability to strengthen and transform their singular Crescent City roots in combination with the deeper outside musical and philosophical influences on which the band is founded.
"Obviously, the New Orleans history is just embedded in us, but we manage to incorporate all the other stuff we've listened to over the years," says Ivan. "We're representing a legacy, but we're reimagining a lot of it, too."
Find our Podcasts on these outlets
Help Support Making a Scene
Your Support helps us pay for our server and allows us to continue to bring you the best coverage for the Indie Artists and the fans that Love them!
Make a one-time donation
Make a monthly donation
Make a yearly donation
Choose an amount
Or enter a custom amount
$
---
Your contribution is appreciated.
Your contribution is appreciated.
Your contribution is appreciated.
Donate
Donate monthly
Donate yearly
You can donate directly through Paypal!
Subscribe to Our Newsletter