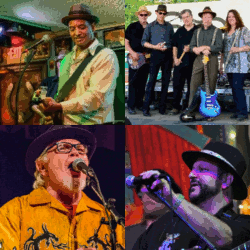 MUSIC ON THE COUCH
08/07/17 SHOW # 384
LISTEN HERE: https://goo.gl/X5kGWk
BENNY TURNER – COUCH KID NEWS
Benny has written his autobiography entitled Survivor and he came by to talk about how it got written, why it got written and the joys he received from writing the story.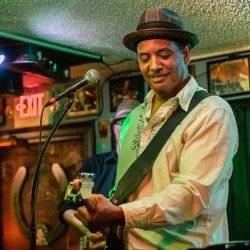 LARRY GRIFFITH – Segment Begins At The 16:00 Mark
From Cincinnati to Atlanta to Clarksdale, the road Larry Griffith has traveled has formed the foundation for the Blues he performs. What a wonderful conversation I had with Larry. Find out about this wonderful guitarist. And hear music from Shake It Loose.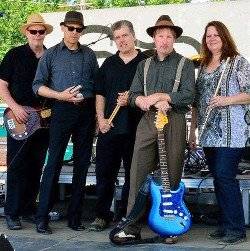 MARK CAMERON – Segment Begins At The 56:30 Mark
The Mark Cameron Band came to Memphis for the 2017 IBC representing the Minnesota Blues Society. But back in August of 2016 while at the Blues On The Chippewa, they decided to record their performance. Mark came by to tell his story and we listened to tunes from Live At Blues On The Chippewa.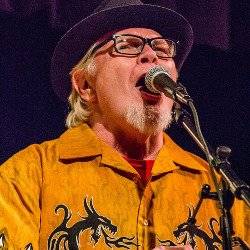 BIG JOE SHELTON – Segment Begins At The 1:35:00 Mark
Joe has a new album. It is entitled Ridin' A Chicken continuing 12 original songs inspired by the people, places and culture of Mississippi. I met Joe three years ago, and finally got to sit with this remarkable musician and talk about his life.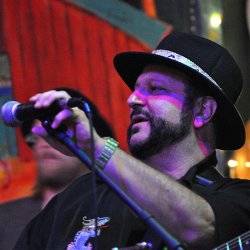 MARK ROBINSON – COUCH KID NEW MUSIC
Segment Begins At The 2:20:15 Mark
Mark returns with his new album, The Mark Robinson Band Live At The 5 Spot. The band played a number of sets, which were recorded and at the end, they just had to release them. It is always a thrill to catch up with Mark and hear his music.
SONGS PLAYED
LARRY GRIFFITH – Shake It Loose
Shake It Loose
Keep Ridin'
Our Love Is In Good Hands
MARK CAMERON BAND – Live At Blues On The Chippewa
Borrowed Time
Hammered By The Blues
Done Me Wrong
BIG JOE SHELTON – Ridin' A Chicken
Ridin' A Chicken
Pool Hall Red
My Future Lies Behind Me Now
MARK ROBINSON BAND – Live At The 5 Spot
Baby's Gone To Memphis
One Way Ticket
Under Her Spell
I Know You'll Be Mine