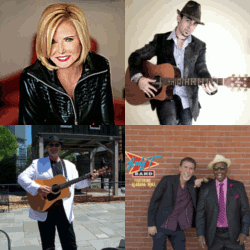 MUSIC ON THE COUCH
07/31/17
SHOW # 383
LISTEN HERE: https://goo.gl/fmxmHK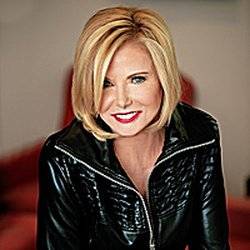 LAURA TATE
Laura has released her 4th album, Let's Just Be Real. This multi-talented woman has excelled behind the microphone, in front of the camera, on-stage and even behind the camera. We talked about her many different talents and the things that make her life satisfying.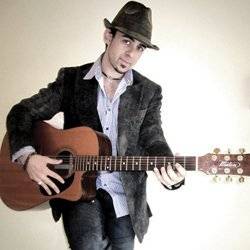 JOHN McNAMARA – Segment Begins At The 49:00 Mark
John hails from Australia, but his latest, Rollin' With It, was recorded at Ardent Studios in Memphis with a cast of Memphians behind him. John and I spoke about his growing as an artist, the opportunity to work with the musicians of Memphis and more.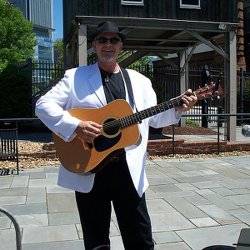 DARRYL ELLYSON – Segment Begins At The 1:30:30 Mark
Darryl is out of the Virginia area and has been sharing his unique Blues stylings for over 40 years. I found Darryl though a review of his album, Been Out Traveling by Peter "Blewzman" Lauro. Darryl and I traced his remarkable journey and listened to his music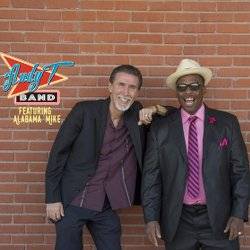 ANDY T BAND – COUCH KID NEW MUSIC
Segment Begins At The 2:14:30 Mark
The band has released Double Strike and it continues the success of Andy pairing with a stunning vocalist. I spoke to Andy and Alabama Mike about the recording of the album, with both Alabama Mike and Nick Nixon taking the microphone for 6 songs.
SONGS PLAYED
Laura Tate – Let's Just Be Real
Let's Just Be Real
I'll Find Someone Who Will
Still Got The Blues
John McNamara – Rollin' With It
Bad Reputation
Under The Weight Of The Moon
Wild Out There
Darryl Ellyson – Been Out Traveling
Been Out Traveling
Lost In Your Love
Everything I Do
Andy T Band – Double Strike
Doin' Hard Time
Mudslide
Sweet Thing
Somebody Like You
I Was Gonna Leave You