MUSIC ON THE COUCH
Live, Uncut & Uncensored Conversations With
"Musicians You Should Know"
SHOW #335 – 08/15/16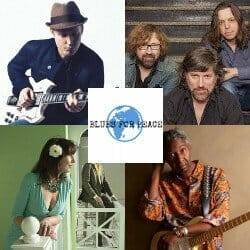 BLUES FOR PEACE – COUCH KID NEWS
We opened the show with Michael Packer & Mick Kolassa who will be performing at Lafayette Park located directly north of the White House in Washington, D.C. on September 21st with a Blues For Peace Concert on World Peace Day. We talked about the lineup…the times and Michael's meeting with law enforcement and not being in handcuffs!
FACEBOOK PAGE

MATTY T WALL – Segment Begins At The 16:30 Mark
Matty has a new album entitled Blue Skies. Out of Perth, Australia Matty takes his influences from folks like Robert Johnson and Jimi Hendrix. We spoke about his journey from first touching a guitar until today while we played songs from the album.
WEB SITE FACEBOOK PAGE

PAUL DESLAURIERS – COUCH KID NEW MUSIC
Segment begins At The 55:30 Mark
Paul's album, Relentless, comes at you full force, just like his live sets. The band appeared at the 2016 IBC and has been coming on stronger and stronger in the last few years. Paul and I discussed the new album, all that has occurred since the IBC and what is in the future.
WEB SITE FACEBOOK PAGE

LUCKY LOSERS – COUCH KID NEW MUSIC
Segment Begins At The 1:31:31 Mark
Cathy Lemons & Phil Berkowitz returned to The Couch to talk about their new release, In Any Town. The album is the follow-up to their very successful, A Winning Hand. We spoke about the reaction to the debut and how it has changed their worlds and the recording of the new album while we listened to the tunes.
WEB SITE FACEBOOK PAGE

EDDIE TURNER – COUCH KID NEW MUSIC
Segment Begins At The 2:07:00 Mark
Eddie Turner has new music and it is, as the title says, Naked…In Your Face. It is a live recording made in Calgary, Alberta in 2015. Eddie is just a great guest and he and I talked about his time since his last visit, the new music and much more.
WEB SITE FACEBOOK PAGE
SONGS PLAYED DURING THIS EPISODE:
MATTY T WALL – Blues Skies
Blue Skies
Broken Heart Tattoo
Love Gone Away
PAUL DESLAURIERS BAND – Relentless
Ten Feet Tall
Up In The Air
Gonna Make You Move – Part 1
Gonna Make You Move – Part 2
We Just Might
THE LUCKY LOSERS – In Any Town
In Any Town
Still Enough Time To Cry
I Can't Change Ya
So High
EDDIE TURNER – Naked…In Your Face
Jody
So Many Roads
Blues Fall Down Like Rain