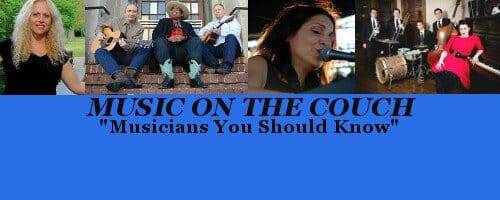 Chefjimi Patricola came onto the show to discuss the Cookbook he is organizing to benefit the HART FUND.

If you are interested, send him an email to blues food@blues411.com – put in the subject line Hart Fund Cookbook and he will send you the links and information to enter your recipe and be a part of this great cause.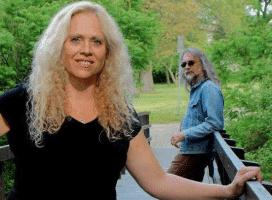 Bridget Kelly is the front woman for, The Bridget Kelly Band out of North Florida and Tim Fik, her husband is guitarist and vocalist. The rest of the band is Mike Hamm – bass, Michael Barady – drums. Their 2013 album, Back In Blues was the North Central Florida Blues Societies entrant into the Best Self Produced CD drung the 2013 IBC. Their new album, Forever In Blues was just released in June and has gained them new fans around the globe. Bridget and Tim joined me to talk about their life and how they got to where they are today and where they are going tomorrow.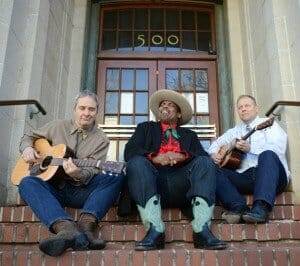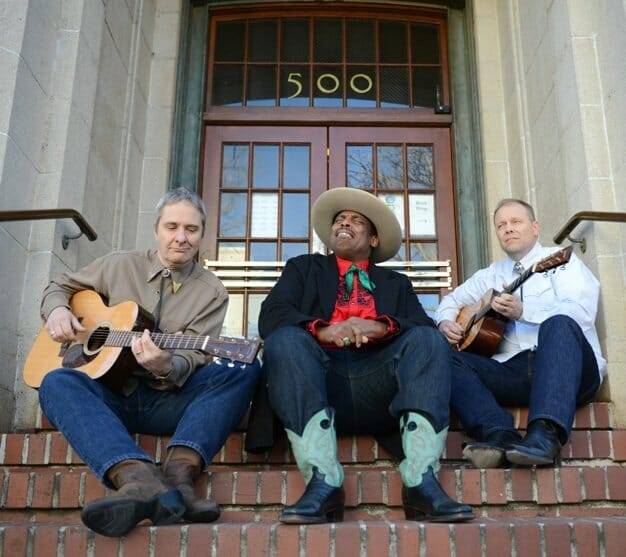 The Hound Kings are the San Francisco Bay Area's newest acoustic blues trio. With Michael A. Benjamin aka Alabama Mike on vocals, Anthony Paule on guitar and Scot Brenton on harp, the three released the album, Unleashed last year and it was nominated for a Blues Music Award in the Best Acoustic Album category. Mike & Anthony joined me to talk about their individual careers before the Hound Kings and then how they came together and what their future plans are for this band.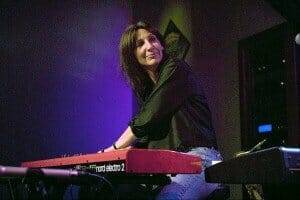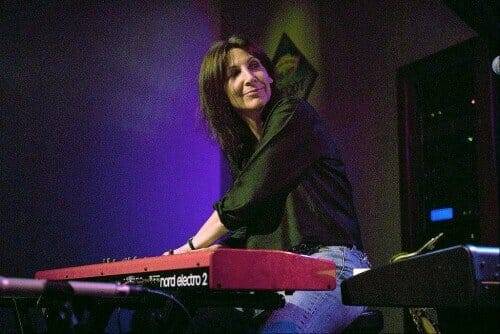 Deanna Bogart is an award-winning musician whose fans value the diversity of her genre-free zone. She won three consecutive Blues Music Awards' Horn Instrumentalist of the Year for 2008, 2009 and 2010., and was a nominee for the Pinetop Perkins Piano Player of the Year Award in 2013. She has won, at last count, more than 20 Wammies, the music awards for the hotly contested Washington, D.C. region. Her new album is just a wish away and Deanna joined me to talk about her remarkable career and the music on the new album. We had a fun time together and, we are going to do it again soon – what a wonderful woman!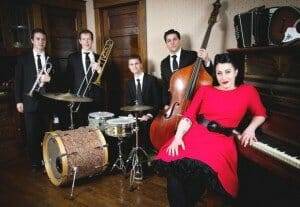 Davina Sowers returned for a COUCH KID NEW MUSIC SEGMENT to discuss the new Davina & The Vagabonds album, Sunshine. We spoke about what the band has been doing since her last appearance and also what they are planning for the future while we listened to tunes from the album. This segment went past the live stream time frame, the show was so jam packed, but her entire interview is here.
Listen Live to Music On The Couch with Vinny Bond
each Monday at 9pm Central on Blog Talk Radio
Listen To The Archives Anytime
At Music On The Couch
Chefjimi's Segment Opens The Show
Bridget & Tim's Segment Begins At The 13:36 Mark
The Hound King's Segment Begins At The 57:33 Mark
Deanna's Segment Begins At The 104:50 Mark
Davina's Segment Begins At The 160:50 Mark