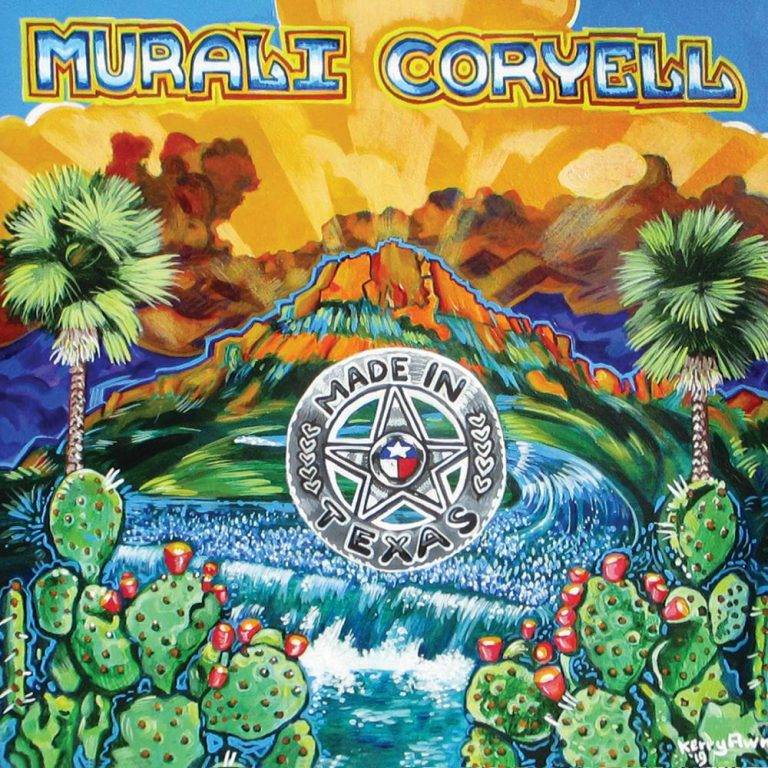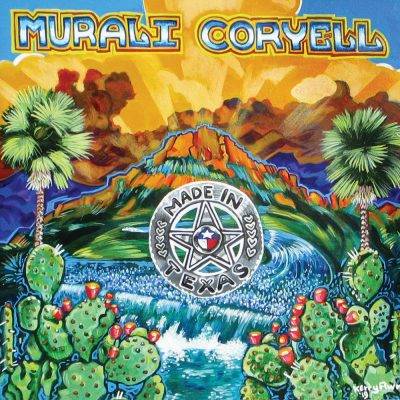 Murali Coryell
Made In Texas
Shake-It-Sugar Records
Murali Coryell is the son of jazz fusion guitarist Larry Coryell. As a youngster he started playing drums but soon switched to the guitar. Wanting to forge his own musical path Murali released his recording debut, the soul-blues "Eyes Wide Open", in 1995. Four years later he formed The Murali Coryell Blues Band and recorded "2120" on CZYZ Records a subsidiary of Chess Records. "The Coryells" followed in 2000 recorded with his father Larry and brother Julian. His seventh album was 2009's well received "Sugar Lips". In 2014 "Restless Mind" was declared one of that year's best recordings; and Murali's "Live" was nominated for a Blues Music Award as "DVD of the Year". His last album was 2016's "Mr. Senator".
"This is the first cd I have done since my father passed away. If anybody has lost a parent they know it is a life-changing experience. Often it causes us to reflect upon what our parents left us even after they are gone. This record is dedicated to my mom and dad, may they be happy in Heaven together." Murali then begins to thank everyone who helped in the making of this album beginning with his roadie Guy Ragsdale. This album could have been named Murali Coryell and friends as even Murali's liner notes have "soul".
Murali opens the album with a live track that could have been placed at the end of the recording. Murali had recently received permission to use it. "Herman Wright", about a renowned Jazz bassist who recorded with Chet Baker, Yusef Lateef, Billy Mitchell, and Sonny Stitt, first appeared on his father Larry's studio album "Lady Coryell" in 1968. Its inclusion and placement was important to Murali as it is demonstrative of the love, and of the love of music, that was bestowed upon him.
The next five are new songs written by Murali including "Ain't It A Shame" with Paul Oscher featured on harmonica. They are followed by six covers. Murali states "While I was in college in upstate New York I went to visit my dad who showed me a video of the then newly formed supergroup "The Texas Tornados" on Austin City Limits. Never in my wildest imaginations would I have thought I would end up playing with many members of this classic group". Included from that supergroup are Ernie Durawa, drums; Augie Meyers, organ; and Speedy Sparks, bass. In fact on Doug Sahm's "I Got It Bad", and on Meyers' "All I Ever Needed" Murali sounds just like vocalist Sahm.
Other selected covers include Luther "Snake Boy" Johnson's "Woman Don't Lie" first recorded in 1972; "I Pity the Fool" recorded by Bobby "Blue" Bland in 1961; Paul Oscher's "Satan's Woman" from 1995; and the closer Jimmy Webb's "Wichita Lineman" recorded by Glen Campbell in 1968 and performed solo acoustic by Murali.
Throughout the recording Murali's guitar prowess and impassioned vocals display his soulful reverence. Catch up with Murali on "Made in Texas".
Richard Ludmerer