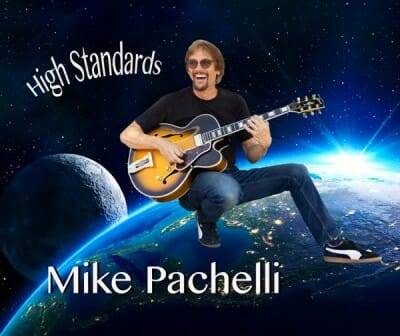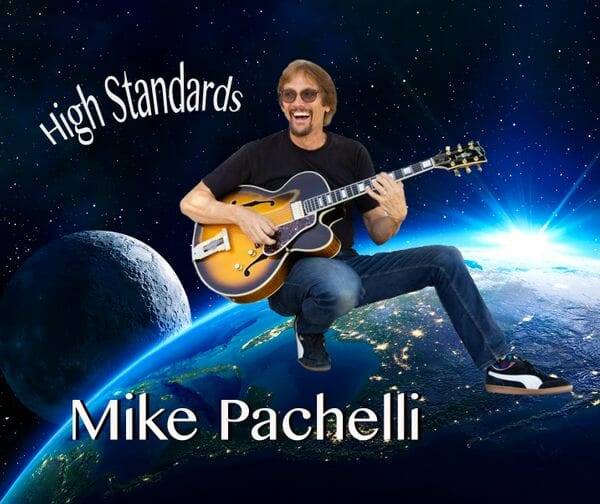 Mike Pachelli
High Standards
Full Blast
World-class, versatile guitarist Mike Pachelli, who has logged considerable time in Nashville, pulled together a rather impromptu trio for this upbeat jazz album. Playing his 1993 Gibson L5 Wes Montgomery and a 1967 Fender Princeton Reverb, Pachelli called on friends – bassist Tony Levin and drummer Danny Gottlieb for an album of nine covers and one original. The original is "Yardbird Blues," featuring guest 'Keb 'Mo in a captivating duet with Pachelli. The covers, as one gleans the titles, are mostly all emblematic of Pachelli's wide smile in the cover art – "When You're Smiling," "Whistle While You Work," What a Wonderful World," and "Put On A Happy Face." You get the idea. Mike says, "What I set out to do was record a swinging jazz instrumental album of standards that would be very listenable. I chose familiar songs that all have an upbeat and positive vibe."
While recently on the road with Tony Levin, Phil Keaggy and Jerry Marotta, Pachelli and Levin would often jam on some jazz standards. Keep in mind that Pachelli favors jazz and blues while Levin is most associated with Peter Gabriel and King Crimson. In a green room in Philadelphia Pachelli asked Levin if he'd like to be on one song on his next album, to which Levin countered "Let's do an entire album." Levin indicated he was soon going on tour with King Crimson, prompting Pachelli to enlist his good friend Danny Gottlieb (Pat Metheny Group, Gil Evans Orchestra) for drums.
This is an album designed to put a smile on your face. It's perfect as background music for parties or get-togethers or just as suitable for intimate listening alone. If you're down, put this on. It can be a mood changer. Pachelli has superb command of both melody and tone and the veteran rhythm section supports, pushes, and never becomes distractedly intrusive.
Pachelli honed his chops by studying with Joe Pass and Pat Martino. He's performed internationally with some of the best jazz and blues artists including Brother Jack McDuff, Jimmy Smith and Albert King. This is Pachelli's 18th album. He continues to perform regularly with his jazzy blues band, as sideman for many prominent artists across several genres and has millions of YouTube viewers that learn from his many instructional videos. He is a guitar master.
As a testament to Pachelli's success, he's currently residing in the South of France on the French Riviera. Life is good. Soak in his happy vibe.