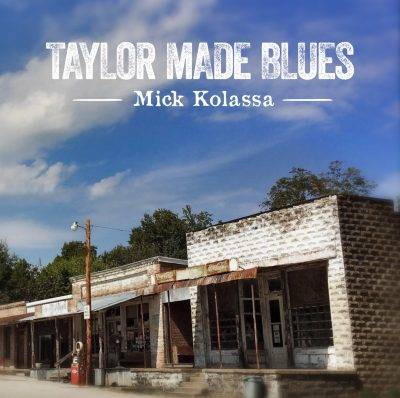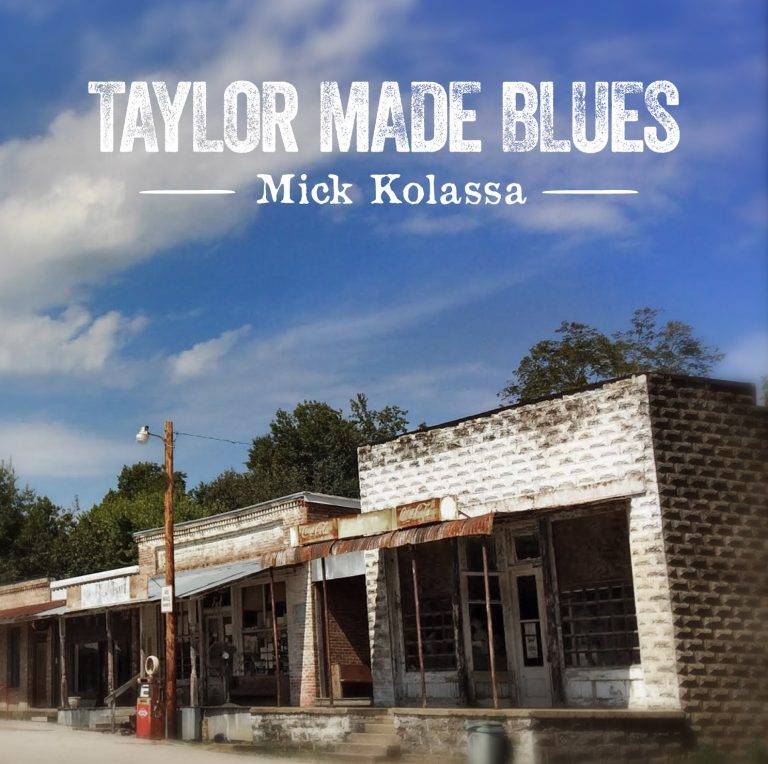 Mick Kolassa
Taylor Made Blues
Swing Suit Records
Mick Kolassa, although born and raised in Michigan, has spent the last several decades living in and around Clarksdale Ms. This is Kolassa's third recording in as many years. In 2014 Kolassa released "Michissippi Mick" and followed up last year with the "Ghosts of The Riverside Hotel".
The band is basically the same as on his two previous recordings: Kolassa, acoustic guitar and vocals; producer Jeff Jensen, guitars; Bill Ruffino, bass; and James Cunningham, drums. Surprise guests are featured throughout the recording. Backing vocalists include Deb Landolt, Reba Russell and Tullie Brae.
Kolassa is a talented singer and prolific songwriter. He has written nine new songs for this; his third studio recording. Highlights include the opener "Baby Faced Louise" featuring Eric Hughes on harmonica; the title track "Taylor Made Blues" featuring Colin John on both a lap steel guitar and a resonator guitar; and the self deprecating "I'm Getting Late" featuring Victor Wainwright on piano. The topical but funky "In the Day" and the emotionally deep "Left Too Soon" both feature Chris Stephenson on organ. "Keep A Goin" is a vocal duet with Landolt while "Raul Was My Friend" features her singing backup along with Russell.
My favorite might just be "My Hurry Done Broke" with the lyric "A guy came up behind me while I was walking down the hall, he didn't seem to have no patience at all, he said he was in a hurry and then he gave me a poke, I said I'd like to help you my friend but my hurry done broke". "I was moving at my own pace going just where I needed to be, and some kid started pushin', he trying to get around me, hurry up pops I got to see my bride, I just said sorry my son, my hurry died…". "I lived enough years that I deserve a break, there is just so much abuse one body can take…" instrumental interlude provided by Jensen and Hughes. This fabulous song reminds me of something that Roger Miller might have sung.
Selected covers include Graham Nash's "Prison Song"; Townes Van Zandt's "Lungs" and from The Temptations their 1969 number one hit "I Can't Get Next to You".
The profits from the sale of all of Kolassa's recordings are donated to The Blues Foundation and split between the HART fund and Generation Blues programs. "The Blues Foundation has established the HART Fund (Handy Artists Relief Trust) for Blues musicians and their families in financial need due to a broad range of health concerns. The Fund provides for acute, chronic and preventive medical and dental care as well as funeral and burial expenses." "The Blues Foundation expanded its longstanding Blues in the Schools youth education efforts with a new initiative that began in 2010 entitled Generation Blues. This scholarship program allows qualified applicants under the age of 21 to study their instrument of choice at reputable camps, seminars and workshop programs…"
On "With Friends Like Mine" Kolassa states he has everything he needs. He is a reminder of the old adage "It's better to give than to receive". Special thanks Mick.
Richard Ludmerer