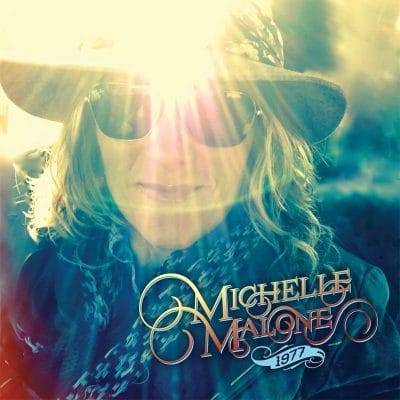 Michelle Malone
1977
SBS
Previous efforts from singer-songwriter/guitarist Michelle Malone have been searing, no-holds barred blasters, as gutsy blues as any contemporary blues artist has delivered. 1977 is a whole different side of Malone though. This is acoustic driven Americana that mixes nuance with nostalgia, autobiographical tales and introspection. Her character studies are particularly interesting. This is Malone returning to her roots as a singer-songwriter and as the title suggests an era of artists such as Neil Young, Linda Ronstadt, Jackson Browne, and Fleetwood Mac – those are indeed the sounds that inspire her here. "I'm a big fan of 1970s music, especially singer/songwriters from the Laurel Canyon scene. 1977 is the year I started playing guitar-the year I started becoming ME – so music from that era has always felt special. It takes me back to a place that safe, sound, and comforting. That's the sound I was drawn to when I was beginning to write this record."
The Atlanta-based Malone (vocals, guitar, harmonica) made the album with Georgia musicians including Doug Kees (guitar), Gerry Hansen (drums, percussion), Trish Land (percussion), Matt Stallard (bass),, Neal Wauchope (keys), and Amy Ray (vocals on "River Song"), Eliot Bronson (co-writer and vocals on "Not Who I Used to Be" "Even the Queen"), Kevin Kinney (vocals on "Powder Keg").
"Not Who I Used To Be" kicks off the album, co-written with Eliot Bronson, has that dreamy, lush Laurel Canyon sound Malone was targeting. It's melodic enough to sing along with, and its relaxing vibe sets the tone for the record. Malone claims to have written it after feeling very worn down after touring in February of 2020 before the pandemic/social unrest/political turmoil became insanely wild. In "Know My Name" she nods almost directly to Neil Young, singing "I want to take you down to the country. I want to dance with you in Spain." The song seems to play to her LBGT identity with lyrics that state in several ways "I'm just like you and you're just like me." The other Bronson co-write "Even the Queen" is a pop rocker, replete with background vocals, swirling keys, and electric guitar.
"River Song" has a riveting singalong hook as Malone paints a series of comforting images – "the days roll on like a river song." "Bodyguard" is a mostly acoustic story song about a rather depressed teenager with futile dreams of making it big ("I bet my dad will wanna know me/ I'll be such a big star, he'll wanna be my bodyguard.") but instead resigns herself to the usual escape remedies of liquor and dope.
Album standout "Dust Bowl Man" was written with one her songwriting students, Carol Price, who had never written a song before. Price had no singing or musical background either. The exercise was for everyone to choose an old photo from an antique photo album Malone purchased at a second-hand store. They chose an old black and white photo of two young men standing in what looked like the Midwest in the 1930's, which became the inspiration for the song, a wailing rocker and one of the only tunes with Malone's raging lead guitar. And there's some defiant, raging lyrics too, advising his kids to "get the hell out of this dustbowl while they're young." "Buck Knife Man" is its musical opposite, a mostly acoustic yearning nod to her dad, a country man who liked all things country, like hunting and fishing. "Georgia Made" goes even further, paying tribute to her family's hardscrabble beginnings, a family that's been on Georgia clay for 300 years. "Powder Keg" has Malone bottling her rage in an initially rather contained way that reaches a boiling point with guitar feedback and a stern admonition to wake up before it's too late. "Daggers" is a soft rocker about almost unwillingly surrendering to love.
While this wasn't what this writer was expecting, this effort reveals Malone's songwriting skills better than her previous guitar-centric entries and she reminds us that those halcyon days of Laurel Canyon music have staying power. They still resonate.