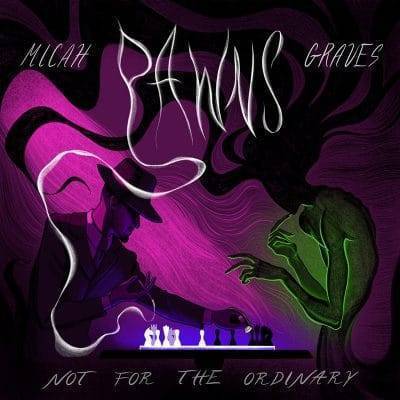 Micah Graves
Pawns
Self-released
There's a buzz in Philly, a city that has boasted more than its fair share of legendary jazz artists, about the emerging pianist/composer/educator, 24-year-old Micah Graves, and his already prolific output. He has caught the attention of NPR and when one considers his development, we have a musician that clearly bears watching. After a six-month stint as an exchange student in Amsterdam, Graves returned home with a passion to write music. Graves' musical foundation has roots in several of the same programs that assisted in the early development of Christian McBride, Joey DeFrancesco, Justin Faulkner, Immanuel Wilkins and many more.
With an aggressive recording schedule, Graves has released three impressive projects in less than a year, including this, the explosive Pawns, which is the third in a series under the "Not for the Ordinary" banner, originally issued digitally in November 2021. In 2022, his discography is slated to have three or more. Two of his new works will feature original compositions and his other project will pay homage to jazz standards. Pawns features all original compositions, one of which is a co-write. It could well be his breakthrough. The lineup features young collaborators and for one track, Philly sax legend, Dick Oatts, on alto. They are drummer Julian Miltenberger, bassist Zach Guise, tenor saxophonist Yesseh Furaha-Ali, guitarist Zach Fischer, with trumpeter Robby Cruz, violinist Zoe Lynch, and vocalists Shafiq Hicks and Danielle Dougherty on select tracks. Graves primarily plays Fender Rhodes along with synths and other electronic keyboards.
Theirs is a potent, pulsating electric sound and the Graves' Rhodes technique may call to mind the fusion forays of Chick Corea, Weather Report and Jeff Lorber although Graves brings a more contemporary feel, with elements of bebop, fusion, funk, and lyrics on select tracks. Interestingly but not surprisingly, Graves' dad brought him to his first jazz show when he was just 16 to see the Jeff Lorber Fusion, which is what Graves began to model his style on. Much of that remains evident herein. For more insight into this well-spoken artist, check out this YouTube interview here.
The driving elements behind the album are Graves' opportunity to express so many of his musical ideas, starting with his tenure at Philly's Clef Club and then at The Kimmel Center, where he learned odd meters and more complex ways of composing. He was able to workshop these ideas while in Amsterdam and has returned home with a desire to unleash the "Spirit" (track 2) which he describes as meant to make one "run, jump, and feel inspired." Other tunes relate specifically to the excitement, awe, and sense of freedom of being in Amsterdam such as "Lost in Time in Central Square" and the closer "The Hague." Graves allows plenty for room for solos and duet interactions. Dick Oatts stretches out on "Fed Up."
The opening title track is led by rapid tenor runs before Graves jumps in on Rhodes shifting the tempos after a brief turn from Cruz to staccato, odd-metered rhythms stated by Furaha-Ali who blows freely and aggressively, all to thunderous rhythms from Miltenberger and Guise. Tempo shifts down again for a brooding conversation between guitarist Fischer and the leader before the band resumes the head and takes it out. The vocalists appear together in both the jubilant "Spirit" and "Lost in Time in Central Square," both of which have several changes and feature Furaha-Ali as the lead horn, taking the intro and then blowing over percolating rhythms in the former before the vocalists enter. After taking a pause, the saxophonist resumes his soloing while Graves comps and the rhythm section again stirs it up, a pattern that repeats itself three times. In "Lost Time In Central Square" the vocalists appear from the outset, eventually as in the former piece, clearing the lanes for Furaha-Ali to charge through a well-attended parade of sorts with the vocalists and accompanying musicians serving as cheering spectators. Graves enters at the six-minute mark, leading a feisty Rhodes-drum duet that threatens to careen out of control only to be rescued by the band resuming the head and capping it in a climax.
Furaha-Ali begins the wildly frenetic "Inner Beast" with another emotive intro before Graves and band build the intensity and weave their way through several changes, flying high and fast, with vocalist Dougherty injecting some lines before the funk ensues with a filthy bass lines, Graves' chunky Rhodes lines, and Miltenberger's vibrant kit work. They render "Fed Up" with requisite restraint (clearly a relative term in this context), supporting formidable expansive solos from both Oatts and the leader who keep building until the abrupt close.
Trumpeter Cruz joins for the last three pieces, forming a two-horn front line. "Odd Times" is another that begins with a long tenor intro, which by now is getting just slightly tedious. As the tune kicks in, the horns play in unison before Graves and Miltenberger engage in a two-way conversation with the drummer's cymbal work there and his snare work in the later drum-bass exchange especially impressive. Dougherty begins "When I Fall," the closest the band gets to a ballad. Given Graves's Rhodes and her pure-toned voice it reminds of the Flora Purim-era Return to Forever. Furaha-Ali makes a huge entrance 6 minutes in and the band joins for a sublime climax. "The Hague" closes with the album's consistently high level of excitement with both horns and no vocalists, again with another electric piano and drums exchange, a declarative set of tenor clusters, with the band reaching yet another uplifting, rousing finish. The power of this group will lift spirits but leave listeners exhausted (in a good way) as well.
Keep Graves on your radar. His musical vision is seemingly boundless.
Help Support Making a Scene
Your Support helps us pay for our server and allows us to continue to bring you the best coverage for the Indie Artists and the fans that Love them!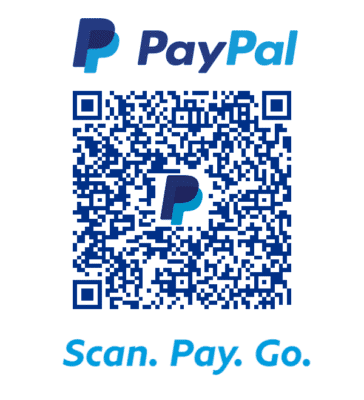 FOLLOW US ON INSTAGRAM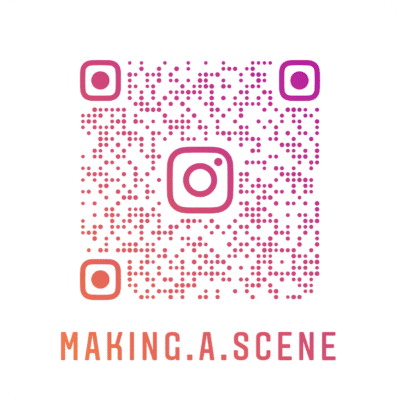 Subscribe to Our Newsletter