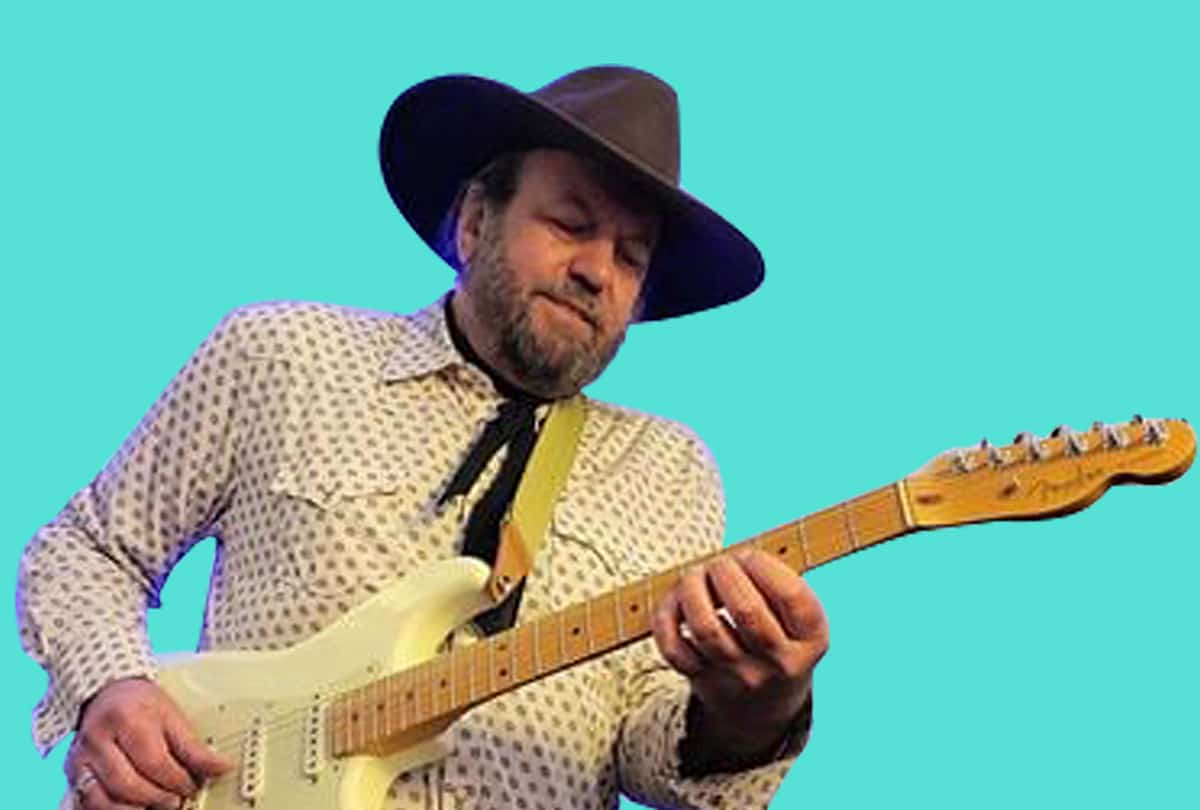 ---
---
---
---
---
---
---
---
---
---
Making a Scene Presents an Interview with Mark Christian of Merle Jagger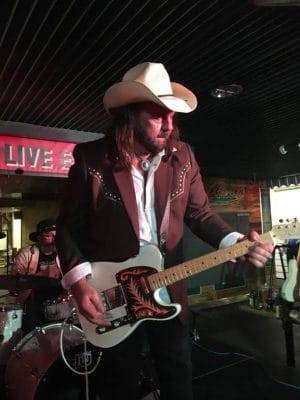 It's often said that it's all in a name when it comes to summing up a person's stance. If that's the case, Merle Jagger says all that needs to be shared about alt-country, rockabilly, swing, and retro-loving guitar-based band Merle Jagger. Helmed by Mark Christian, whose own reputation as a top-notch axeman for hire provides considerable prominence, the trio includes drummer Johnny Ray and bassist Gabe Davis.
The origins of the name may seem somewhat obscure, but given their influences — specifically, guitars greats Joe Maphis, Jimmy Bryant, Roy Buchannan, Danny Gatton, and Merle Travis (the latter of whom loaned his name to the budding band… we can only guess where the other half of the moniker came from) — their signature sound is quickly evident. Moreover, these musicians galvanized a style of guitar playing that became a standard for country music in the many years to come.
Consequently, it became embossed in the sound that marked Merle Jagger's debut, Rancho Los Angeles, a series of classic country-flavored jams and instrumental offerings. Nevertheless, Christian realized that performing endless instrumentals on the road wouldn't be enough to bring the band the broader recognition they sought and deserved.
That brings us to the present and Trash Talking Guitars. This new album finds Christian stepping into the dual role of singer and guitarist while still retaining that instrumental acumen that inspired him and his colleague early on. Dubbing their new approach, "Ranch Rock," the songs echo a classic country style flush with tears-in-the-beers ballads flush with loss and heartbreak. Not that they've forsaken their emphasis on instrumentals entirely; the album's final entry, "Ranch Rock Revival," delivers a vigorous work-out that's certain to leave listeners dazzled.
Scheduled for release on May ___ 2022 on JTM Music, the new album finds Christian teaming up with producer/engineer Michael Dumas, a veteran studio wiz best known for overseeing most of Dwight Yoakum's early albums at his fabled Mad Dog Studios in Burbank, California. Christian and Dumas share a lengthy relationship that stretches back to the early millennium when they worked together overseeing the efforts of any number of bands and artists at Mad Dog before the studio's closing.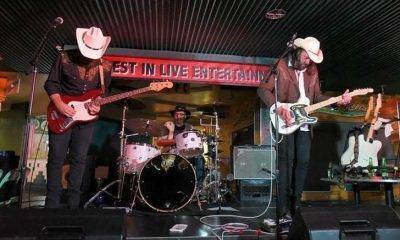 Trash Talking Guitars was recorded at Horse Latitude Studios in Glendale, the facility Dumas built for Doors guitarist Robbie Krieger when he served as the live sound engineer for the Doors reunion tours. It was only natural then that the two men opted to reconvene. Indeed, Christian credits the input of Dumas and the members of Dwight Yoakum's band, who he had worked with during those previous sessions and productions, inspiring him to create the original concept for his Merle Jagger band.
Later, when Christian was given a fantastic opportunity to jam with Krieger and his band on his favorite Doors song, "Break On Through (To The Other Side)," it seemed that fate had finally intervened. The encounter with Krieger provided the impetus and inspiration for the Merle Jagger sessions initiated in 2017. The studio also provided the setting for the video for a song from the album," Looking For Another Bar To Cry In," as well.
"My vision for Trash Talking Guitars was drawn from my love for the country, rock, and country/rock sounds of the '70s," Christian says in reflecting on the new album. "It was a time when recording technology and artistic freedom of expression reached an all-time high."
Not surprisingly then, Trash Talking Guitars emphasizes riffs, solos, guitar lines, classic melodies, and vocal harmonies that reflect sounds of a vintage variety. Likewise, the background vocals share a similar style, one that layers harmonies in ways reminiscent of the way The Eagles, Wings, Waylon Jennings, Pink Floyd, Merle Haggard, the Allman Brothers Band, and Pure Prairie League would tailor their's back in the day.
Their early endeavors brought the band's efforts to fruition. The instrumentals Merle Jagger offered its audiences early in their career proved the potential. Indeed, their live concerts built an audience that enabled them to achieve a popular following and subsequent success. One night, after a sold-out show, a representative from an independent label showed up and signed them on the spot. From that point on, the momentum began to build. Once Rancho Los Angeles was released in 2006, it quickly drew interest from several college radio stations throughout the U.S. Legendary D.J. Nic Harcourt featured Merle Jagger's music on his show on KCRW in Los Angeles. It soon became evident that the band's country guitar instrumentals provided the impetus for a fresh new sound that could attract indie fans' ears.
The critics reacted positively as well. All Music Guide described their approach with enthusiastic accuracy: "Perhaps this L.A.-based trio of session musicians called their exuberant electric hillbilly experiment "Merle Jagger" because "Mick Haggard" didn't have the right ring to it, but the hybrid idea is clear and brilliant — fusing bluegrass, hard country-rock, and jazz into an instrumental cauldron that is unlike anything any of those particular genres has heard before. Driven by Mark Christian's blazing, lightning-fast electric guitar, banjo, and mandolin, this disc is a sh*tkicker's dream, a near hour of fast-paced, raucous party music that flies in the face of much of today's ultra-slick country-pop. Think Johnny Cash on speed, and you're off to a good start on the slammin' opening track, "Ranchero," and on"'Ranch Party." They crank it up even more for the appropriately titled "Hillbilly No. 9," which makes you wonder how incredibly rockin' the other eight were. "In Through the Out Take" is a little more conventionally bluesy, but "Trash Tornado" is a place where surf guitar wears a cowboy."
Another reviewer called it "Hillbilly tunes blended with influences from the country and rock scene of the past decades…A derivation of country star Merle Haggard and rock symbol Mick Jagger. But Merle Jagger is more. The eclectic electric guitar of Christian fueled up with flat-picking treasures & banjo sounds and topped with influences from Jimi Hendrix, or Keith Moon, is the trademark of this all-instrumental band. Performing all original tunes, the distinct sound of this band is certainly something to look out for."
Find our Podcasts on these outlets
Help Support Making a Scene
Your Support helps us pay for our server and allows us to continue to bring you the best coverage for the Indie Artists and the fans that Love them!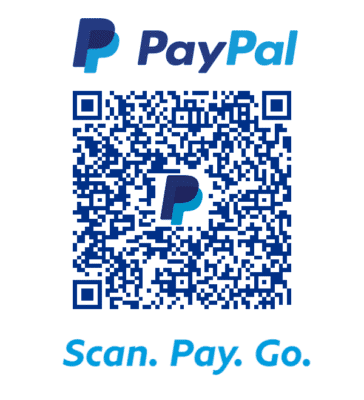 FOLLOW US ON INSTAGRAM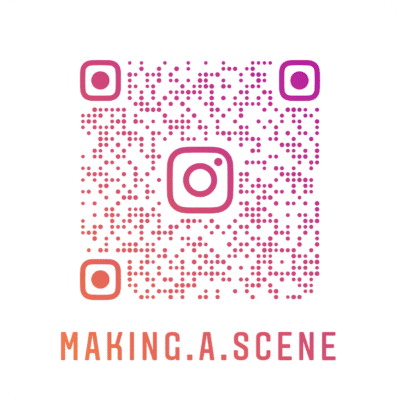 Subscribe to Our Newsletter