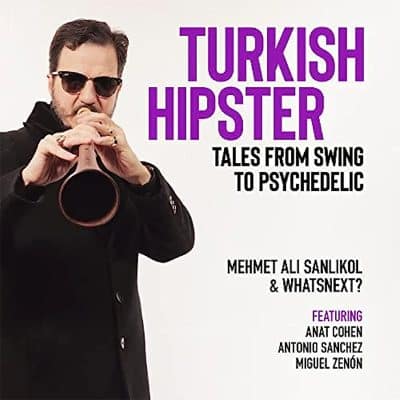 Mehmet Ali Sanlikol & What's Next
Turkish Hipster – Tales from Swing to Psychedelic
DÜNYA
Often this writer has heard musicians stating that each album should be different in some way from the previous. Few take this to heart more than composer and multi-instrumentalist and cultural scholar Mehmet Ali Sanlikol. Across his seven albums he has worked in piano trio configurations, small combos, and as a leader of large ensembles which he returns to here on Turkish Hipster.  Even the five separate album photos hint at wide ranging eclecticism as Sanlikol poses blowing a horn, holding an electric guitar, working with percussion instruments, holding a portable keyboard, and conducting. As he's done before he connects global cultures while tapping into his own Turkish roots. He features some heavy hitters including drummer Antonio Sanchez, clarinetist Anat Cohen, and alto saxophonist Miguel Zenón.  Along with those headliners, his 24-piece ensemble has alto saxophonists Mark Zaleski, Aaron Kaufman-Levine, and Lihi Haruvi, tenor saxophonists Rick DiMuzio, Bill Jones, and Aaron Henry, baritone saxophonists Melanie Howell Brooks and Kathy Olson, trumpeters Mike Peipman, Jeff Claassen, Dan Rosenthal, Doug Olsen, and Jerry Sabatini, trombonists Chris Gagne, Bob Pilkington and Garo Saraydarian, bass trombonist Angel Subero, pianist Utar Artun, guitarist Phil Sargent, bassist Fernando Huergo, and percussionists Bertram Lehmann and George Lernis. Sanlıkol also contributes to the album by singing as well as performing various Turkish instruments as well as the berimbau, synthesizers, keyboards and Fender Rhodes.
The title itself is somewhat self-deprecating as the Boston-based Sanlikol explains in the liners that he shed his early western-classical piano training to play progressive rock in his teenage years, only later deciding to study jazz.  A notable aspect of Mideastern music is microtones. When a digital instrument adequate enough to perform his microtonal melody lines didn't exist, he designed and created one, known as the "SANLIKOL Renaissance 17." Also, with all these cultural sounds fusing together in his head, Sanlikol created an ensemble versatile enough to execute microtonal melodies and embrace his far-flung concepts.  He seems almost chameleon like – part esoteric and scholarly, and partly earthy and passionately grounded. As such we hear in just this one album Brazilian capoeira married with Turkish folk, Turkish psychedelic rock culled from the 1970s and American hip-hop all within a jazz orchestra idiom.
Historically, the album features the first-ever recorded performance of the saxophone and the trumpet sections of a jazz orchestra playing precise microtonal flavors of Turkish music. Sanlıkol achieved these results through the use of alternate fingerings and various techniques he perfected over several decades.  Caution – all this technical terminology may be off-putting but the music itself swings, hits hard, and proves surprisingly accessible.
In the opening "A Capoeira Turca (Baia Havası)" it's the funky infectious hybrid groove incorporating vintage Turkish rock recordings from the 1970s that gives the piece oomph and momentum while the trumpets and soaring clarinetist, Anat Cohen, play selected microtonal flavors of Turkish folk music through the alternate fingerings Sanlıkol developed.  The orchestra builds it nicely, taking it to an abrupt, emphatic finale. Likewise, Miguel Zenón takes on a microtonal section fully steeped in classical Ottoman/Turkish music in a series of sections across 16 minutes in the adventurous, often swinging, immensely orchestral "The Times of the Turtledove," inspired by a classical Ottoman/Turkish rhythmic cycle derived from the call of a turtledove.
Sanlikol reins it in slightly with left turn to "The Boston Beat," nodding to Boston's great jazz legacy with a contemporary touch by adding renowned rapper Raydar Ellis, calling out Cohen, Sanchez and Zenón for brief statements along the way. He's got a rap for each of them including Sanlikol. Here's the one for Cohen as one example – "Anat the flyest out of Tel Aviv since the diamond/She get down on the clarinet and rocks with perfect timin/Berklee alum part of Artemis MD's Newport Jazz/Please hie 'Em with a taste and show 'em what ya have." Going further out on the edges Sanlikol includes the rousing "Estarabim," one of his favorite Turkish rock songs of all time, a dead giveaway from the early electric guitar solo. It's bright, highly danceable, and moving – unlike anything else Sanlikol has recorded to this point. He claims that the tune would be immediately recognized by pretty much any Turkish person. Not one to normally feature pop hit classics, Sanlikol took a shot due to the unique horn arrangement and the tune's ska/reggae influences. Through these four pieces alone, we've already traversed four different continents.
Sanlikol dubs the latter half of the album "Abraham Suite," first commissioned and recorded at the Jazzaar Festival in 2019. That project involved three different composers (Gil Goldstein, Fritz Renold and Sanlıkol) representing the three different Abrahamic faith traditions' versions of Abraham's story. Sanlıkol has long wanted to release a jazz orchestra version ever since. It's drummer Sanchez who holds these disparate pieces together, the first, "The Fire," rooted in Turkish Sufi in what's termed a zikir (vocal ostinato).  The relatively quiet tune builds to crescendo proportions while "The Sacrifice" also begins quietly led by the duduk (double reed pipe). This track quickly transitions to an anxious Afro-Cuban fusion feel building up throughout the movement while featuring several soloists until guitarist Phil Sargent takes it into the stratosphere. Finally, the closer, the reflective "The Call" has Sanlikol singing his lyrics "I have been after a touch of eternity" with the quiet touch of Brian O'Neill's vibraphone peeking through a building chorale of voices. The ever-reaching Sanlikol touches on so much here that the expansive Turkish Hipster merits much consideration as one of this year's top large ensemble projects.
Help Support Making a Scene
Your Support helps us pay for our server and allows us to continue to bring you the best coverage for the Indie Artists and the fans that Love them!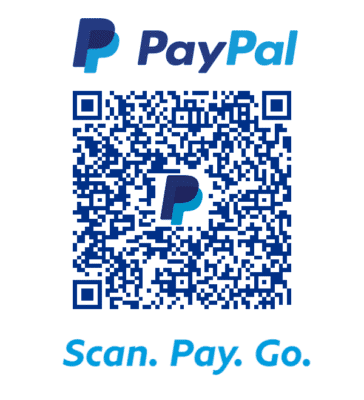 FOLLOW US ON INSTAGRAM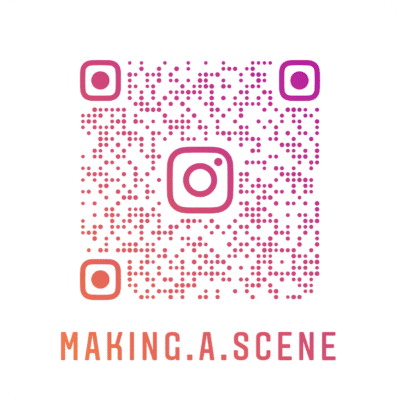 Subscribe to Our Newsletter