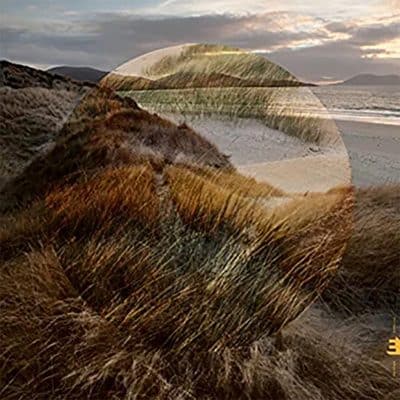 Matt Carmichael
Marram
Edition
When we think of Scotland, we invariably think of the ocean coastline, folk songs, ancient structures, mythology, literature, and for some, maybe golf. A jazz saxophone record is not one of likely things that first comes to mind. Enter tenor saxophonist Matt Carmichael who arguably embodies all of the above in his music, except of course, golf. His is a refreshing sound that's both familiar and unfamiliar at the same time. Carmichael is one of the emerging talents in the recently burgeoning music scene of Glasgow. His album and debut for the progressive label, Edition Records, is Marram, which takes its name from the long swaying grass of the Scottish coastline (seen in golf by the way in many a British Open). The music is also inspired by Carmichael's connection with the country's deep folk traditions. Yes, this is a true mashup of folk music and jazz. It's highly lyrical with a quintet that is perfectly suited for both forms. Although Carmichael is the principal composer, he gets plenty of help from fiddler Charlie Stewart (BBC Scotland Young Traditional Musician of the Year) as well as longtime collaborators pianist Fergus McCreadle (Edition Records), bassist Ali Watson and drummer Tom Potter.
Carmichael, though young, is already highly decorated. He's the winner of the Peter Whitingham Development award in 2019, a finalist of the BBC's young jazz musician competition in 2020, and a contender for Scottish Album of the Year for his 2021 recording debut, Where Will the River Flow. A year ago he was invited to be a guest soloist performing leader Bob Mintzer's arrangements for the Grammy-award winning WDR Big Band, which you've seen on these pages. Although Marram is continuation of some of the themes and strains from his debut, Carmichael's vision is more focused this time out, expressing drama, built to evoke emotional response, and running parallel to the Scottish coastline as an open invitation to explore.
The sound is not built around one instrument even though his tenor is prominent in every piece. He finds inspiration in the ability of folk musicians to improvise collectively and to craft lovely, enduring melodies. Think of his horn in the role of a vocalist, often in the lead, but also sharing gorgeous harmonies with Stewart's fiddle as is the case of the lilting opener "The Far Away Ones," where one can envision coastline fog as well as a celebratory gathering in the latter part of the piece as Stewart and McCreadle grow livelier. Carmichael and Stewart engage in feisty exchanges as the piece builds from a calm beginning to an energetic burner.
Robust piano chords introduce "Dune," which initially takes a jazzy direction before Stewart's fiddle puts it on a different course, with Carmichael's tenor taking on the sound of Highland pipes. Before long though, he is blowing freely as are his bandmates. The jaunty "Road to the Sea" has one of those melodies that's hard to place but yet most would swear they've heard it somewhere, but it quickly evaporates after just a minute and a half, serving as an interlude for one of the slower tunes, "Waves," which has an air of mystery imbued by Stewart's string plucking and the droning, yet melodic undercurrent (no puns intended) on Carmichael's undulating tenor. McCreadle's tinkling piano notes evoke visual imagery of the sun hitting the ocean, creating sparkles of light. The title track is another slow one with familiar Highland strains, a reverent kind of spiritual, evoking both love and loss with the blend of the tenor and fiddle around the three and half minute mark offering sublime beauty.
"Horizon" is a piano feature for McCreadle and has one of Carmichael's strongest solos as the two musicians lock in while Stewart sits that one out. "There Will Be Better Days" is another haunting, aural landscape depicting the calm of a storm that just passed. "On the Gleaming Shore" has two parts, the first featuring an arresting fiddle solo that soon makes way for the tenor and piano, clearly setting a dramatic foundation for Part 2, in which Carmichael blows aggressive clusters of cascading notes as rhythm mates build mountainous support until the crescendo then fades to a whisper of tenor notes answered by tinkling pianos. The quintet stays in this contemplative, rather unsettled mode, exiting calmy as if to reflect the both the violent and peaceful aspects of coastal weather.
Marram is a gem with a similar effect in terms of Celtic soul as The Waterboys' Fisherman's Blues and Room to Roam or Van Morrison's albums Veedon Fleece and Common One. Until hearing Carmichael's sound, that just didn't seem possible from an ostensibly jazz record. Carmichael is really on to a distinct, singular sound only two albums into his career.
Help Support Making a Scene
Your Support helps us pay for our server and allows us to continue to bring you the best coverage for the Indie Artists and the fans that Love them!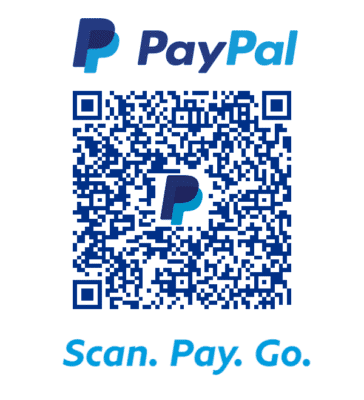 FOLLOW US ON INSTAGRAM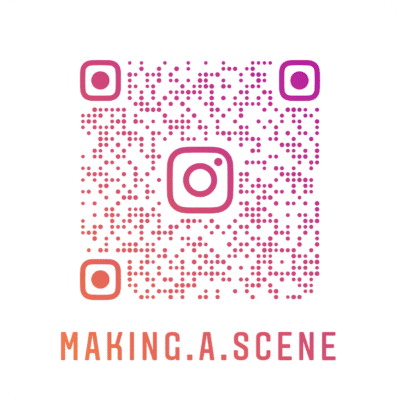 Subscribe to Our Newsletter