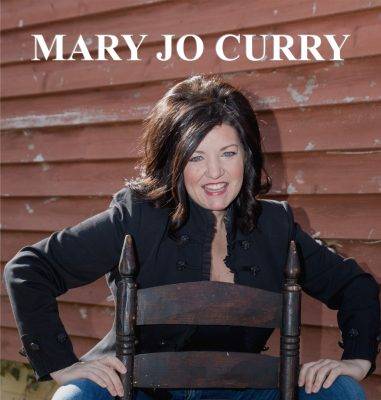 Mary Jo Curry
Guitar Angels Records
Mary Jo Curry is from Springfield, Illinois. She is from a big family and has seven older brothers all whom are musicians. She plays piano and studied theater and voice while in college. She has been with theatrical touring companies and sang with an 80's cover band. Five years ago she heard her first blues band. She wound up joining that band and hey…she married the guitarist.
This is Curry's debut recording but it started out as a demo in order to get gigs. Once in the studio they decided on adding enough material for a whole album. The album is produced by guitarist James Armstrong who was a Blues Music Award nominee in 2001. The core band includes Curry, vocals; Michael Rapier, guitar; Armstrong, guitar; Darryl Wright and Lawrence Baulden, bass; Andrew Blaze Thomas, drums; and Brett Donovan, keyboards.
The opening track "Ooooo Weee" was written by Curry. It is a shuffle with a guitar intro from Rapier. One can't help but notice Curry's vocal prowess as she sings behind the beat. The horn section of Dick Garretson, trumpet and arrangements; Mike Gillette, saxophone; and Larry Niehaus, trombone have been added. Garretson takes a nice trumpet solo while L.A. Davison handles the backing vocal. The song celebrates waking up to discover that her man left her and that she's now free. Another Curry original "Homewrecker" is sung from woman to woman.
On "Husband #2" Curry sings that she is on the prowl to replace her former lover. It is written by Rapier her real life husband. Once again the horns are featured. "Smellin" is another tune from Rapier about a man who comes home after being with another woman.
"Little By Little" is a well done version of the classic from Junior Wells. "Voodoo Woman" was written by Koko Taylor. "Wrapped Around My Heart" is a dramatic rendition of the Tom Hambridge/Richard Fleming song first heard on James Cotton's 2013 Grammy nominated "Cotton Mouth Man".
"When A Woman's Had Enough" was co-authored by Dennis Walker and Alan Mirikitani and appears on Bettye LaVette's 2003 "A Woman Like Me". "Steppin'" features a nice guitar solo by Armstrong and the lyric "your steppin' days are over I can guarantee".
Curry's debut is something special.
Richard Ludmerer