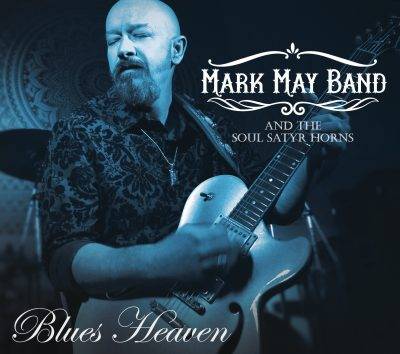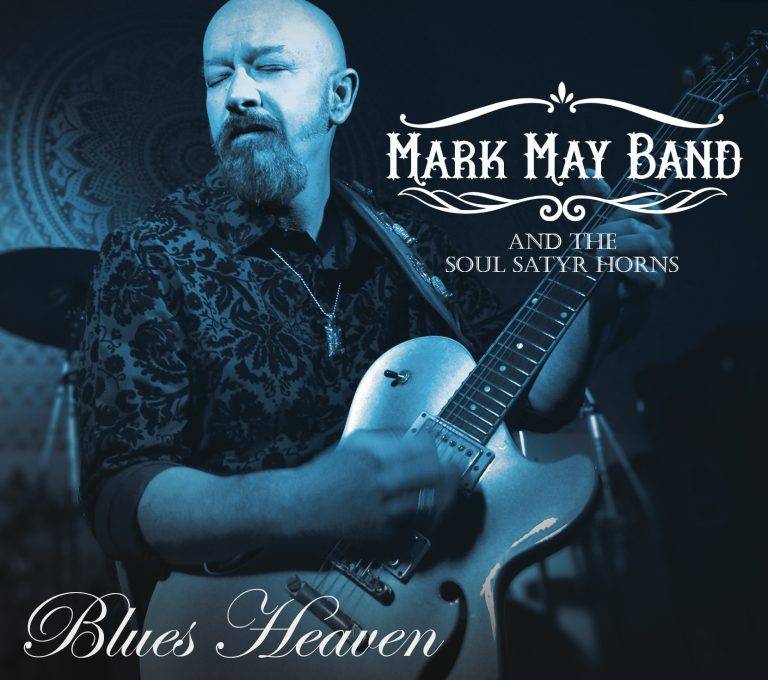 Mark May is a powerful and energetic guitarist and vocalist who, along with the Mark May Band and the Soul Satyr Horns, recently released his 6th album, Blues Heaven. He is also joined on the album by a few talented friends, such as Greg Martin (Kentucky Headhunters), Hadden Sayers, Eric Demmer (Gatemouth Brown) and Steve Krase.
Things start out with the Albert Collins-influenced "Boom Boom," which in typical blues style, praises the explosive power of a woman's physical beauty. He then reveals his mastery of Chicago blues with another familiar theme in "Money," with some especially tasty guitar solos and excellent assist from the horns. Next he travels back to the South (May was once a member of Dickey Betts' Great Southern Band) for the rollicking "She's A Keeper."
May taps into his own life experience as a bluesman for the exquisite "Blues Heaven," with heartfelt lyrics and fabulous guitar work. "Put Down That Poison" treats a serious subject with a joyful, soulful vibe, again making great use of the Soul Satyr Horns. and then its back to the Southern blues for "Leaving Houston," a song for his former hometown.
"Boomerang" shares a soulful shot of May's philosophy ("Life's just a boomerang") before w return to male-female relationships in the rocking "I'm Her Fool" and "Gulf Coast Woman.." Things are not quite so cheery for "All I Ever Do," in while May attests that all he ever does is sing the blues, punctuating the sentiment with those awesome horns again. It's a good thing he sings them so skillfully, isn't it?
"Garden of Truth" gets jauntily philosophical again, with a happy vocal and sax encouraging the listener to leave sadness behind and find some joy. "Kind of Girl" returns us to that Gulf Coast vibe, reminding me of Lyle Lovett and doling out some good advice, as does the closing "Almost Like a Suicide"
Indeed, the entire album of Blues Heaven is May reflecting on and sharing the lessons he's learned, not in a somber way but with uplifting energy and ultimate optimism running through even the most serious songs. The whole thing is wonderfully done, with great musicianship, excellent delivery and a positive and enjoyable message.
Well done, Mary May, your band and your Soul Satyrs.