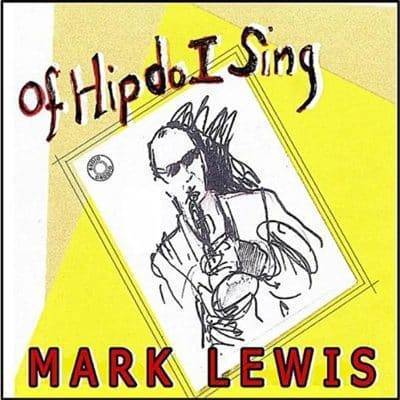 Mark Lewis
Sunlight Shines In
Audio Daddio
Leave it to legally blind musician, saxophonist/flutist Mark Lewis to entitle his album this way. It's his way of marking a new chapter for the Washington state born and now residing Lewis who has nearly two dozen albums to his credit and has spent most of his career as an ex-pat in Europe. Among other interesting things one gleans from his biography is that he's composed over 1700 pieces of music, very little of which has been recorded. Here on Sunlight Shines In he fronts the Los Angeles-based Ron Kobayashi Trio with its namesake on piano along with bassist Baba Elefante and drummer Steve Dixon. Trumpeter and album engineer Nolan Shaheed joins for two tracks. Having gigged with the trio at the iconic Lighthouse, Lewis decided to bring this sound to the studio in Pasadena for eleven Lewis originals.
Lewis begins on alto for "Lunar Escape," a tune that he's had in his bag since the '80s that, though never released stateside, found its way to record store racks in Japan. On "Mike's Tango" Lewis reveals his prowess on the flute as he dedicates it to the late pianist Mike Renzi, with who he played with regularly. This flowing piece just oozes with respect for his dearly departed friend as the rhythm section fashions a tango motif. "Ghost of a Chance" is not the Billie Holiday cover but his own tune played on alto. It was recorded with his Dutch quartet in 1990 and released on the album Naked Animals in 2021. This rendition is more up tempo and its catchy melody, harmonic progressions, along with Kobayashi's comping is a prime example of Lewis' compositional style. Each quartet member expresses himself with individual flair.
Lewis is again on alto for the shimmering title track before retreating to yet another piece among six dedicated to departed friends or mentors. The ballad "Leaving Fall Behind" is for Miles Davis with trumpeter Shaheed and his Miles-styled muted horn playing a vital role alongside Lewis' most expressive, animated flute. Being blind, Lewis shares that with the late iconic Rahsaan Roland Kirk. Just a few notes of "Square B" will have you evoking those sounds of Kirk, as Lewis mimics Kirk's infamous breathing technique on the flute with buoyant spirit and humming overtones. Lewis has apparently referenced Kirk in more than a dozen of his compositions and even the album title could be a play on Kirk's signature phrase, "Bright moments." If not, we can safely assert that the 'B' in the song title is such.
The sweet ballad "Julie's Butterfly," where he leads on alto, is for two of his biggest fans, Roger and Julie Cotes. Even on "Rain" Lewis stays upbeat as his alto soars lyrically above mid-tempo accompaniment from the trio. Bassist Elefante takes a melodic turn as he does later in "Swami's Song," adding a robust element to the quartet sound. Tempo and mood kick up for Lewis' tribute to his life partner on "The H Is Silent" which also features an effervescent Kobayashi solo. Lewis turns to tenor with trumpeter Shaheed joining him in a tribute to the late trumpeter Steve Swanson on "Swami's Song" where, as mentioned, the bassist turns in his own shining moments. The closing "Lovely Dancer" reveals more of Lewis' flowing, lyrical flair on flute as he moves to another Latin groove pushed by the trio with Elefante articulating the melody on bass.
This is straight ahead jazz with affecting melodies and superb interplay that showcases Lewis' skill as a composer and his ability to handle all three of his instruments with aplomb.
Help Support Making a Scene
Your Support helps us pay for our server and allows us to continue to bring you the best coverage for the Indie Artists and the fans that Love them!
Make a one-time donation
Make a monthly donation
Make a yearly donation
Choose an amount
Or enter a custom amount
$
---
Your contribution is appreciated.
Your contribution is appreciated.
Your contribution is appreciated.
Donate
Donate monthly
Donate yearly
You can donate directly through Paypal!
Subscribe to Our Newsletter