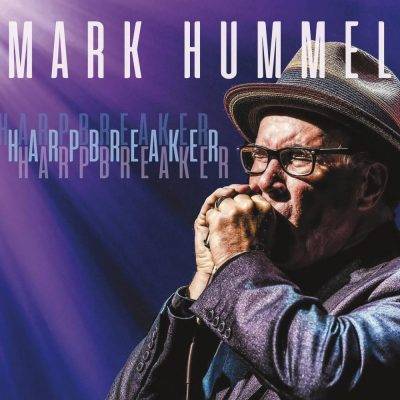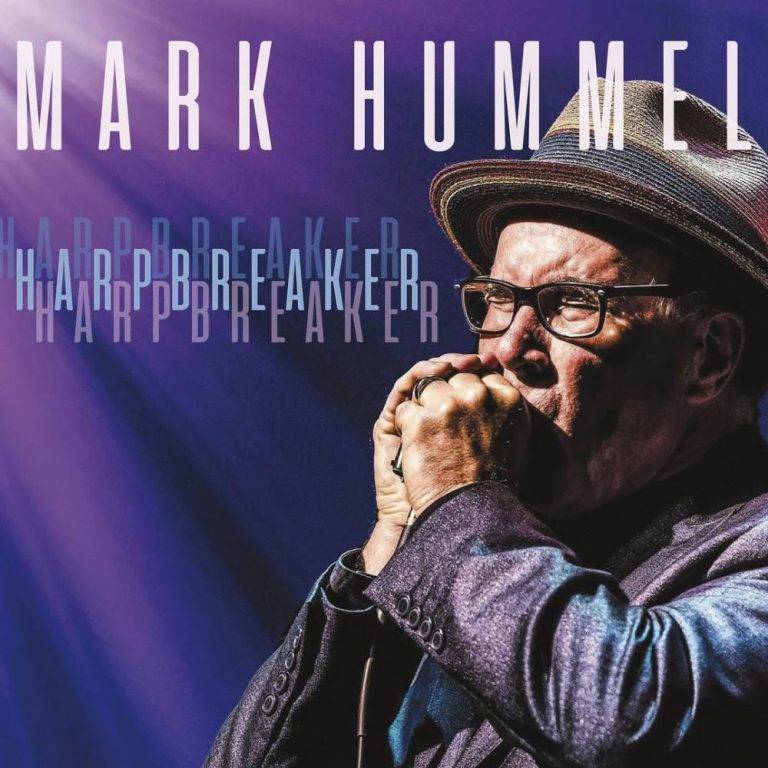 Mark Hummel
Harpbreaker
Electro-Fi Records
Mark Hummel, harmonica player, vocalist, and songwriter formed his band The Blues Survivors in 1980. He released his first album as a bandleader in 1985. Since 1991 Hummel has produced the Blues Harmonica Blowout, a touring revue, with himself, The Blues Survivors and other guest harmonica players. This is Hummel's twenty-first recording in his own name. He also appears on 14 anthologies including the 2013 Grammy nominated "Remembering Little Walter" which he produced. As a result that album won two Blues Music Awards: "Traditional Album of The Year" and "Album of The Year". Overall Hummel has ten BMA nominations. In 2016 Hummel co-produced the Golden State Lone Star Revue with Anson Funderburgh.
This new harmonica album includes newly recorded and previously released instrumentals. The album opens with a Hummel original, "Harpoventilatin' ", live at Yoshis' in Oakland, Ca. It appeared on his 2006 album "Ain't Easy No More". Featured along with Hummel, are guitarist Charles Wheal; Bob Welch, keyboards; Steve Wolf, bass; and Marty Dodson, drums. This same unit appears again on Little Sonny's "The Creeper Returns". From an earlier session is Buddy Rich's "Rotten Kid" featuring Mel Brown on keys, and Dodson channeling Rich.
Three instrumentals are from the session for Hummel's 2010 recording "Retro-Active". "Glide On" and another original "Ready, Steady, Stroll" feature guitarist Rusty Zinn; Chris Burns, keys; RW Grigsby, bass; and Willie Panker, drums. Horns are added on Horace Silver's "Senor Blues".
Lee Allen's "Walkin' with Mr. Lee" is from the Golden State Lone Star Revue including Hummel, guitarists Funderburgh and Little Charlie Baty; bassist Grigsby, and drummer Wes Starr. The same unit plays again on Little Walter's "Crazy Legs". On the former Jim Pugh is added on keyboards.
Recorded at Kid Andersen's Greaseland Studio is Duke Pearson's "Cristo Redentor" are from the session for Hummel's 2014 album "The Hustle Is Really On". From an earlier Greaseland session are two unreleased tracks Muddy Waters "Evans Shuffle" and a Hummel arranged version of the traditional "See, See Rider".
Two more newly recorded tracks are also included. Baby Boy Warren's "Chuckaluck" and another Hummel original "Billy's Boogaloo" feature a unit with Hummel; guitarist Billy Flynn; Aaron Hammerman, piano; and Dave Eagle, washboard and percussion.
Hummel admits "at 15 years old…I was a miserable student, hung out with a drug and booze addled crowd and skipped a lot of school. Harp gave me a motivation I'd never had…I'd go to sleep at nights with Little Walter LP's playing." Hummel is both a student and a teacher as he has the tone and passion of his old school mentors. This is a must to own for every blues harp enthusiast.
Richard Ludmerer
[amazon_link asins='B07F9D4SDT,B00JA4BP9C,B00068NVX4,B0003JAIDC,B01B9RO3L4,B001KTAJZQ,B0026LR90U,B000000MVR,B000000MV4′ template='ProductCarousel' store='maasc-20′ marketplace='US' link_id='ee9157ac-c77a-11e8-a06a-cd4397e48ea9′]