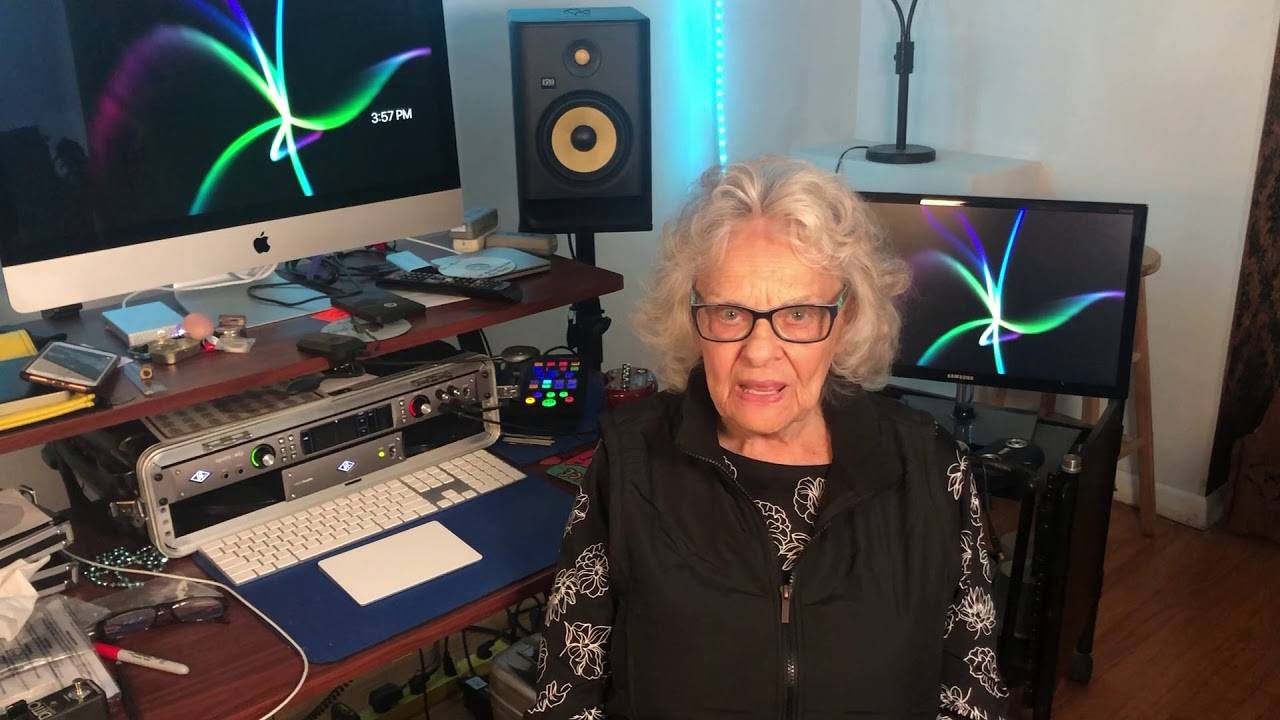 ---
---
---
---
---
---
---
---
Making a Scene Presents an Interview with the Legendary Margie Singleton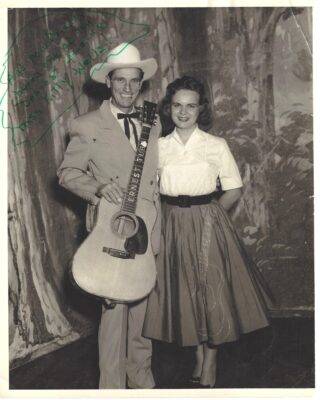 Forget that old saying, "Life Begins at 40." Try doubling that age, as the gifted Margie Singleton has done. Now at age 85, the singer-songwriter has released new music -a five-song EP, Never Mind..
"This is an incredible time in my life," Margie says. "I'm blessed and excited. It's like I've come up for air one more time. We all need to be doing what we love to do — for me, it's writing songs, making music and recording."
Noted as a hit R&B songwriter, a stellar country singer and an in-demand studio backup vocalist, Margie has been working in the music industry for seven decades. She has sung nine top-40 country hits and written five top-10 successes for others.
A 2013 German reissue of 30 of her classic performances opened a new chapter in her story. She began to write again. When she turned 80, she recorded a new collection of her songs, On the Other Side of Life. This was followed by her 2017 gospel release Jesus Is My Pusher, which earned her national record reviews and a string of media appearances.
Making music is nearly all she's ever known. Margie Singleton began playing guitar, writing songs and singing when she was a Louisiana teenager. After Shreveport's famed Louisiana Hayride broadcasts were inaugurated in 1948, Margie became a regular attendee of the show, dreaming of singing on its stage. This weekly KWKH program was known as "the cradle of the stars" because it launched Hank Williams, Elvis Presley, Webb Pierce, Faron Young, Jim Reeves, Slim Whitman and Johnny Horton to country immortality.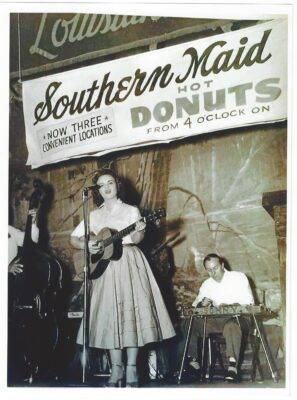 At age 13, Margie married 17-year-old Shelby Singleton. She bore first son Steve the following year and second son Sidney when she was 19. But her musical dream never left. She began making guest appearances on the Louisiana Hayride in 1956 at age 21 and was made a cast member on the show in 1957.
Although he wasn't musical, Shelby was fascinated by show business when he attended the Hayride with his wife. Shortly after Margie was signed by Starday Records in 1957, the ambitious and loquacious Shelby was hired as a promotion man by the label. Margie's Starday singles "Nothin' But True Love" and "The Eyes of Love" of 1959-60 marked her debut on the country hit parade.
Shelby graduated to Mercury Records, where he was named the label's top A&R executive. The Singletons moved to Nashville in 1960, luring Hayride guitarist Jerry Kennedy to join them in early 1961. He became a top Music Row record producer. Margie became the duet partner of Mercury star George Jones on the hits "Did I Ever Tell You" (1961) and "Waltz of the Angels" (1962). Her debut LP was Duets Country Style with Jones.
Because she had children to raise, Margie declined most touring opportunities. Much of her work during this period was backing other stars in the studio. Margie frequently harmonized in the session singing group The Merry Melody Singers. She can be heard on Joe Dowell's "Wooden Heart," Leroy Van Dyke's "Walk on By" and Ray Stevens' "Ahab the Arab," all of which became major hits in 1961.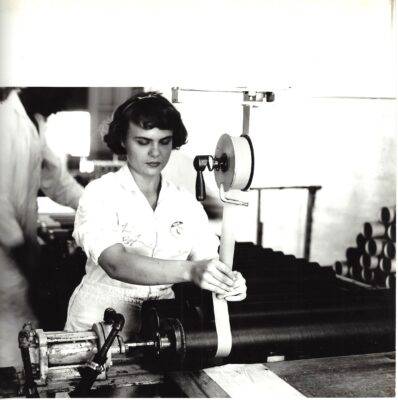 Shelby brought Mercury stars of all genres to Nashville, so Margie sang on discs by Patti Page, Damita Jo, Brook Benton, Phil Phillips and Clyde McPhatter, as well as a host of country singers who were recording in the new "Nashville Sound" style of that era.
In those days, downtown hotels were off limits to African Americans. So when Mercury's R&B artists travelled to record in Music City, the Singletons opened their home to them. That is how Margie and Brook Benton came to co-write his top-10 hit singles "Lie to Me" (1962) and "I Got What I Wanted" (1963). She and Ray Stevens contributed "My True Confession" (1963) as another top-10 R&B hit for Benton.
Margie's first solo Mercury hit, 1963's "Old Records," fared even better on the country charts than her George Jones duets had. She was then teamed with Faron Young for the big duet successes of 1964, "Keeping Up with the Joneses," "No Thanks I Just Had One" and "Another Woman's Man, Another Man's Woman."
In 1964, her co-written "She Understands Me" became a pop hit for Johnny Tillotson. Two years later, Bobby Vinton revived it on the pop charts, changing the title to "Dum-De-Da."
Her solo LP debut was 1965's Crying Time on United Artists Records. It included five of her original tunes. Margie's songs were recorded by dozens of stars, including Tammy Wynette, Claude King, Charley Pride, Lynn Anderson, Trini Lopez, Jerry Lee Lewis, David Houston, The Newbeats, Dave Dudley, Brian Hyland, Red Sovine and "The French Elvis," Johnny Hallyday.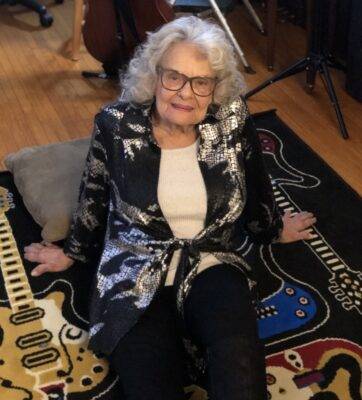 Margie and Shelby divorced. In 1965, she married radio executive Leon Ashley. They co-wrote his giant 1967 No. 1 hit "Laura (What's He Got That I Ain't Got)." It became an evergreen song recorded by many others, including superstars Tom Jones, Frankie Laine, Marty Robbins and Kenny Rogers. She also co-wrote six other charted singles by Leon Ashley, including his top-20 successes "Mental Journey" (1968) and "Flower of Love" (1968).
For his Ashley Records label, she recorded Country Music With Soul as her second solo LP. It contained "Seems You've Never Been Gone," which Margie sang in the movie Road to Nashville.
She charted with her version of Bobbie Gentry's "Ode to Billie Joe" in 1967. She recorded Tom T. Hall's "Harper Valley P.T.A." as its follow-up single. But Shelby's release of Jeannie C. Riley's iconic version of the song scuttled that plan. Nevertheless, Margie released a solo LP with it as the title tune. All of the other selections on the album were her compositions.
Margie recorded many more singles for Ashley Records, including "Hangin' On" (a duet with Leon, 1967), "Wandering Mind" (1968) and "You'll Never Be Lonely Again" (a duet with Leon, 1968), plus the LPs Ode to Billie Joe, A New Brand of Country (with Leon) and You Gave Me a Mountain.
She and Leon Ashley toured and recorded together until his health failed, and she retired to nurse him. Following his death in 2013, she felt devastated. Son Steve Singleton urged her to resume writing songs and to record again. He had retired from BMI and was feeling a little lost himself.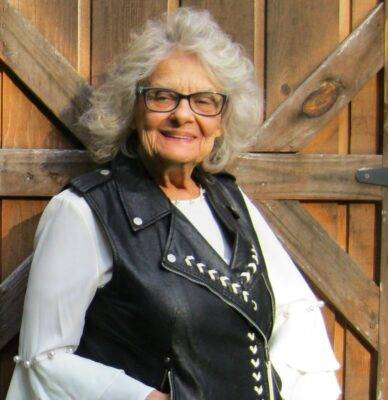 "After a few years of retirement, I knew I needed to get back to recording," says Steve. "So last October, I started building a little studio at Mom's. I had left her home when I was 16. We had not worked together in all those years. At 70 years old, I came back to her home to work. I picked up a guitar, sat down with Mom and we wrote several new songs."
Three of them can be found on the new Never Mind EP. Produced by Steve with Shreveport's Derrick Dexter Mathis, the collection was released on the Singletons' own label, aintquittin music.
"I feel blessed to have my Mother still living, but doubly blessed to have this time to be creative with her. She is something else!"
"This has been an incredible adventure working with Steve," says ever-young Margie Singleton. "We've been at home writing songs and recording. I didn't know what a great producer he is. I am so pleased with the way that Never Mind turned out: It's a 'family affair.'
"It's awesome to look back at all the music I've been a part of, but it's also a great feeling to look ahead."
Find our Podcasts on these outlets
Help Support Making a Scene
Your Support helps us pay for our server and allows us to continue to bring you the best coverage for the Indie Artists and the fans that Love them!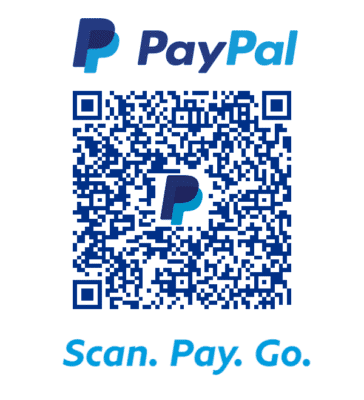 FOLLOW US ON INSTAGRAM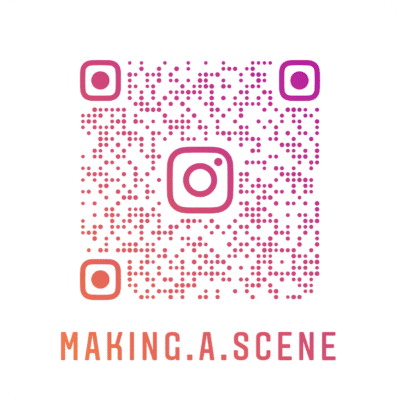 Subscribe to Our Newsletter