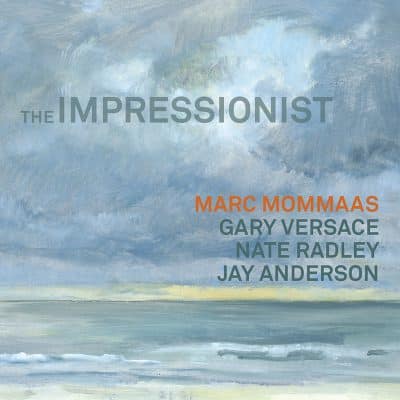 Marc Mommaas
The Impressionist
Sunnyside
Okay, saxophonist/composer Marc Mommaas is a new name to these pages so here is a brief introduction. Mommaas was born in Tegelen, Netherlands in 1969 but has made NYC his home since 1997. His father, Henk Mommaas, was a well-known painter/artist in the Netherlands and developed his career in Amsterdam. His mother, Carolien Collette, is a pianist, opera singer and educator. His grandfather on his mother's side was a professional multi-instrumentalist playing flute, viola da gamba, recorder, organ, spinet and harpsichord and taught at the conservatory of Maastricht. His grandmother on his mother's side was an opera singer and his great grandfather was an organ player. This rich musical background has the co-leader of the New York Jazz and Hudson Jazz Workshops well versed in both classical music and jazz. Although it may be a bit of a stretch to describe his latest offering, The Impressionist, as third stream, as the title indicates, it stems from the Impressionist classical movement, especially Gabriel Faure, who eventually taught Maurice Ravel.
Mommaas found himself listening mostly to Faure's music during the pandemic shutdown and began to compose the eight pieces for this album with a drummer-less quartet in mind. He assembled his frequent collaborators – pianist Gary Versace, guitarist Nate Radley, and bassist Jay Anderson and after just one rehearsal they recorded this beautiful music in June 2021, the first time for most in a studio since the pandemic took hold. These pieces do not directly quote Faure, they just bear his influence. There's just something about a drummer-less ensemble that lets the colors breathe more freely and the listener is better attuned to the harmonics, in this case created by the combination of horn, guitar, grand piano, and bass, becoming even more intriguing with the bowed bass.
The quartet kicks off with "Nostalgia" with bright piano nots leading to a bass sax unison that develops into a conversation, melts away for Versace's resonating piano and proceeds eloquently for ten and a half minutes as it unfolds in sections with a clear classical bent. The leader's warm tenor breaks in at about the four-minute mark until yielding to a pizzicato turn from Anderson two minutes later. Mommaas expertly uses space to keep us engaged and curious as to what comes next, in this case, reprising the undulating melody in the last couple of minutes. Guitarist Radley makes his entrance in the title track where he is prominent, laying a harmonic foundation for Mommaas and Versace's gentle contrapuntal flourishes and sparkling notes. At times Mommaas plays his tenor in a breathy tone, reminiscent of Ben Webster, who is one of his major influences. While both of these pieces are contemplative, "C'est la vie" initially immerses us even further in the pensive, driven mostly by Anderson's work on the bass and the leader's airy, fluttering soprano before the wistful dialogue between Versace and Radley changes the mood completely, one that then reverts to the opening strains except for Mommaas' very animated flight prior to restating the lilting melody.
"No More" is much darker with Mommaas expressing frustration and anger as his solo progresses, underpinned by dense, dark backdrop from the chordal instruments and in one sequence in dialogue just with Anderson. Mommaas returns to soprano for "Float Away," conjuring a steady and at the midway point a faster paced sail over relatively calm waters, with his bandmates steering him along until Versace, Radley, and Anderson later solo, taking part in the joyous ride. The stately "Faure," as expected, is all about harmonics and colorful textures, with especially impressive guitar work from Radley. As if to free themselves from the structure of the previous piece, the improvisatory "Free Above All" with Mommaas again on soprano revisits similar spatial and unpredictable freewheeling changes of the opener. "Moving On," the closer, signals in one sense that Faure's inspiration has tapped out, unleashing his bandmates to go warmer and looser, as heard in Versace's solo.
Faure's inspiration for Mommaas' compositions results in gorgeous, inspired music from these four musicians. It's unlike almost anything else you'll hear, a true classical-jazz hybrid where ultimately, free flowing jazz has the upper hand.
Help Support Making a Scene
Your Support helps us pay for our server and allows us to continue to bring you the best coverage for the Indie Artists and the fans that Love them!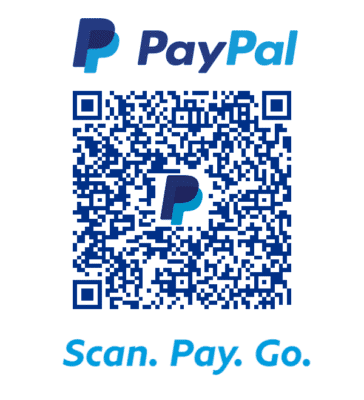 FOLLOW US ON INSTAGRAM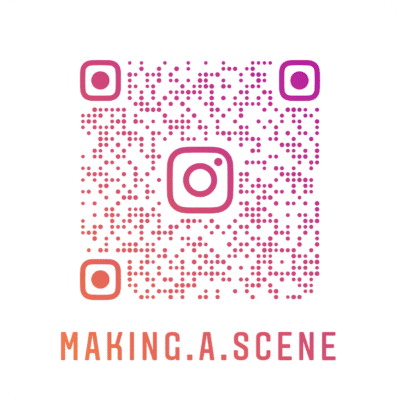 Subscribe to Our Newsletter