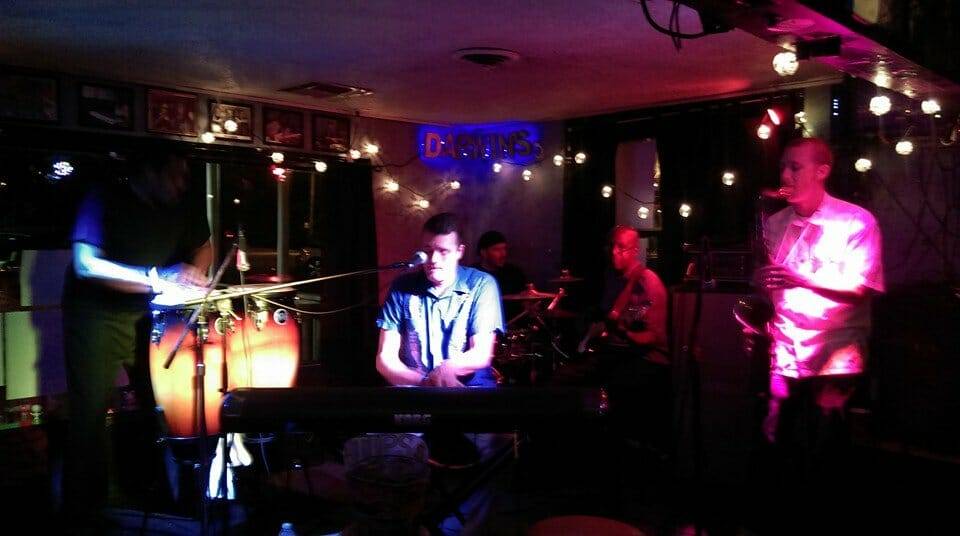 It was Friday night in Marietta GA, but with The Mar-Tans playing at Darwin's, I thought I would look out the window and see New Orleans. The intimate atmosphere, appreciative crowd, and the cool jazz and blues made it feel that way. Matt Wauchope's silky vocals and Will Scruggs' sensual sax, Terence Prather having a wonderful time on congas and the guitar player and drummer I couldn't actually see created absolute magic. It was like we had all been transported.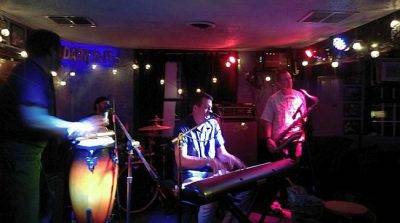 The band played "Tipitina," of course, with Wauchope ably channeling Professor Longhair on keys, and the BB King version of Willie Nelson's "Night Life." They also played Rev. Al Green's "Let's Stay Together" and some other great tunes, but it was how they played them that mattered. This band is so together, and at times when they were just flying, Scruggs soaring on sax and Wauchhope using a keyboard as it is meant to be used, with the percussion and guitar ably providing the foundation for the flight, it just felt too perfect to last.
Right before the end of the set we saw,Atlanta;s own Trombone Jesus came in the door and within moments joined in, before he even got to the stage. At that point, the sound, which seemed as supreme as it could get, got even better. It was pure pleasure to watch and listen as trombone and sax did their magic dance.
I've been wanting to go back to New Orleans for a long time. I feel sure that others in the audience felt the same. Thanks so much to The Mar-Tans for taking us there, and to Darwin's for being able to make the illusion so perfect