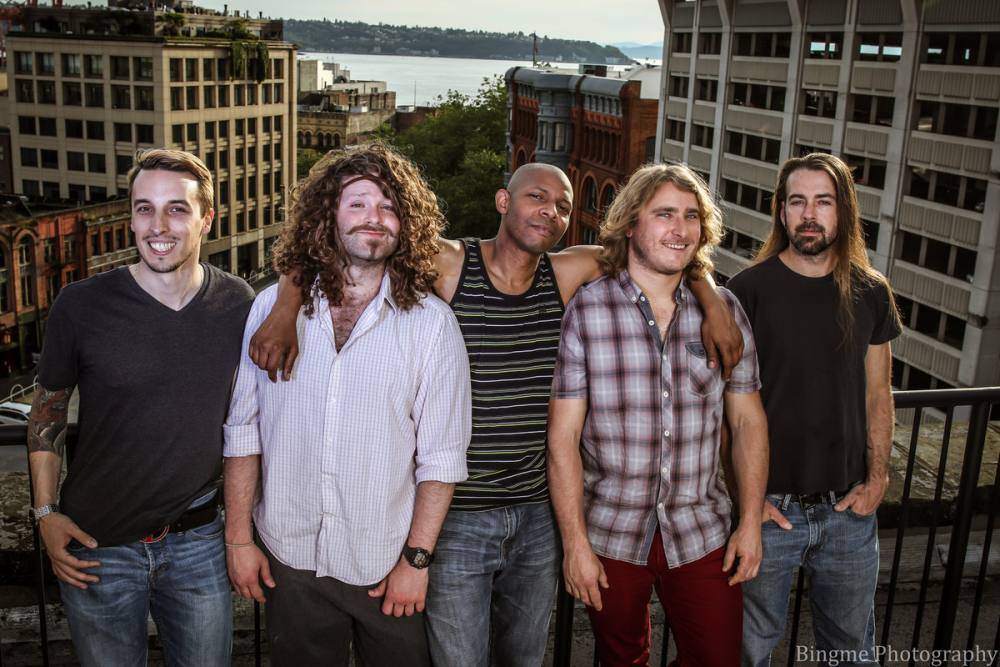 ---
---
---
---
Making a Scene talks with Indie Blues Artists "The Fast Nasties"!
Here's a riddle. What do you get when you cross a Detroit kid steeped in the world of R&B, Blues, Jazz & Funk with an equally music obsessed guitarist from Denmark inspired by Pink Floyd, Santana and Led Zeppelin who meet in the breakroom of a Seattle tech firm?  If you answered 'Fast Nasties,' you would be correct.
Calling their music, "Progressive Blues" or even more descriptively, "Motown meets Led Zeppelin," guitarist/songwriter, Andreas Laursen and lead singer/songwriter, Eric Martin, had an instant connection when they began playing music together. "It's always been easy and kind of frictionless," remarks Andreas about their musical relationship. And although there is little in common with their musical backgrounds, besides the rootsy element of their influences, Andreas adds, "it works because we both approach music with open minds that embrace all possibilities, never judgmental and always trusting in our own creativity."
Three years and three albums later, the band is on the verge of releasing the third single from 2018's 'Nouveau Blues'; a defiant declaration called I Ain't Dead Yet.
When asked what the goal was for Nouveau Blues, Andreas explains, "Our aim with this album is to show that blues, as the purists know it, can coexist within the same composition as many of its subgenres: rock, soul, funk, gospel, etc."
Digging deeper into the Andreas & Eric musical partnership, the combination of the soul singer, inspired by the likes of Levi Stubbs and Nancy Wilson, and a lead guitarist who loves Carlos Santana, Jimmy Page and David Gilmour, sounds like it might not work, but it sure does.
Eric talks about his childhood in Detroit, "I grew up in a very musical family; not in the sense that anyone played or sang much, but we were eager and experimental consumers of music. To get me out of her hair as a kid, it was common for my mother to yell, "go put on some damn records!"
Growing up both in Denmark and the Pacific Northwest, passionate about the guitar, Andreas was inspired by the lead guitarists who could effortlessly weave patterns of melody around the voices of the best rock singers. That's clearly how he and Eric work together. Andreas loves to explore how to add color to Eric's soulful, engaging vocals. Eric likes to give Andreas the backdrop and space to experiment melodically.
Finally, when asked about what drives them to create and play music, Andreas explains, "Playing music is a very pure thing: a sort of therapeutic channeling of joy & experience to the world.  No matter what else might be going on in life, music is always a peaceful and inviting place to go"
Eric laughs and states emphatically, "There's nothing else for me to do! I've tried the work-a-day corporate thing. It just wasn't for me. It's always been about music: creating it, interpreting it, rearranging it. I'm dealing in the alchemy of sound as it applies to song. Nothing has ever felt freer to me."
[amazon_link asins='B07FQQZFPK,B07FQVDZS2,B07FQV5P96,B07FQT98WG,B07FQS1PBL,B07FQR6X67,B07FQR3K9R,B07FQQVD9M,B07FQQQHQZ' template='ProductCarousel' store='maasc-20′ marketplace='US' link_id='dceef7fd-f721-11e8-97ab-4d09cc384c6f']