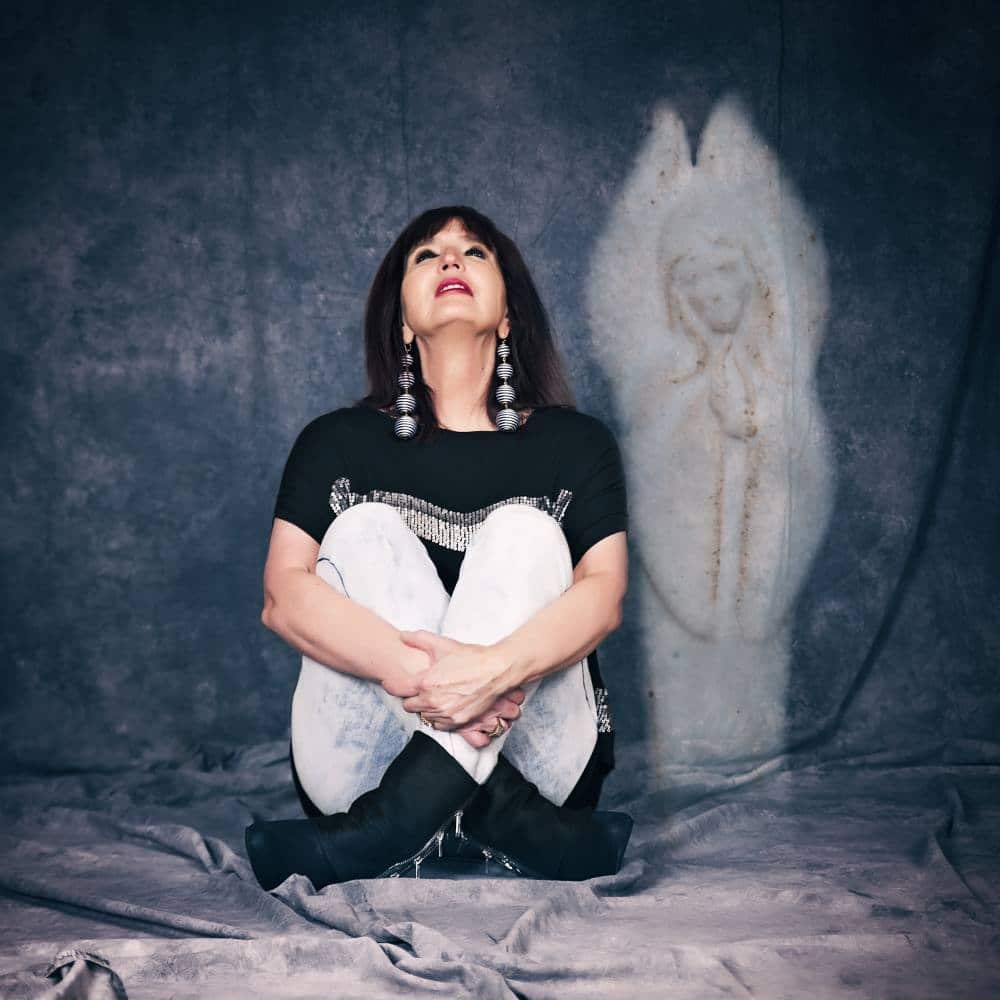 ---
---
---
---
Making a Scene Talks with Sandy Carroll
Tune in as we talk about her journey, her new CD "Blues & Angels", her views on the music business and the future of the blues.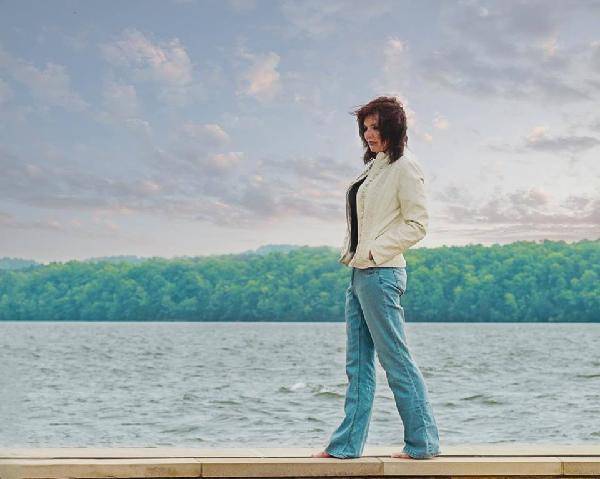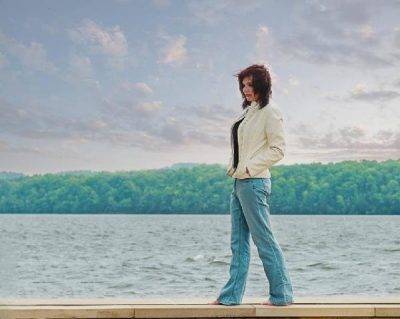 Catfood Records announces an October 19 release date for Blues & Angels, the new album from singer/songwriter/keyboardist Sandy Carroll, with distribution by City Hall Records. Produced by Sandy's Grammy-winning husband Jim Gaines, Blues & Angels features special guest appearances from Blues Music Award winning singer Johnny Rawls, guitarists Rocky Athas and Bernard Allison, as well as many members of the famed Muscle Shoals studio crew, including bassist David Hood and keyboardist Clayton Ivy.
Blues & Angels is her fourth album for Catfood Records and comes after Carroll's previous albums focused on her Americana and country music connections. Her 2017 CD, Last Southern Belle, hit #1 on the Roots charts for Contemporary Country Song for six weeks straight and was #1 CD on the Hot Indie 100 Charts. In 2017 Sandy played at the famous Bluebird Café in Nashville.
Sandy Carroll returned to her Memphis roots in 1983 and spent a year headlining at a local club on historic Beale Street, following several years of performing on the road. Writing and recording the singles, "If You Got It" and "Memphis in May" in 1984, Sandy partnered with Jim Dickinson, NARAS Memphis chapter's seven-time producer of the year. "Memphis in May" became a regional hit and for several years, the unofficial theme song for the Memphis in May annual festivities. Sandy performed at the Memphis in May Festival with the Memphis Horns (and special guest Rufus Thomas) and also at the first Beale Street Music Festival. She sang the national anthem and "Memphis in May" in front of 30,000 people at the Memphis Showboats football game, as well.
A year later, Sandy left for San Francisco to write and record. After three years on the West Coast and a short stay in the Midwest, Sandy returned to Memphis. In 1989, the legendary Albert King recorded Sandy's, "If You Got It" which appeared on his final studio album, Red House. She then starting writing songs for her own full-length debut album, Southern Woman, released in 1993. Following the release, Sandy was invited on a month long tour of the United Kingdom.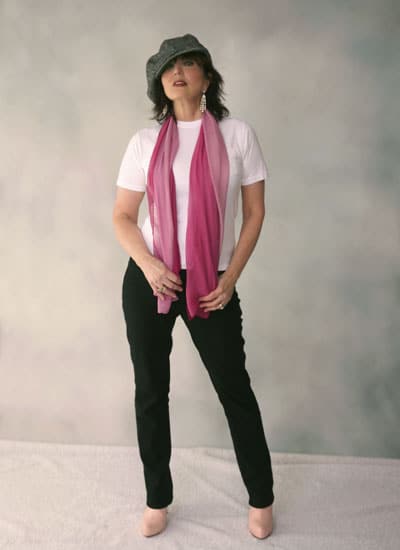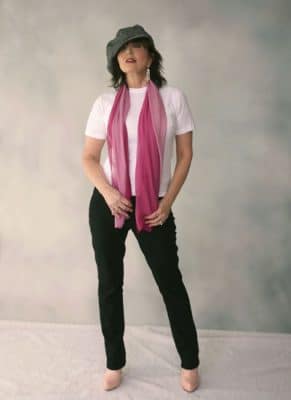 Back in the States, Sandy continued promoting Southern Woman by performing at various festivals in the South, including Arts in the Park, Eureka Springs Blues Festival and the Southern Heritage Festival. She maintained a heavy performing schedule at all of Beale Street's most prestigious clubs, and one of Sandy's more unique gigs was writing the Memphis Mad Dog football team theme song, "Mad Dog Boogie," recorded by Southern-fried soul and blues musician Preston Shannon.
In 1997, the great Luther Allison recorded Sandy's "Just as I Am" and "It's a Blues Thing" on his final album, Reckless, which was nominated for a Grammy. That same year, Sandy recorded and released her Memphis Rain CD, which was honored by the Memphis and Shelby County Film and Music Commission. She went on to receive a nomination by NARAS' Memphis chapter for Songwriter of the Year.
Beginning the new millennium with concerts, club and festival performances, Sandy appeared at Muscle Shoals Songwriters, Beale St. Caravan National Radio Show at B.B. Kings, W.C. Handy Festival and the (invitation only) International Songwriters Festival in Orange Beach, Alabama, where she opened for songwriting legends Dan Penn and Spooner Oldham. In 2001, Sandy was filmed by Memphis' PBS station WKNO, along with great songwriters Keith Sykes, Teenie Hodges, Nancy Apple, Duane Jarvis and Delta Joe Sanders as part of the "In Their Own Voices" concert. Premiered in 2001, the concert has been syndicated on PBS affiliates nationwide.
Inside Sounds released a CD entitled Memphis Belles: Past, Present & Future in 2002 that featured Sandy along with Ruby Wilson, Cybill Shepherd, Carla Thomas and other Memphis female artists. In 2007, Sandy released an EP, Rhythm of the Rivers, with five previously-unpublished songs and a reprise of "Bound for Glory." The localized release featured "The Pickwick Song" popularized in Sandy's home community. Rhythm of the Rivers showed another side of Sandy's music and writing, and the songs reflect her love for home – both her Memphis musical heritage and her childhood and present home by the Tennessee River at Pickwick. In 2008, Sandy was awarded her own brass note on Memphis' historic Beale Street, and in 2010 the note was formally presented and enshrined in front of the Hard Rock Café.
Sandy Carroll also co-wrote cuts on Catfood Records labelmates Johnny Rawls' Soul Survivor CD, Barbara Carr's Keep the Fire Burning, James Armstrong's Blues at the Border and Daunielle Hill's self-titled album. Sandy was one of the first inductees into her hometown's Music Hall of Fame along with famous Memphis DJ, Dewey Phillips in 2013. Sandy was also named a "Memphis Music Emissary" in 2015 in recognition of her contributions to Memphis music.
[amazon_link asins='B07GJG4QSL,B00EEPFRN2,B019KDX8NS,B005H7Q0KA,B0000034DH,B01KB2GS52,B01KAWAOE4,B01K8N0QMU' template='ProductCarousel' store='maasc-20′ marketplace='US' link_id='8063e581-f0b4-11e8-8b0a-2d36f96b50aa']