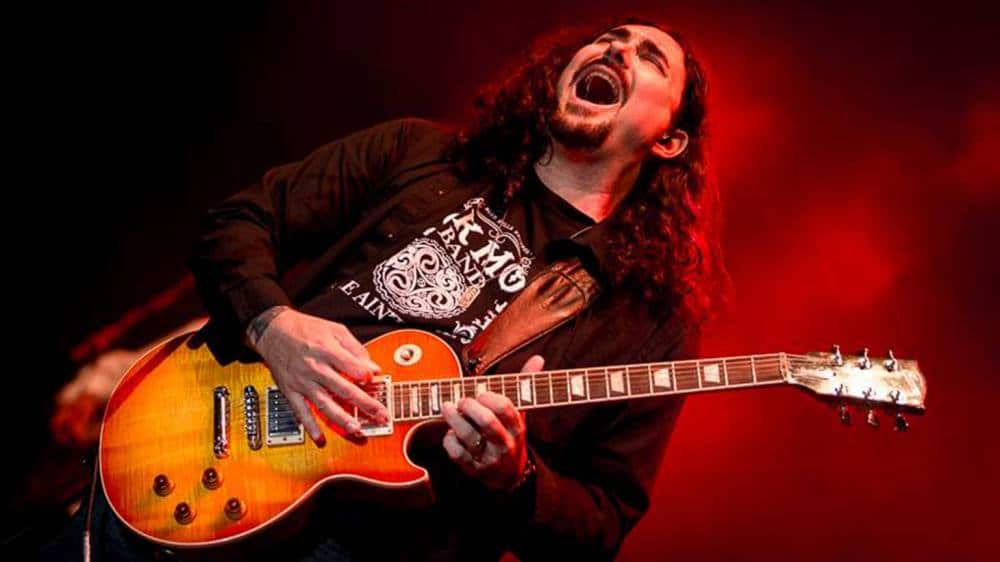 ---
---
---
---
Making a Scene Presents an Interview with Alastair Greene!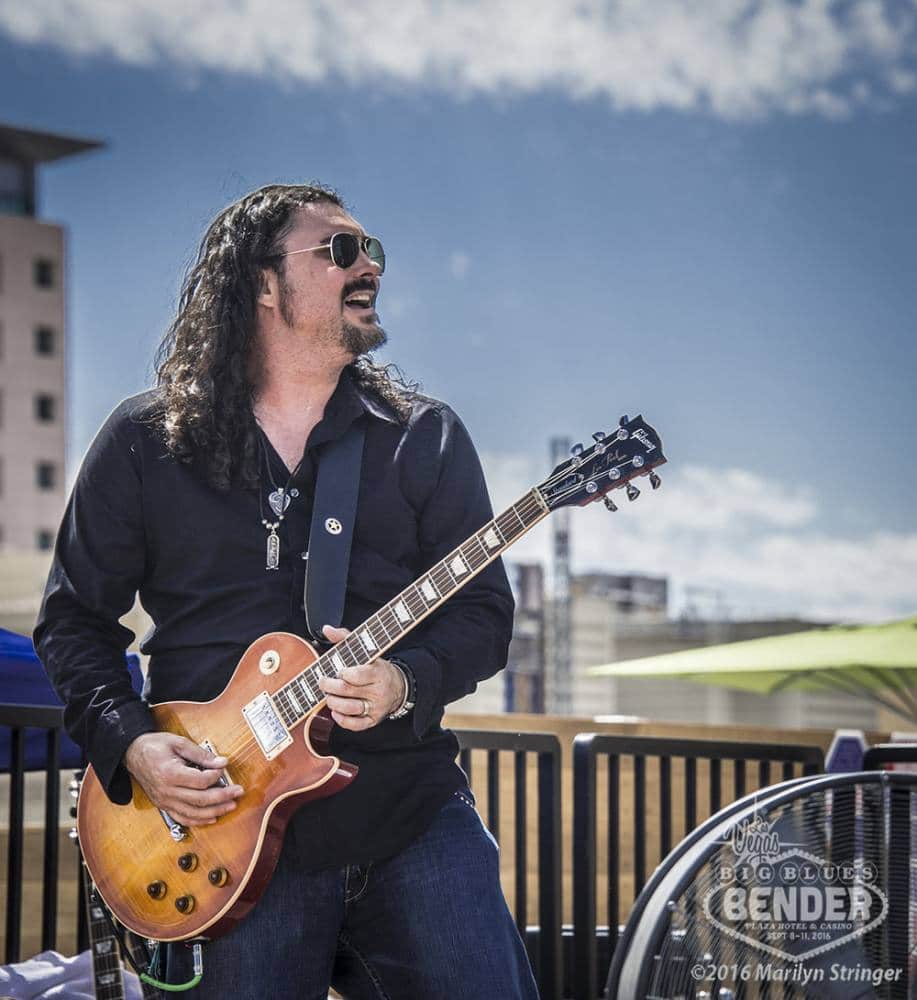 Guitarist, Singer, and Songwriter Alastair Greene has been a mainstay of the Southern California music scene for over 2 decades. Alastair was born April 18th, 1971 in Santa Barbara, CA. He discovered music through his mother's piano playing at home and whose record collection included classics by The Beatles, Stevie Wonder, and Elton John, while his father's tastes at the time leaned toward Bach and Beethoven. Alastair was inspired to pursue music as a career by his grandfather, the late Chico Alvarez, who played trumpet as a member of the Stan Kenton Band in the '40s and '50s. Growing up, Alastair took piano lessons and played the saxophone before discovering the guitar in High School. He received a scholarship to the Berklee College of Music in Boston, where he studied for two years before returning to southern California to begin playing with Blues and Rock bands in the early '90s.
Alastair is best known for his blues-based, soulful, and melodic guitar playing (as well as one of a rare-breed to play slide guitar), Alastair can be heard on CDs by Alan Parsons (2006 Grammy Nominated 'A Valid Path' and the 2013 live CD 'Live Span'); Aynsley Dunbar (2008 SPV Records release 'Mutiny'); Blues singer, harmonica legend, and former member of WAR, Mitch Kashmar (2005 'Wake Up and Worry' on Delta Groove Records), Toad The Wet Sprocket's front man Glen Phillips (2012 release 'The Coyote Sessions') as well as French Blues Guitarist Franck Golwasser's 2007 release 'Bluju.' Alastair has put out 5 of his own CDs and has also appeared on countless independent CD releases ranging from Blues to Southern Rock. Alastair's song 'The Long Way Home' appeared in a 2007 episode of the TNT hit TV series 'Saving Grace'.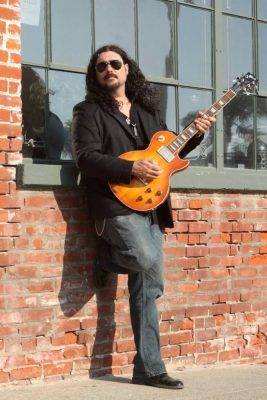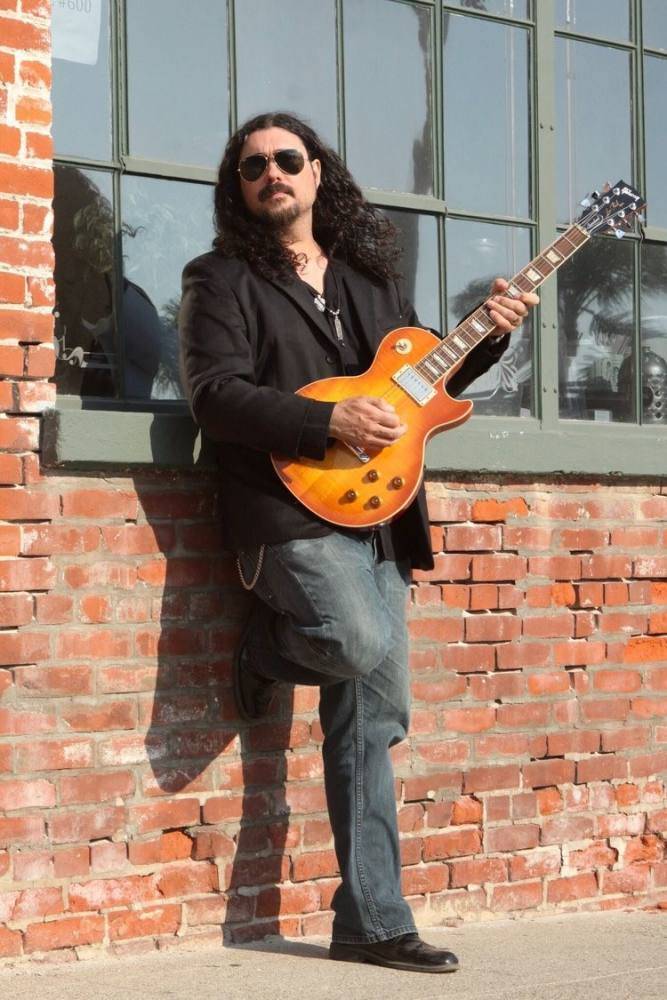 The Alastair Greene Band was formed in 1997 and has always played a combination of original material as well as covers. Whether with his own band or as part of others, Alastair has opened shows for The Fabulous Thunderbirds, Robin Trower, John Mayall & The Bluesbreakers, Lonnie Brooks, Chris Thomas King, Lucky Petersen, Jonny Lang, Billy Boy Arnold, Joe Bonamassa, Mike Campbell's Dirty Knobs, and many more. Alastair continues to perform an average of 100 live dates a year with his own band as well as with the Alan Parsons Live Project, Mitch Kashmar, Franck Goldwasser, Shari Puorto and a host of other Southern California Bands. The Alastair Greene Band was the only unsigned act to play the main stage at the 2010 Sonora Blues Festival.
Alastair released the Blues CD 'Walking In Circles' in June 2009 and accepted an offer to be the full time guitarist in the Alan Parsons Live Project in January 2010. The Alastair Greene Band Co-Headlined the 2010 Real Blues Festival of Orange County and the 1st annual Kern River Blues and Rock Fest. The Hard Rock CD 'Through The Rain' was released November 11th, 2011 on LeRoi Records and includes the single 'By The Way' which features a guitar trade-off solo between Alastair and Ty Tabor from King's X.
In 2013 Alastair released 'Now & Again', a 15 song compilation CD of previously released and un-released recordings. The Alastair Greene Band was chosen to represent the Santa Barbara Blues Society at the International Blues Competition in Memphis, TN. Alastair continued to tour extensively with Alan Parsons in 2013 playing close to 50 shows in Italy, Germany, Switzerland, Holland, India, Bulgaria, and the United States.
In January 2014 the Alastair Greene Band signed to Delta Groove Productions / Eclecto Groove Records and released the Blues-Rock album 'Trouble At Your Door' on June 17th, 2014.
In November 2014 Alastair toured with Starship Featuring Mickey Thomas. Alastair filled in on lead guitar for guitarist John Roth who was on tour with the rock band Winger. On tour, Starship opened several shows for Lynyrd Skynyrd and performed such classic hits as 'Fooled Around And Fell in Love', 'We Built This City', 'Sara', and 'Find Your Way Back'.
In January of 2017 the Alastair Greene Band signed with the PIEDMONT TALENT for World Wide booking. Tina has decades of experience in the Blues-Rock world and worked extensively with the late Johnny Winter.
In May 2017 Alastair left the Alan Parsons Live Project to focus on his solo career and other endeavors.
[amazon_link asins='B07DNQLKHL,B074RNQ26D,B00JKJ11IC,B077Y2K5W3,B0068RHKWA,B00127G0AE,B002GUIQUS,B00LNGNG7Y' template='ProductCarousel' store='maasc-20′ marketplace='US' link_id='15333fb2-d6cd-11e8-9d4c-c5b4eb392a4d']