This slideshow requires JavaScript.
My Dudes… The Magpie Salute. Man, what a show. More on that later…
The Magpie Salute came on the scene in January 2017 and has been getting rave reviews since. Well, I've seen them now and the matter is settled. I am here to tell you it's all that and more. I had the distinct pleasure of catching my first Magpie Salute show at Hampton Beach Ballroom in New Hampshire, but it won't be my last. In a nutshell I was absolutely floored. They put on a stellar performance from the first note. There was lots of energy, teamwork, fun and huge love in that room.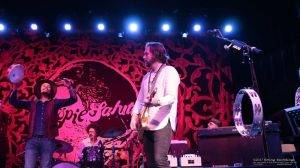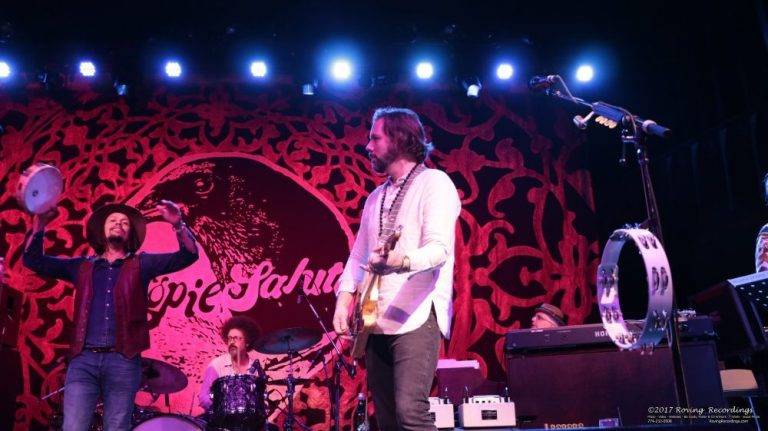 In the interest of full disclosure I am a long time Black Crowes fan and that adds an interesting dynamic when seeing a show like this. All us Black Crowes fans would gladly have enslaved them for the rest of their lives playing shows and putting out albums just for us, but you know what, that really wouldn't be a good thing. Everything has a time and when that time is up, room is created for new and glorious things to fill that space.
I am here to tell you about one new and glorious thing, The Magpie Salute.
Who are the Magpie Salute?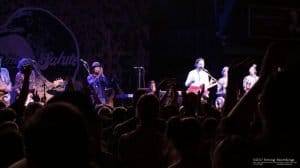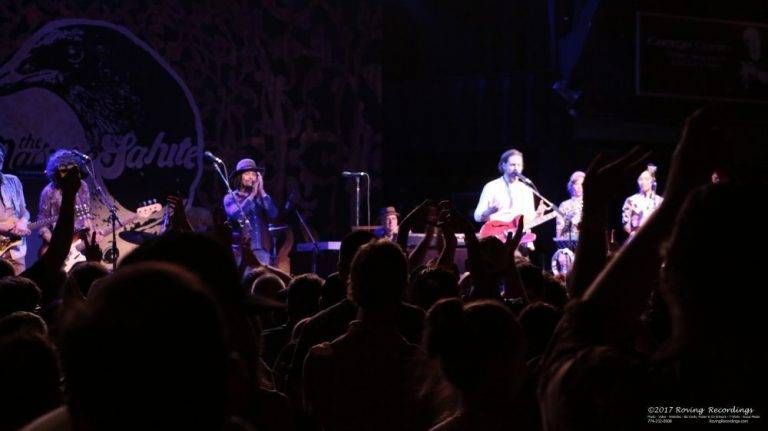 A new band of some of music's best. Heading up the band is Rich Robinson of Black Crowes fame. Rich pulled in former Crowes' members Sven Pipien on Bass, Marc Ford on guitar and Charity White for vocals. On drums is the powerful Joe Magistro keeping a thunderous beat with Sven. Further guitar work comes from the amazing Nico Bereciartua. Taking up the lead vocal position is John Hogg who can sing his A** off. Just incredibly powerful to see John do his thing. Charity is joined by Adrien Reju and Katrine Ottosen. Simply fantastic. Filling out the sound (for this show) was keyboardist Michael Bellar.
A Momentary Topic Diversion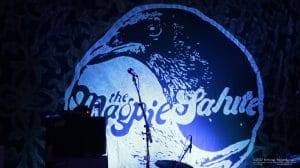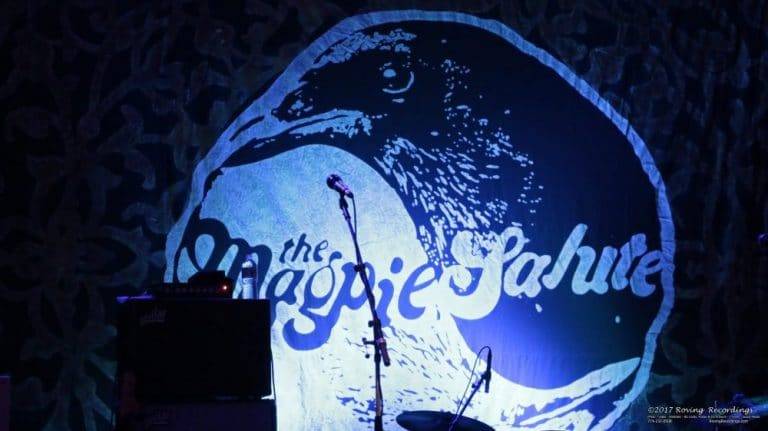 Time to take a momentary turn of topic. I'm a word nerd and I just love the band's name. It also brought back some English folklore. What is a Magpie Salute? What is a Magpie? A Magpie is an interesting looking black and white Crow. There is some folklore associated with them especially when you see a single one as I understand you give the Magpie Salute: "Morning Mr. Magpie how's your mate?"
Here's the Limerick as I know it that this Magpie lore is based on:
One for sorrow, two for joy, three for a girl, four for a boy, five for silver, six for gold, seven for a secret never to be told, eight for a wish, nine for a kiss, ten for a time of joyous bliss.
Well I saw ten Magpie folks on stage so I'm down with a time for joyful bliss and that it was. I'm here to tell you, My Dudes!
About The Show (Finally…)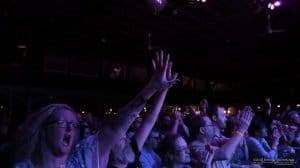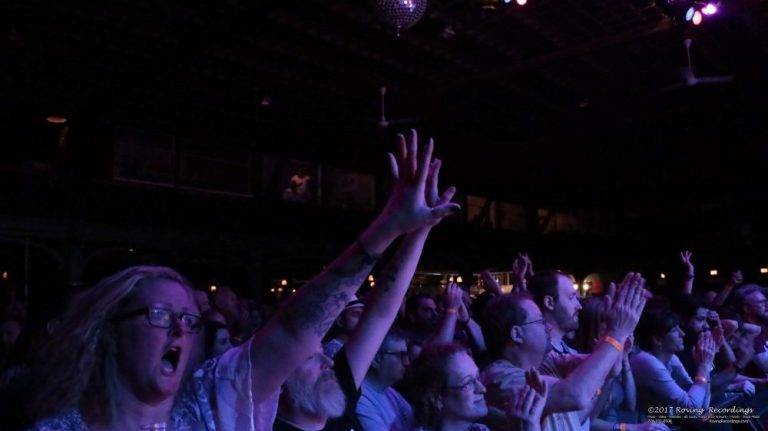 Sorry, I digress. A lot as I get older it seems. So let's talk about the show. Melting faces… blew the roof off the place… Whatever works for you my dudes. This band just scrambles my eggs. If you're here because of the Black Crowes history, great but there's a whole lot more. They are solid, tight and the new music potential is off the charts. They rocked and jammed and totally impressed. K?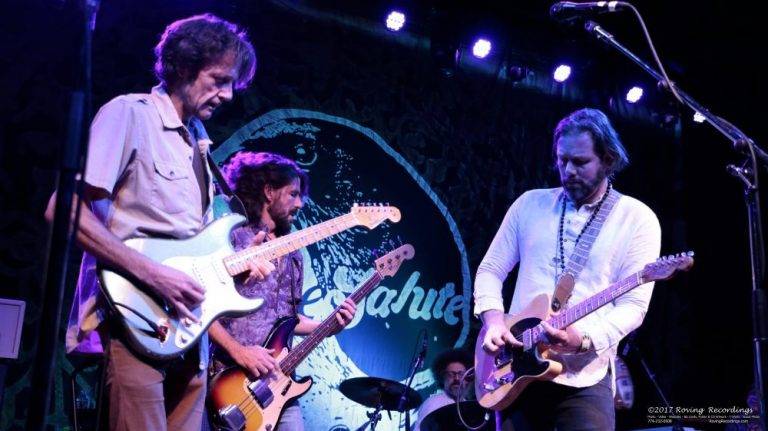 There was great homage to the Black Crowes through the night starting off with Wiser Times, a great Black Crowes Jam that was done just amazingly. This tune brings me to my happy place, and should for you too. A Conspiracy, Jealous Again. Just fantastic. The show finished up with the amazing tunes Twice as hard, Sting Me and my #1 favorite, Thorn In My Pride. Interspersed we were treated to tunes from band member Marc ford (Shalimar Dreams), A small Faces tune! (Rollin' Over), A great tune they are doing "Omission" which I believe is from Rich & John Hogg's work in Hookah Brown. Go HERE to see the complete set list from the Hampton Beach show and listen to some tunes folks!
Hampton Beach is one of my favorite venues in the New England area. It re-configures very nicely with either assigned seating or all GA entry. My preference is GA because you can get right in the bands face which makes for a more thrilling show. This show was GA and it was awesome to get that "up close and personal" feel.. The audience was going wild all night long and so was I. All aspects of the performance were spot on. This will always be a fond memory memory for me.
Hope You're Feeling It!
I could go on and on but by now you also get the idea. My dudes, go see this band & love this band. They are partly torn from the cloth of the Black Crowes and that makes us all so happy, but they are more than that and we will love them for what they are and will be.
I am hungrily awaiting more music from them and it will be amazing. Do yourself a favor and go buy their current music offerings at their website HERE
The currently available album was recorded live at their inaugural show in NY and includes some pretty awesome selections. I highly recommend!
Get more info on tour & other things at their website themagpiesalute.com
Some live fan video of the Magpie Salute: