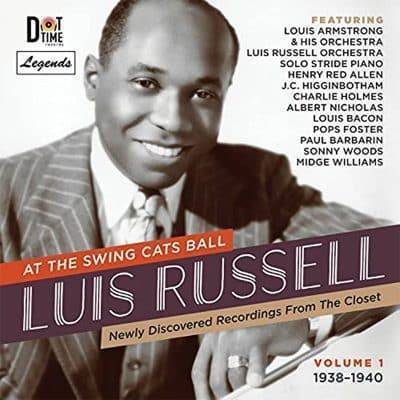 Luis Russell
At the Swing Cats Ball – Newly Discovered Recordings from the Closet Vol 1.- 1938-1940
Dot Time
It turns out that with all due respect Zev Feldman and Cory Weeds aren't the only jazz archaeologists unearthing new discoveries. Firsthand this writer heard Catherine Russell describe how she found boxes of acetates when cleaning out the closets of her mother's home. What you are reading is the result of that surprising find – At The Swing Cats Ball, recordings of her father, Luis Russell, who was a great pianist in his own right as well as the bandleader for Louis Armstrong and for his own large ensembles. As this writer has referenced many times in reviewing Catherine Russell's albums, she comes from jazz royalty. Luis Russell (born Panama Aug 5, 1902, died New York City Dec 11, 1963) was a pioneer of early jazz, an orchestra leader, arranger, composer and overlooked pianist.
The twenty tracks of this CD are divided into four segments: 9 with Louis Armstrong and His Orchestra, 5 with the Luis Russell Orchestra, 2 with Louis Armstrong & Orchestra featuring vocalist Sonny Woods, and 4 recordings of solo stride piano from Russell. They are primarily radio recordings that span a two year period from 1938-1940 captured by a single wire and cut directly onto a shellac disc. These, with a few exceptions, are songs that Russell never recorded or released in studio versions. He used them as a playback tool to fine tune his approach and they were heavily worn, suggesting that he listened to them often. The sound quality is not great, but Doug Pomeroy nonetheless did a great job in restoration. There were a small group of folks involved in this worthy endeavor, with the resulting product produced by Catherine Russell's husband, Paul Kahn.
The names gracing the album jacket are those of lore – Henry Red Allen, J.C. Higginbotham, Charlie Holmes, Albert Nicholas, Louis Bacon, Pops Foster, Paul Barbarin, Sonny Woods, and Midge Williams. The presumed list of musicians in the various orchestras will reveal even more such as Sid Catlett and Rupert Cole. This pre-war period was a time when orchestral jazz was all about dance music and it was thriving with Armstrong, dubbed "The King of Swing," among the leaders. You are transported via radio, (the only medium at the time) to February 1938 at Grand Terrace Ballroom in Chicago for the first nine tracks and the 15-piece Louis Armstrong and His Orchestra. Note that throughout the disc, there is but track that exceeds four minutes; some are even truncated. These nine feature some unusual titles such as Mary Lou Williams' "Dunkin a Donut" and "Mister Ghost Goes to Town." Also present are compositions by Chappie Willet ("Blue Rhythm Fantasy") and Armstrong's own "I've Got a Heart Full of Rhythm") which they never recorded in studio versions.
Tracks 10 – 14 feature five contrasting performances by the Luis Russell Orchestra without Armstrong and an uncredited rather high-pitched vocalist, the opposite of Satchmo. The opening "O' Man River," a term Russell also used in the title of his orchestra, doesn't sound at all like the customary baritone tune you associate with Broadway. Another novelty here is "Heebie Jeebies," attesting to the fact that the term is indeed from this bygone era. Russell's own "At The Swing Cats Ball" sounds so raw in comparison to Catherine's version on her Send For Me.
Tracks 15 – 16 are two WABC radio recordings from December 17, 1939. and February 25, 1940 respectively, featuring vocalist Sonny Woods, who shines on the medley "Leanin' On the Ole Top Rail & Gotta Get Home." Tracks 17 – 20 feature solo stride piano performances of Russell, demonstrating the pianist's facility on his instrument and finely-tuned melodicism, an unknown side of his artistry. Russell's became so deeply associated as "Louis Armstrong's bandleader" that he's not mentioned in the stride pianists such as James P. Johnson and Willie "the Lion" Smith who influenced the pioneering beboppers Monk and Powell but based on these four tracks, Russell was their equal.
Eighty years later we can bask in the power, joy, and humor that comes through these recordings, as these legendary orchestras and musicians were vital in the development of jazz.
Help Support Making a Scene
Your Support helps us pay for our server and allows us to continue to bring you the best coverage for the Indie Artists and the fans that Love them!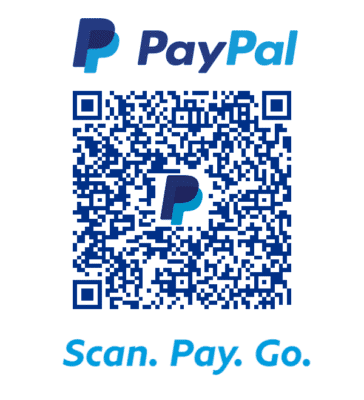 FOLLOW US ON INSTAGRAM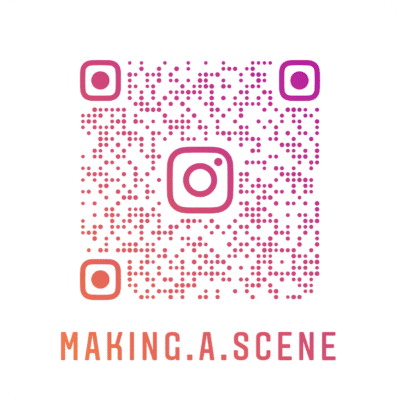 Subscribe to Our Newsletter