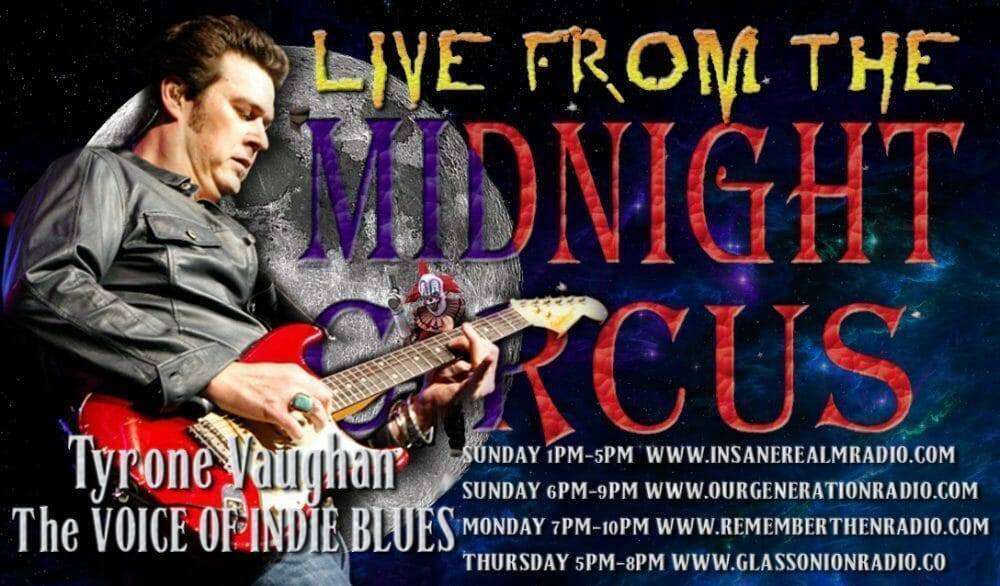 This is the #1 and original INDIE BLUES RADIO show on the net .. the only show that embraces the diversity of music that is created from the roots of the blues .. we support independent artist by playing only touring artists who are out there creating new original music rooted in the blues!
Tonight we start out with music from The Blues Rebels Iron Bridge Band Rose City Kings The Lucky Losers Paul DesLauriers Band MIKE SPONZA BANDMick Kolassa Isaiah B Brunt Billie Williams The Alexis P. Suter Band The Broadcast Albert Castiglia Band Then we have a 2 pack from Royal Southern Brotherhood and an exclusive interview with Tyrone Vaughan!! After the Interview we contiue with more great INDIE Blues artists like Lisa MannTinsley Ellis Sammy Eubanks Mike Eldred Trio Buddy Guy Too Slim and the Taildraggers Diana Rein Matty T Wall Jim Suhler Lex Grey Eric ClaptonWilliam Bell and we end with Frank Kingbee aka Frank Latorre's Moon lit walk .. TUNE IN AND BECOME PART OF THE Indie Blues Movement
---
TUNE IN THE BEST IN INDIE BLUES RADIO AND BECOME PART OF THE Indie Blues Movement
Celebrating the Diversity and Power of the Music created by artists that acknowledge their roots are in the Blues!
INDIE Blues – Currently Touring Musicians who recognize they are influenced by The Blues artists that came before them and in the time honored tradition of The Blues, are creating New Original Music that reflects their reality. The music they create communicates with the listener with truth, integrity and touches them on a deep emotional level.
This slideshow requires JavaScript.
The principles of INDIE BLUES have Always been part of Blues!
Want to know more about INDIE BLUES? Read "Selling the Blues" and "The Indie Blues Movement"