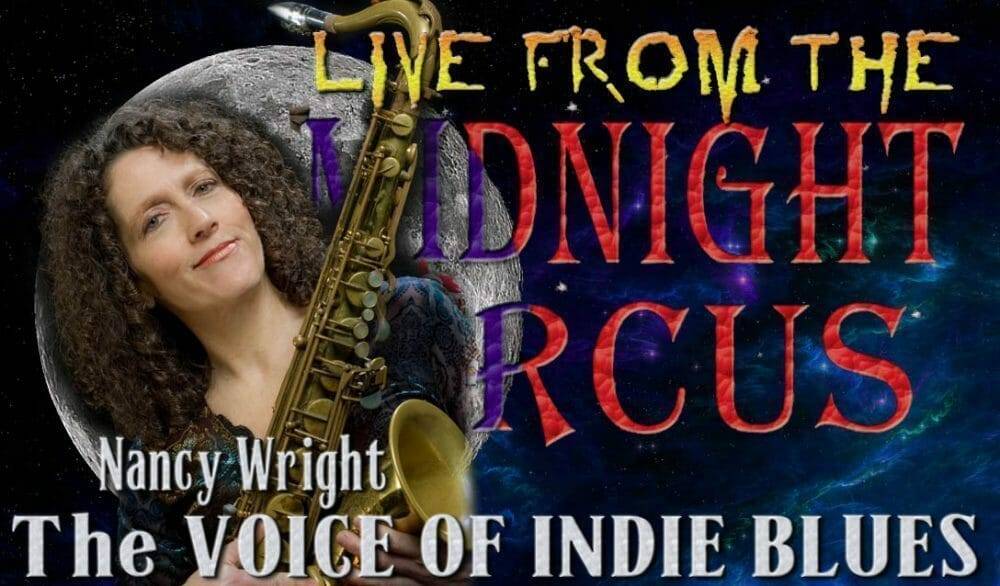 ---
---
---
---
This is the only show that gives you the "Future of the Blues" .. we are The Voice Of Indie Blues .. the artists who are out there creating new original music rooted in the blues .. the artists that embrace the true power of the blues .. the power that lives in the diversity of music that has and is being created from those roots ..
This week we start off with R.D.Olson "THE REAL DEAL Gina Sicilia Doyle Bramhall II Bobby Rush Charlie Wheeler Band Frank Bang and The Cook County Kings Deb Ryder Blues The Smokers Blues Band Jason Elmore and Hoodoo Witch Vaneese Thomas Chris Bevington Then we have a 2 pack and interview with our featured artist Nancy Wright .. after the interview we give you another 2 pack from Nancy .. then more great INDIE Blues artists like The McKee Brothers The Bob Lanza Blues Band Annika Chambers Lew Jetton & 61 South ERIC SOMMER MUSIC Mary Jo Curry Blues Little Mike and the Tornadoes James 'Buddy' Rogers The Jeremiah Johnson Band The Lucky Losers Liz Mandeville The Joey Gilmore Band Albert Castiglia Band Gitlo Lee and we end with Frank Latorre aka Frank Kingbee's Moon Lit walk .. Tune in and YOU can be part of the Indie blues Movement
TUNE IN THE BEST IN INDIE BLUES RADIO AND BECOME PART OF THE Indie Blues Movement
Celebrating the Diversity and Power of the Music created by artists that acknowledge their roots are in the Blues!
INDIE Blues – Currently Touring Musicians who recognize they are influenced by The Blues artists that came before them and in the time honored tradition of The Blues, are creating New Original Music that reflects their reality. The music they create communicates with the listener with truth, integrity and touches them on a deep emotional level.
This slideshow requires JavaScript.
The principles of INDIE BLUES have Always been part of Blues!
Want to know more about INDIE BLUES? Read "Selling the Blues" and "The Indie Blues Movement"