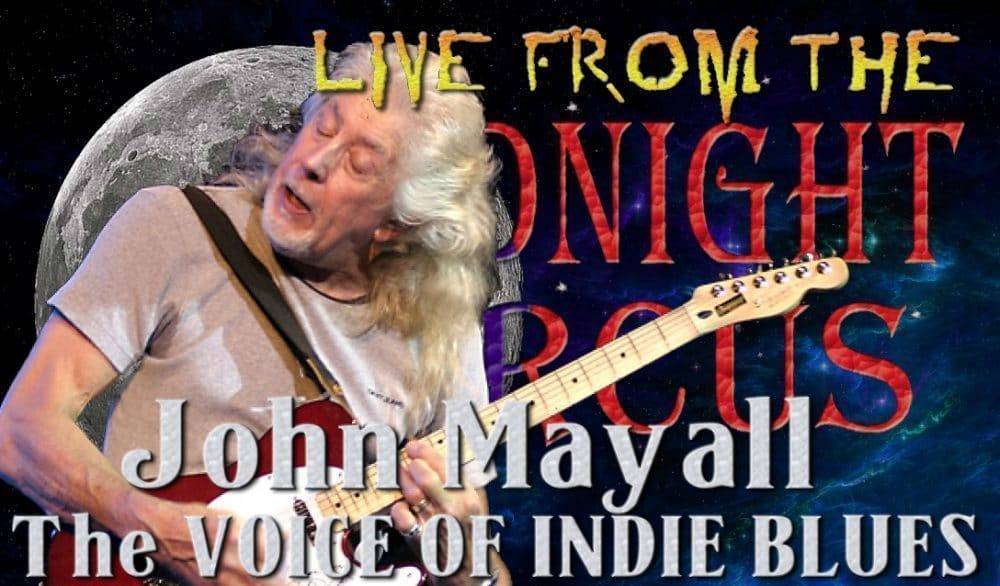 ---
---
---
---
This is The Voice of Indie Blues .. The Show where we bring you the music of Independent Blues Artists who understand the true tradition of the blues lives in it's diversity and they Embrace the Diversity of the Blues by creating new original music from it's roots. These are the innovators not the imitators .. these ARE the INDIE Blues artists!
This week we start off with music from Kaleo Walter Trout Kathy Murray & the Kilowatts Rex Peoples & X Factr Big Bill Morganfield Kaz Hawkins Band The Broadcast Nina Massara Patty Reese Music Billy T Band Lazy Eye BandEliza Neals Miller and The Other Sinners and then we have a 2 pack and interview with the legendary John Mayall! After the interview with give you another 2 pack from John Mayall and then on to more great INDIE BLUES RADIO with artist John Ginty Feat Aster Pheonyx Peter Karp Dave Fields Rae Gordon Music The Souliz Band Dawn Tyler Watson Stevie J Blues The Johnny Mac Band Ronnie Baker Brooks MonkeyJunk Richard Cagle & The Voodoo Choir The Smoke Wagon Blues Band The Lucky Losers Albert Castiglia Band Trudy Lynn Rae and The Royal Peacocks and we end with Frank Latorre aka Frank Kingbee's Moonlit walk ..
---
TUNE IN THE BEST IN INDIE BLUES RADIO AND BECOME PART OF THE Indie Blues Movement
Celebrating the Diversity and Power of the Music created by artists that acknowledge their roots are in the Blues!
INDIE Blues – Currently Touring Musicians who recognize they are influenced by The Blues artists that came before them and in the time honored tradition of The Blues, are creating New Original Music that reflects their reality. The music they create communicates with the listener with truth, integrity and touches them on a deep emotional level.
Want to know more about INDIE BLUES? Read "Selling the Blues" and "The Indie Blues Movement"
The principles of INDIE BLUES have Always been part of Blues!
---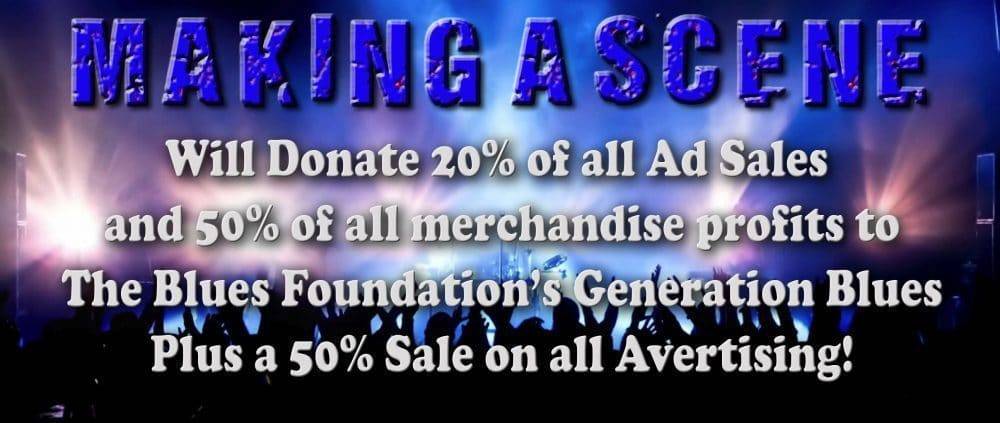 ATTENTION IBC BANDS .. Increase your profile and advertise on "Making a Scene" .. The fastest growing independent music magazine on the web. We have had over 220,000 visitors and our newsletter has over 8,500 subscribers!
Our Blues content is the best anywhere on the web with Interviews, Podcasts and CD REVIEWs .. Our music business articles bring you REAL information to help you get to the next level .. And now you can be a part of this high profile publication for 50% off our normal rates (use coupon code IBC2017)!
In addition We will donate 20% of all AD sales and 50% of all our merchandise profits to The Blues Foundation's Generation Blues!