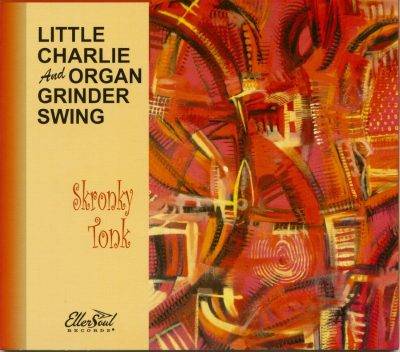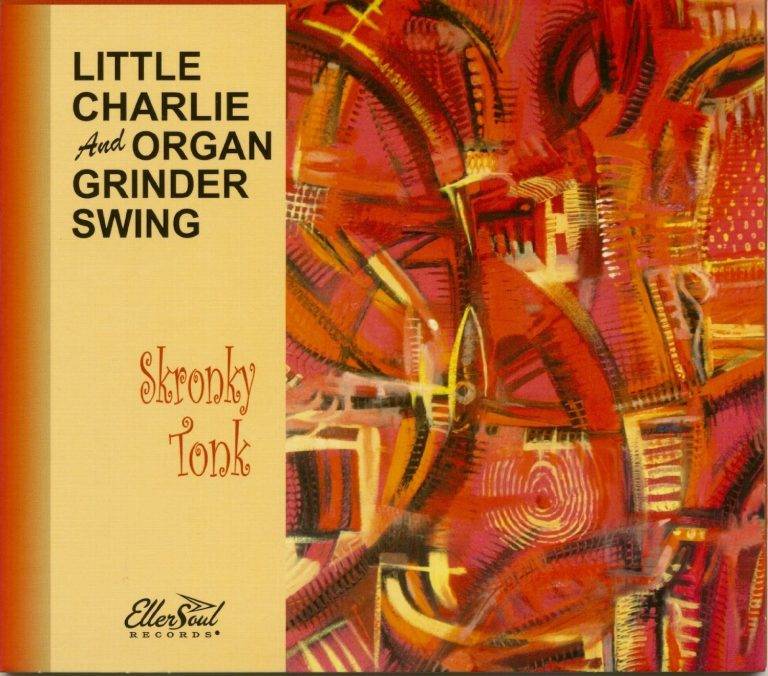 Little Charlie and Organ Grinder Swing
Skronky Tonk
EllerSoul Records
Little Charlie (Baty) is a guitarist who enjoys playing the blues. But like other guitarists his own interest in where blues meets jazz was increased by listening to others. Organists Jimmy Smith and Jimmy McGriff have stated that they are blues players. An appreciation for the organ combo sub-genre was a natural progression.
Little Charlie thought about making a jazz album for quite sometime. On two previous occasions sessions were completed but they remain unreleased. These occurred while Little Charlie was still with The Nightcats and the sessions included drummer J. Hansen and bassist Lorenzo Farrell who really through himself into learning the organ.
What we hear is Little Charlie, Hansen and Farrell in a groove like we never heard before. Charlie has always been an intense performer so you can expect this organ combo trio to be exciting.
Included are some jazz classics. "Pennies From Heaven" is the theme from the 1936 movie of the same name that was sung by Bing Crosby. It was also recorded by Billie Holiday.
"How High The Moon" is from the 1940 Broadway revue "Two For The Show" and a hit for Benny Goodman. In 1945 it was recorded by The Les Paul Trio.
"Nuages" is a gypsy swing composition written by Django Reinhardt. There are thirteen different versions that were recorded by Reinhardt. Interestingly in English it means "Clouds".
"Flying Home" is a jump blues associated with Lionel Hampton who wrote the song with Benny Goodman. "Swing to Bop" is from Charlie Christian. Call me old fashioned but my favorite might just be "Misty" written by Erroll Garner in 1954.
Baty has written and or re-arranged three songs for this recording. The title track is "Skronky Tonk" and the other new original is "Cobalt Blues". "Gerontology" originally appeared on Little Charlie and Nightcats 1995 recording "Straight Up" and re-appeared on 1997's (Best of) "Deluxe Edition". Gerontology is defined as the study of aging and older adults.
Like fine wine some of us get better with age. This is an intensely fine vintage from Little Charlie.
Richard Ludmerer