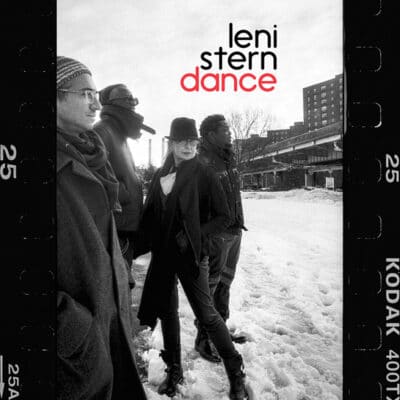 Leni Stern
Dance
Self-released
Dance is the second quartet album for guitarist/vocalist Leni Stern, following rather closely last summer's 4. For the past decade-plus Stern, hailed as one of the world's top guitarists (her guitarist husband, Mike Stern, isn't shabby either), has fused a contemporary jazz approach with West African folkloric elements. She has traveled and studied in Mali and Senegal, performing with the likes of iconic singer-songwriter Salif Keita and other African notables. Leni's trio of bassist Mamadou Ba and percussionist Alioune Faye, both natives of Senegal – released the albums 3 in 2018 and Jelell in 2013, along with figuring into the expansive cast of her Dakar Suite of 2016.  This is now the fifth time they have worked together and the second with the well-regarded Argentinian keyboardist Leo Genovese, (Esperanza Spalding and Jack DeJohnette). A fifth musician, Haruna Samake, who co-wrote "Kono" (Bird), plays the harp-like camela n'goni on that track as well as two others, adding his contributions from his home in Africa.
Leni plays not only guitar on the record but also the n'goni, a banjo-like West African string instrument. As the title suggests, this is an album intended to shake us out of our collective shut-in pandemic state with the infectious rhythms and uplift that her African-jazz blend offers. In her words trying to invoke "a spirit of joy – and resilience." Stern grew up in Germany, raised on classical music and on this and the previous album she makes a conscious effort to employ some of the Western harmonic structures into the music as well as West African and South American rhythms. There's even some of John McLaughlin's Indian influence as well as the call-and-response of African music and American blues. It's clearly a unique sound drawing from multiple influences.
The album opens with "Yah Rakhman" (Prayer), co-written with Faye, and featuring Stern's vocals. Vocalise (wordless vocals) are at heart of "Adjiouma (Friday), a joyous ode to multi-cultural NYC, percolating with percussion, lyrical electric guitar, and Genovese' acoustic piano. The atmospheric "Maba" was written by Ba as an homage to his great-great-great grandfather, a heroic figure in Sengalese history. Ba's bass carries the melody with Stern serving more as the accompanist while Genovese plays organ, electric keys, and solos on the acoustic piano before Stern enters with a concise expressive bluesy solo. Genovese penned "Kani" (Hot Pepper) which has groove befitting the title. Again we have vocalise from the leader, blending them in unison with her guitar before taking the first soaring solo. After a simmering percussion break, Genovese breaks out with animated runs before the band rejoins the theme. Faye wrote the bouncy instrumental "Khale" (Children) which features some of Sterns most blazing guitar work on the disc.
Multiple singles have been released in advance of the album, including "Kono," where you hear Samake's camela n'goni distinctly. 'Daouda Saane" is a freshly arranged traditional West African griot tune, complete with plenty of chanting it's not surprisingly the most African sounding tune here although Genovese transforms it considerably with his zesty keys. Stern's solo again reflects plenty of blues. Stern wrote the closing "Fonio" (grain), which like the opener, features her vocals but carries an even livelier beat.  She's right. It's hard to sit still listening to this infectious stew of sounds and rhythms. Her guitar isn't necessarily flashy but like the best players, she knows when to hit the right notes, she's highly melodic, and blends it so well with the hooks, harmonic hues, and persistent beats.
It appears that Leni Stern's work has not been covered previously on these pages. So, some additional background seems appropriate. Leni, along with Mike Stern, helped foment the vibrant scene at the Greenwich Village club 55 Bar back in the early 1980s. Her debut album as a leader, Clairvoyant (Passport, 1986), featured her alongside two jazz icons, guitarist Bill Frisell and drummer Paul Motian. As mentioned previously she has an extensive discography that readers are welcome to search but her forays into African music began when she first performed at Mali's Festival in the Desert in 2006. Leni appeared in the 2013 documentary about the festival, Last Song Before the War. She has played with Salif Keita and his band on multiple occasions, including when he pulled her onstage to play a solo during his Celebrate Brooklyn! concert in 2008. Two years later, she performed at Carnegie Hall with her original African mentors: Bassekou Kouyate and Ami Sacko. Leni played the U.S. Cultural Ambassador tour of Nicaragua in 2014, and she was artist-in-residence at Nepal's Jazzmandu: The Kathmandu Jazz Festival in 2015. Stern's career has extended into four decades now. Proud to be a woman, bandleader, electric guitarist, and composer, she produces her own albums and manages her own career.
Help Support Making a Scene
Your Support helps us pay for our server and allows us to continue to bring you the best coverage for the Indie Artists and the fans that Love them!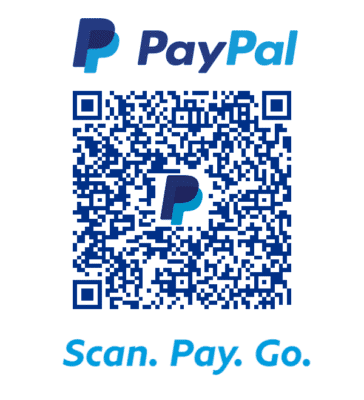 FOLLOW US ON INSTAGRAM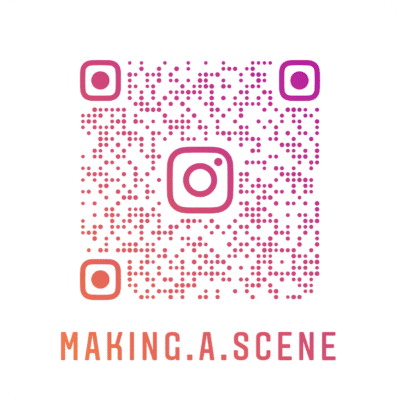 Subscribe to Our Newsletter
Find our Podcasts on these outlets