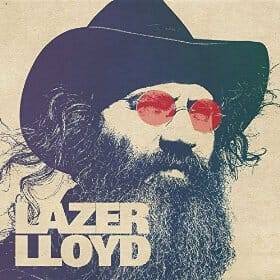 Lazer Lloyd is not your typical blues man. How did a Jew who was born in New York and raised in Connecticut end up playing the blues in the Holy Land?
On his self-titled album, Lloyd explains it all in a song: "Rockin' in the Holy Land" tells how he played a concert with a hippie rabbi in New York and ended up playing with him in the Holy Land. He has explained that he fell in love with Israel and has been there for 20 years.
No matter where he lives, Lloyd's music is universal. This is real healing music at its best. "Never Give Up" had this reviewer in tears, touched by the sheer honesty and the inspiring message. My other favorite tracks, "Broken Dreams," Love Yourself," "Time to Love," and "Whole Heart" all offer superb guitar, heartfelt vocals, and a message of hope and love.
In addition, Lloyd offers an excellent version of "(Sittin' on) The Dock of the Bay," fairly faithful to the original but just different enough to catch and hold the attention of the listener.
The other songs on the album are also well worth hearing multiple times. "Burning Thunder" is a real rocker while "Suffering," "Out of Time," "Set My Soul Free," and "Moroccan Woman" all are a perfect blend of blues-rock, expert guitar and honest lyrics. All of the songs except "Dock of The Bay" were written by Lloyd and you feel that he is speaking to and sharing directly with you.
This album stands out. It is not typical. I am as fond of songs about drinking, partying and romantic relationships as the next reviewer, but these songs, from the heart, are what the blues really are all about: they are, in a word, real.
Lazcr Lloyd gets my highest recommendation.