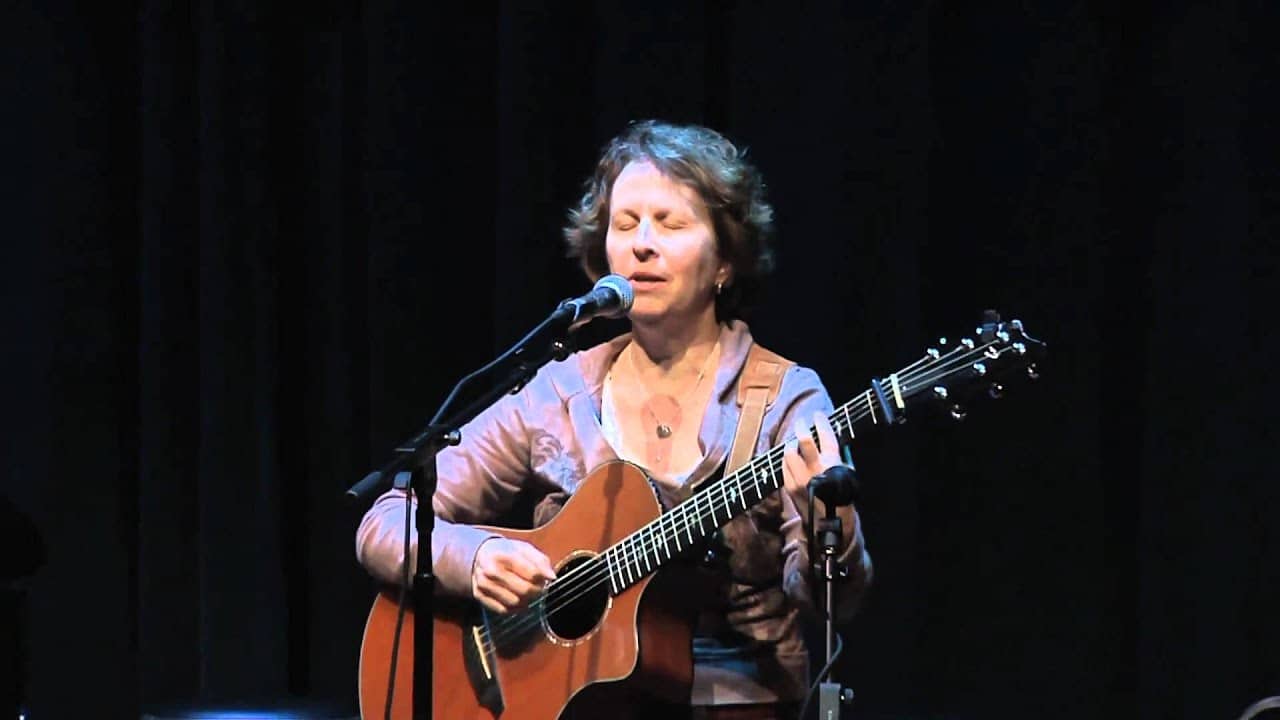 ---
---
---
---
---
---
---
---
---
---
Making a Scene Presents an Interview with Laura Zucker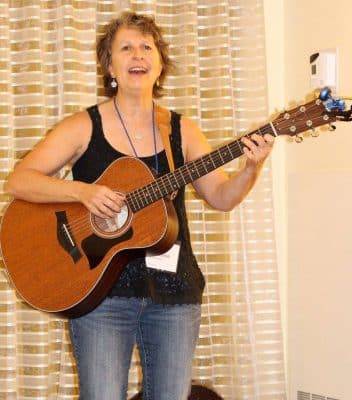 Singer-songwriter Laura Zucker wins audiences over with a hard-won perspective and a positive spin. The powerful imagery of her songs and stories ring so true you might think she's read your diary – and you'll find yourself humming her infectious melodies for days to come. She's a three-time finalist in the prestigious Kerrville Folk Festival New Folk competition in Texas, a Falcon Ridge Folk Festival Emerging Artist, Southwest Regional Folk Alliance Showcase Artist, five-time winner of the West Coast Songwriters Association "Best Song of The Year", and has received numerous accolades and awards from organizations around the world.
Laura's Story

Growing up in Highland Park, NJ, Laura was influenced by her family's collection of essential folk music, contrasted with the rock sounds emanating from the radio. Her parents played Marais and Miranda, the Kingston Trio, Harry Belafonte, Mozart, Bach … while she played James Taylor, Bonnie Raitt, Van Morrison, Laura Nyro, Aretha Franklin, Motown, the Beatles.
She began crafting her own songs in high school (none of which survived, and rightfully so), and while attending Rutgers University, she began to perform covers in coffeehouses, clubs and college pubs along the New York- Philadelphia corridor in the early 1980s. She took a break to attend law school and practice law, but knowing she'd need something to fall back on, she kept her music skills honed.
She settled in the San Francisco Bay Area in 2004 and began to write and play again. Her first CD Left Foot Forward was released in the spring of 2006, and in April of that year, The Confession won the Second Grand Prize in the West Coast Songwriters International Song Contest. She was also recognized by the organization for It Was You and I Can't Let Go with Best Song awards at their regional songwriting competitions.
Her reputation for crafting vivid stories and compelling melodies began to grow. In 2007 and again in 2009 Laura was invited to play at the prestigious Kerrville Folk Festival where she was a New Folk Finalist both years. In 2008, she was a finalist in the Public Domain Foundation's Music to Life contest with Memorial Day from her second CD, Left Foot Forward. Her video for Memorial Day rose to #5 on Neil Young's Living With War Today video page.
In these first two CD collections Laura discovered and developed her voice, largely drawing from her own life experience. It was when she began writing other people's stories, though, that she found her cadence as a songwriter. With her next release, By The Refinery Lights, she deftly transposed the experiences of others into an anthology of lyrics and melodies that trace narratives of life and love; the echoes of memories and the empathy in hope. The title track, in fact, is the story of how her own parents met and fell in love.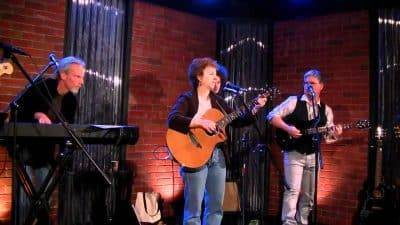 In 2013, Laura continued to hone her craft and grow her audience, winning the WestCoastSongwriters Association Best Song of the Year for "A Thousand Kisses Shy," and clinching an official showcase for the Southwest Regional Folk Alliance.
In 2014, Life Wide Open was born. Laura's fourth release is a collection of songs reflecting on the inevitability of change and our simultaneous longing for and fear of it. 11 original songs feature the collaborative work of Zucker and her producer/engineer/sideman/straightman/confidante Kevin Harris. Life Wide Open is a haven for those feeling trapped and afraid, those renewed by a new-found determination to make every minute count, and those surprised by the changes they see in themselves. That same year, Laura was recognized as one of the "Emerging Artists" invited to play the Falcon Ridge Folk Festival.
2017 brought Say Yes, a new CD of songs that celebrate what is good and positive in the midst of so much negativity and fear. The title song was given the Gold Award in the Mid-Atlantic Songwriters Contest, and Best Song of the Year by the West Coast Songwriters Association. Laura's hope is that we all are able to find the "YES" in our lives.
In 2019, along with co-author and creative coach Nancy Beaudette, Laura published "SongC.R.A.F.T. – Writing Songs In Your Authentic Voice, " a #1 best seller on Amazon. She conducts SongC.R.A.F.T. workshops on a regular basis, and provides writing and performing coaching all year 'round. You can find "SongC.R.A.F.T." at http://www.mysongcraft.com and become part of the SongCRAFT community.
And now, in 2023, comes Lifeline- her 6th CD of original music; a chronicle of her inquiry into what it means to be connected—to one another, to ourselves, to our past, our present and our future. Lifeline takes a deep dive into reflections on surprise, regret, wonder, adjustment, and authenticity- a testament to the kind of insight that only comes from hindsight.
When not performing, or holed up in a broom closet writing, Laura can be found teaching guitar/piano/songwriting, and teaching trumpet, trombone, or cello to 5th graders in Lafayette CA, or hiking in some stunning Northern California locale.
Help Support Making a Scene
Your Support helps us pay for our server and allows us to continue to bring you the best coverage for the Indie Artists and the fans that Love them!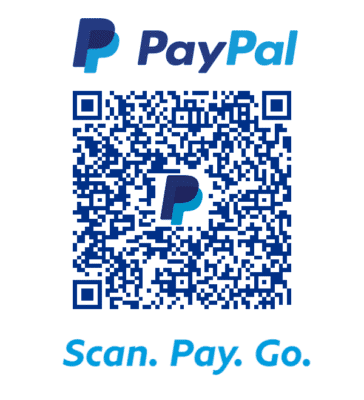 FOLLOW US ON INSTAGRAM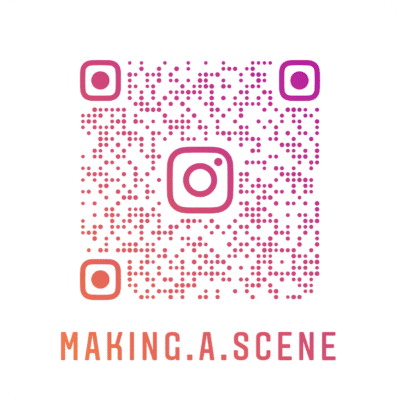 Subscribe to Our Newsletter