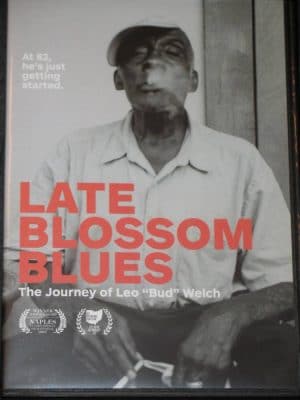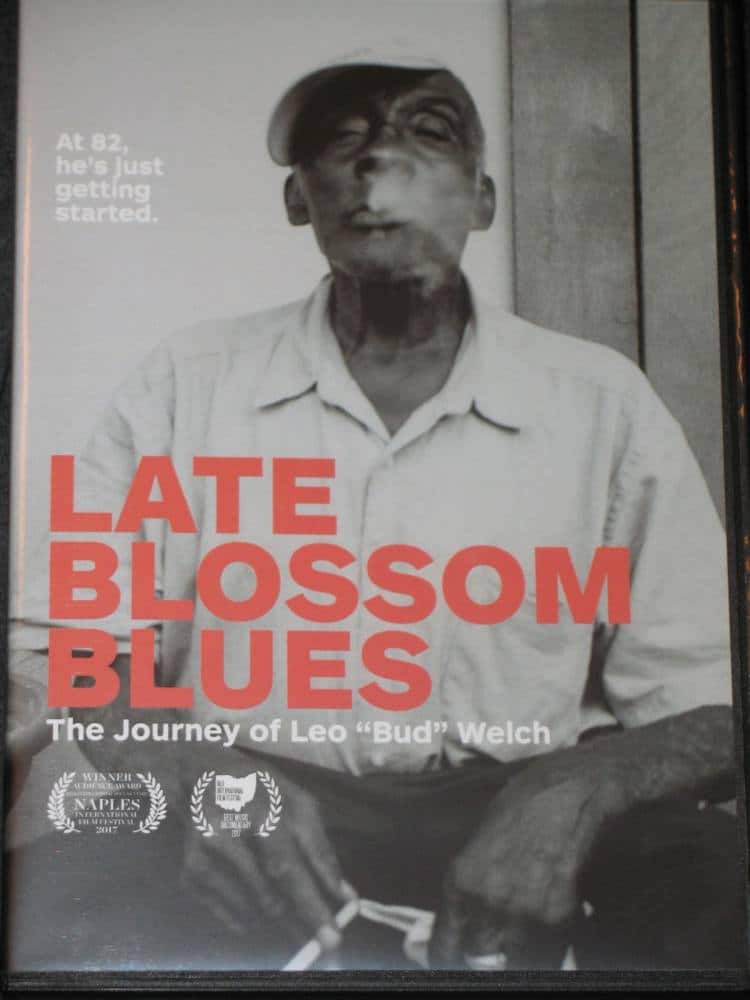 Late Blossom Blues
The Journey of Leo "Bud" Welch
City Hall Records/Red Monster DVD
Leo "Bud" Welch was born in Sabougla, Mississippi in 1932. He first picked up the guitar at the age of twelve; whenever they could he and his brother would play on their cousin's guitar. He played two kinds of music, gospel music and the blues; "the devils music". The earliest songs Leo learned were "Will The Circle Be Unbroken" and "Navajo Trail"; the later learned from seeing Roy Rogers play in a movie. His first time on stage was at Sabougla Grammar School. Mostly Leo worked the cotton fields and clearing the woods but he played at his church on the first and third Sundays each month. He also played at The Blue Flame in Carroll County. He has been compared to another Mississippi bluesman Junior Kimbrough. During his sixty years of playing Leo has sat in with legends Elmore James, John Lee Hooker and B. B. King.
Leo's friend and manager Vencie Vornado, who retired from the Army in 2011, decided to take his fifteen year old son to see Leo play. Vornado had known Leo his whole life but had never seen him play. After seeing him Vornado decided to pay Leo to play at his 50th birthday party. Vornado states "I secretly recorded Leo at my party and called up Fat Possum Records and told them I had something from an 81 year old blues artist they might be interested in". Fat Possum stated they didn't record blues anymore but a few minutes later Bruce Watson called him back. Vornado took Leo to the studio and after listening Watson asked Leo if he was interested in being recorded.
Leo released his first mostly gospel album "Sabougla Voices" in 2014 when he was 81 years old. Leo's follow up blues recording was "I Don't Prefer No Blues". Afterward Leo began playing fifteen shows a month and received invitations to International blues festivals. Director Wolfgang Pfoser-Almer includes footage of Leo singing in a gospel band; with family and friends in his hometown of Bruce, Ms; and in Clarksdale; New Orleans, Austria and Africa. The film's many references are identifiable to lovers of the blues as we learn more about Leo.
This documentary DVD received the Audience Award at the Naples International Film Festival; the Best Music Documentary at the NEO Film Festival; and the Directors Award at the North Carolina Film Awards.
Leo died on December 19th, 2017 at the age of 85. This highly recommended documentary is an inspiration as it reminds us that it's never too late to live your dream.
Richard Ludmerer
[amazon_link asins='B079JCLP26,B00TWX4EQC,B078KCQNK3,B00GOYHQQW,B01NCZNLLO,B00TWX4GSI,B01AKPMAHA,B00TWX4HQ4,B078KTXKYM' template='ProductCarousel' store='maasc-20′ marketplace='US' link_id='7884989a-4c8f-11e8-81a1-cbcb4f4252cf']