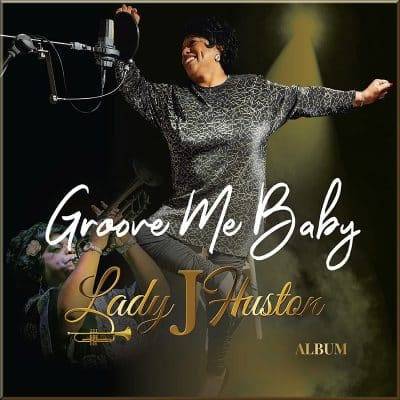 Lady J Huston
Groove Me Baby
Earwig/Unisun Productions
Lady J Huston (pronounced like the city Houston) is a well-decorated though sparsely recorded woman who sings, writes, plays trumpet and flugelhorn, arranges, and produces. She has a Music Theory/Composition major from Howard University and at one point was the musical director for Albert King's band. Her mother, Loyce Huston, was a major blues, gospel and jazz artist in St. Louis and Lady J began her professional career at the age of 12 as a dancer in her mother's shows. Her mother's lineage, coming from St. Louis, stretches to Chuck Berry and Johnnie Johnson as well. In one sense, although Lady J, who has lived in Las Vegas for the past 25 years, has long been in big time show business, this album, perhaps long overdue, is her coming out party. As such, Huston did not hold back, enlisting over 30 backing musicians, including four guitarist, three drummers, several bassists, keys, vocalists, a horn section (which included her) and the 18-piece Jazz Edge Orchestra from St; Louis backing her vocals and trumpet/flugelhorn playing. It's a bit much but she's intent on making a big impression on Groove Me Baby. She may be a new name to you as she is to this writer, but her biography is quite impressive and worth checking out.
She has nine originals of the dozen, with a requisite nod to Albert King, and to her mom, as well as the blues classic "At Last." The horn infused "Your Call" kicks it off as she grows angrier waiting for that elusive call that never arrives. She gets dirty and bawdy on the co-written "Mean Stud Lover Blues," evoking the kind of clever double entendre lyrics associated with Bessie Smith, Ma Rainey, and the pioneering blues women. She nods to one her mom recorded with "I Want A Man Like That," the original charted and was done with the Chick Finney combo, imbued with a tenor sax solo as is the opening track. Her standout track "Tearing Me Apart" traces to a true story, love with a married man which didn't work out. The song was recorded in 1984 when she lived in Washington D.C. with the DC Unlimited Band, other layers added in Las Vegas years later and with this version digitized reels and rerecorded vocals.
Her tribute to King comes with perhaps his most famous tune, "Born Under a Bad Sign," with Huston adding some extra sassy soul and a fiery trumpet solo. Huston's wit is on display in her pandemic song, which is universally relatable – "Corona, You Make Me Sick!" which you can access via YouTube. Deservedly so, it won the 2021 National Blues Museum's Pandemic Blues Songwriting Competition. Her trumpet, the punchy horns, and the backgrounds on the refrains make it eminently danceable. Another that can be sourced on YouTube is "Hide-Away (Remix) which is an original, not the Freddy King tune of a similar name. This is a ballad peppered with elements of funk including an up-tempo mid-piece sequence, recorded with the 18-piece Jazz Edge Orchestra.
The title track plies a mid-tempo romantic R&B groove while "Messin' 'Round in Da Bayou" rather obviously involves second line beats. The latter is a tribute to her former drummer in her Las Vegas band, Jimmy Prima, nephew of Jazz trumpeter Louis Prima. The swinging "500 Pounds Good Gizzay," replete with swirling B3, is effectively a co-write between Lady J and her mother, the former having updated the salacious lyrics. Huston goes out with two bonus tracks, an instrumental "Mean Stud Lover's Blues" as she encourages DJs to rap over it and folks to dance to it. "At Last" is a live recording which can also be viewed on YouTube. Although no version will stand up to Etta James, here Huston reveals a vocal range until this point, not evident in the preceding eleven tracks. As mentioned, Huston may have done too much with these horn/vocal heavy arrangements, but the album does have more than its share of strong moments. As always, it's the quality of the songs that counts the most.
Help Support Making a Scene
Your Support helps us pay for our server and allows us to continue to bring you the best coverage for the Indie Artists and the fans that Love them!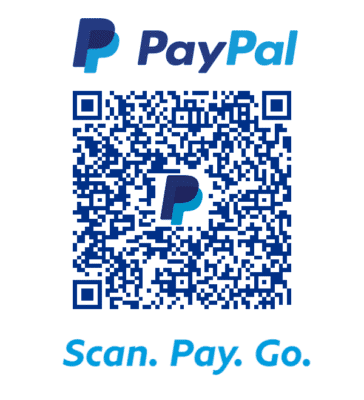 FOLLOW US ON INSTAGRAM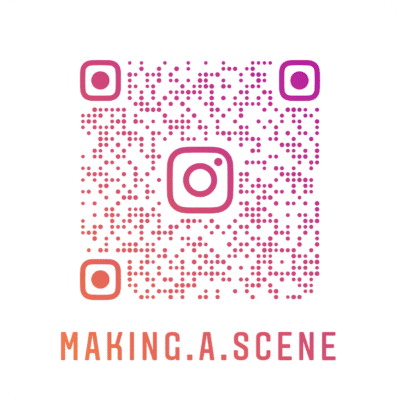 Subscribe to Our Newsletter