---
---
---
---
---
---
---
---
---
---
Making a Scene Presents an Interview with Lady Adrena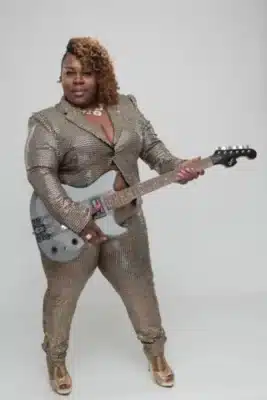 Vocalist, and Songwriter, and Adrienne Palmer aka " LADY ADRENA" was born May 24, 1980 in Jackson Mississippi. Her singing career began at age five in County Line Baptist Church and has continued to flourish. In April, 2008, ADRENA completed her first single, "WHAT'S GOOD FOR THE GOOSE". The single was released to the media and received overwhelming responses. Later she discovered her love for the blues as she began her career working up the ladder.
Adrena music is being aired on stations in the United States, France and the United Kingdom. ADRENA's love for music has always been astounding. Thus, much of her writing creativity comes from life experiences. From 2015 to 2016 she was blazing the stage shared with some of the household names greats such as: Anthony Hamilton, Betty Wright, The Barkays, Lakeside and many more. She's currently promoting her new single titled "Slay the Big Girl Way" that was released early May. With this single Lady Adrena wants to empower all women from all walks of life, different educational backgrounds, all ethnicities, and sizes. She's says it's all about loving yourself. All of you!!! The good the bad and the ugly. November of 2018, Lady Adrena landed second place in the Vicksburg International Blues Challenge which influenced her next move. Returning to her gospel roots has passionately pushed her to become a traditional blues artist. Recording her first blues tune Good Girl Gone Bad produced by Mr. Sipp she went on to produce two more blues songs during the pandemic titled "Corona Blues" and "Don't Mess with my Man" in 2019 and 2020 with the help of Dexter Allen. In 2021 Adrena then teamed up with Gene Munns, CEO of Sweet Success Records where she recorded a smashing hit sing Recipe for the Blues, written by Gene Munns. Her new project Recipe for the Blues with Sweet Success Records LLC has been a change in direction as her focus in the blues is now more healing and has a message. Written and song in 2021 Adrena change her name to add the title Lady Adrena to let everyone know that she had arrived in the blues genre and was no longer standing on the sideline waiting for a ride. Current new release on Good Girl Gone Bad in 2022 will be a major cross over once it hits the overseas market.
Lady Adrena has shared the stage with artists such as Denise LaSalle, Anthony Hamilton, The Barkays, Betty Wright, Lakeside and others across the South. From 2002 through 2012, she sang background for various artist such as: Peggy Scott Adams, William Bell and Vick Allen.
Lady Andrna's music definitely shows the influences of Koko Taylor and Aretha Franklin, which is a clever bridge between two distinctive genres. Lady Adrena has released her sophomore album titled "Better Days" recorded and produced in Memphis, TN at the famous Royal Studios. Engineered and produced by Lawrence "Boo" Mitchell, son of the great Willie Mitchell.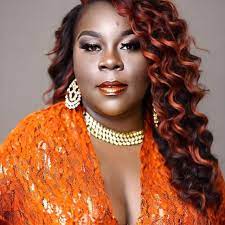 Radiating The Soulful & Energetic Appeal of the Blues Lady Adrena Creates Pure Magic with EP 'Recipe for The Blues' Putting on a show with all the divergent techniques that has made her who she is today, Lady Adrena's magnificent new record is her finest blend yet. Jackson, MS With all the right concoctions that sculpt a riveting composition, Lady Adrena's fascinating new EP, 'Recipe for the Blues' is arguably the genre's best offering. The striking new EP was released for listeners in late October but owing to its infectious appeal and roaring success it is still receiving an increasing number of streams and listeners. This eclectic artist is looking forward to going on the road in 2023 with her new record and other songs that she has been working on alongside her seasoned band members.
To Lady Adrena, the Blues represent more than just a soul-striking and poignant musical genre. The Blues is like unto a companion and a soulmate to her heart. She claims that she did not "choose the Bluesrather, the Blues chose me" message that is echoed on her new single and EP as well. A skilled and talented Blues aficionado, Adrena started singing at the age of 5 in a southern Baptist church is a small town in Pocahontas , Mississippi. Within the walls of that quaint setting, Lady Adrena discovered a passion and burning love for the art of the Blues. Being in church and school choirs and being a percussionist in bands, is where she cultivated her talent. Her stunning new EP is a depiction of all the learning, techniques and style learned over the years which she has acquired. As an adult, life's priorities started to change and her everyday struggles began to take precedence over the music, but in her heart, Adrena knew her musical calling. Unknown to Adrena, life was providing her with the right kind of tools, skills, and the lyrics and stories to craft her future songs. Stream Lady Adrena's spellbinding new EP, 'Recipe for the Blues' and delve into her world of riffs and melodic tunes.
Follow the artist on social media for updates on new music and reach out through email for interviews, reviews, and/or collaboration opportunities. ABOUT Lady Adrena began her musical career by originally writing and singing Southern Soul music. Although she enjoyed southern soul and she did well, her previous style failed to capture the pure essence of who she was. However, with the opportunity to meet numerous influential people, Lady Adrena continually perfected her stage presence and learned to connect with the audience. However, very soon, Adrena met her one and only soulmate- "The Blues," and realized a newfound talent. With the right kind of notes, songwriting, and lyrical breadth, the up-and-coming singer songwriter has unveiled for her audiences a striking EP titled, 'Recipe for the Blues.' "It is now ready to serve to the world. You ask me about the Blues, and I'll tell you I have the recipe," says Lady Adrena regarding her stunning new EP.
Help Support Making a Scene
Your Support helps us pay for our server and allows us to continue to bring you the best coverage for the Indie Artists and the fans that Love them!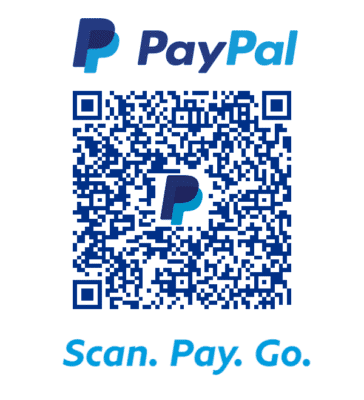 FOLLOW US ON INSTAGRAM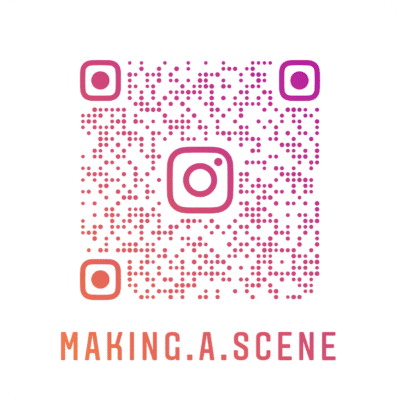 Subscribe to Our Newsletter