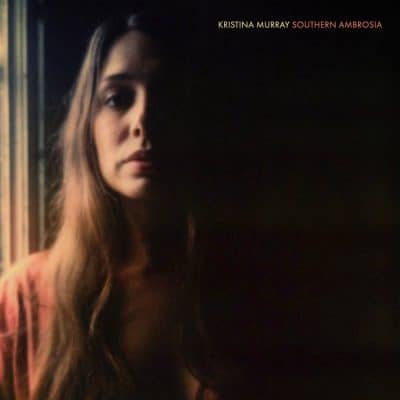 Kristina Murray
Southern Ambrosia
Loud Magnolia
Kristina Murray, like many, loves the South for certain things and is conflicted about the duality of its legacy. This album hits several topical issues while praising the elements she cherishes. This is only her second release and it follows 2013's Unravelin'. Murray originally hails from Atlanta, spent six years in Colorado, and now resides in Nashville. She's found her groove in that sweet spot between traditional country and Americana and has already received an Ameripolitan Music Aware nomination for her 2017 single "How Tall the Glass. She's an independent artist that plays those kinds of venues in Nashville, including being a regular at Honky-Tonk Tuesdays at American Legion Post 82.
Her album, on her own label, is produced by Michael Rinne (Caroline Spence, Kelsey Waldon, Erin Rae) and moves from acoustic sounds to rowdy electric, steel, and slide guitars from some of Nashville's most sought after session players including Ian Fitchuk (keys), Kris Donegan (electric and slide guitar), Justin Schiffer (pedal steel, slide, dobro) and Fred Eltringham (drums). Rinne plays bass. Given her background, it's no surprise that Allman Brothers type southern rock filters into the mix as well.
The album begins gently and melodically with "Made in America," giving us a glimpse into Murray's hard edge as she sprinkles words like 'damn' and 'goddamn' in the lyrics, building to an array of loud guitars as it ends. "The Ballad of Angel & Donnie" is a honky-tonk rave-up for a cinematic tale about a disreputable couple involved in a methamphetamine bust. "Strong Blood" embeds the lyric for the album title and has references to both her native Georgia peaches and The Allman Brothers album with peach in its title. One of the strongest, most dramatic songs is "Slow Kill,' which covers almost too much ground – from the opioid epidemic to depression to lying politicians, economic struggles and religious issues.
"Tell Me," though, is a classic country spin, as Murray duets with an uncredited vocalist against weeping pedal steel. "Pink Azaleas" stays in the acoustic, laconic groove. "Lovers and Liars" introduces some blues signaled by guest Pat Bergeron's harmonica while "Potter's Field" adds dreamy psychedelia and chorus of four background vocalists as unexpected accompaniment for direct messages of hard work, resilience, and self-reliance. A country album would be incomplete without a heartbreak song. Murray goes deep with her confessional stance in the closer, "Joke's on Me." The simple, uncluttered arrangement allows Murray to deliver her most emotive, expressive vocal on the album.
Murray explores the dark and the tense but emerges somehow rather angelically and triumphantly.
[amazon_link asins='B00GSJBXMG,B003CW8PPA,B07FY32N8Q,B077WJNQ71,B07GBK4V8P,B07FYHDNCR,B077WJJVRM,B00GSJCB5E' template='ProductCarousel' store='maasc-20′ marketplace='US' link_id='a6fe45d7-bce3-11e8-beb9-4b108fca3355′]