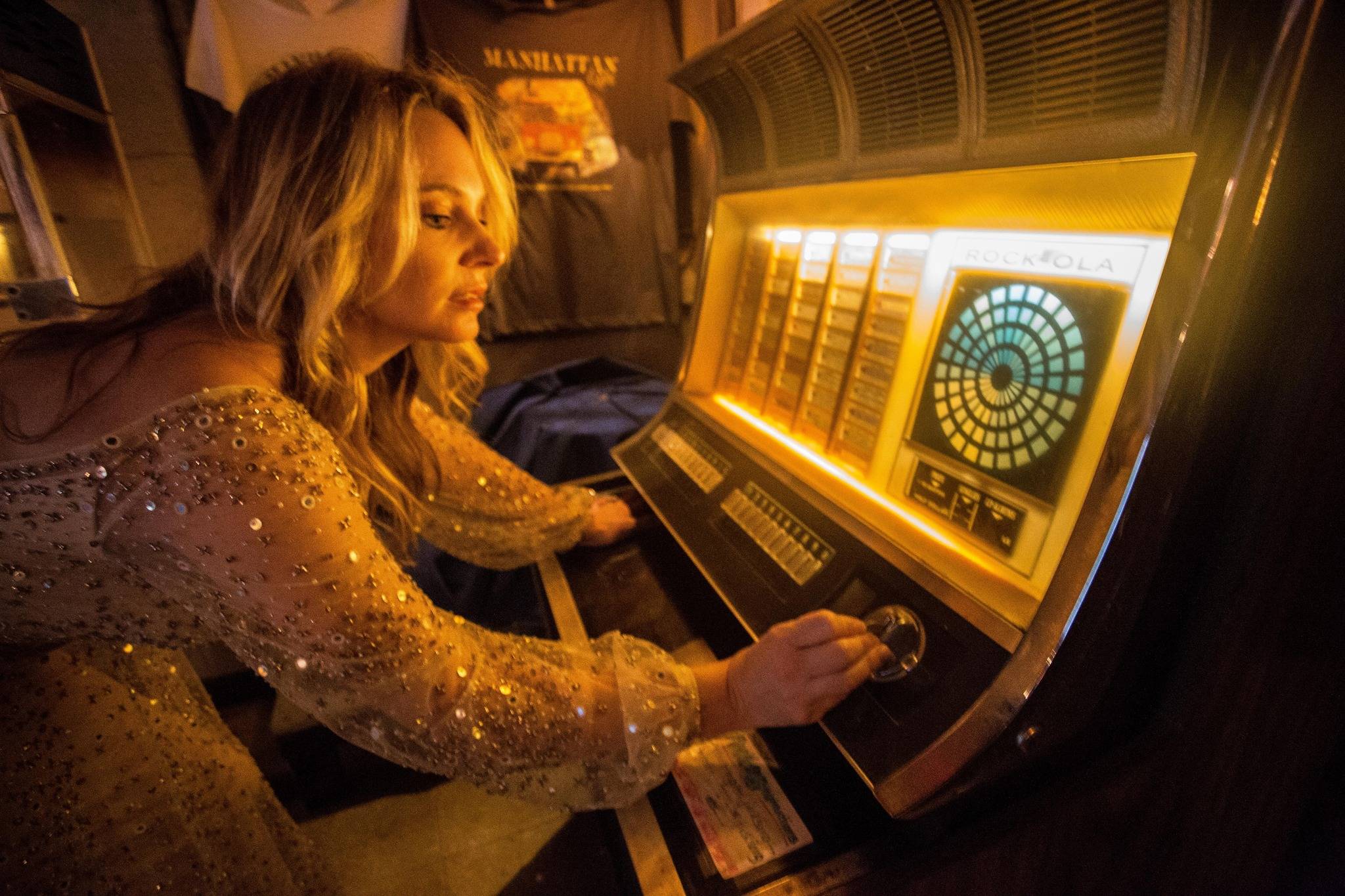 ---
---
---
---
---
---
---
---
---
---
Making a Scene Presents an Interview with Kimberly Morgan York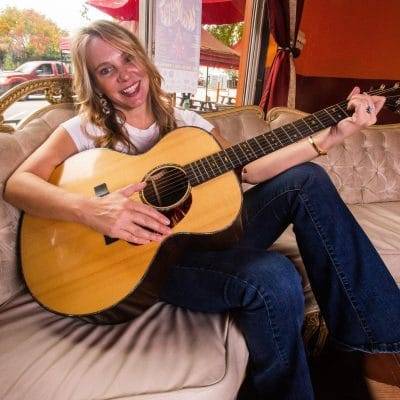 If experience is the birthplace for inspiration, and life provides the touchstones for creativity, then Kimberly Morgan York has a wealth of resources from which she can draw. The roads she's travelled, both personally and professionally, have nurtured her passion and purpose, as well as the ability to convey the lessons she's learned into music that resonates with honesty and conviction. She's faced her share of challenges, but she's consistently shown the strength that's needed to overcome those obstacles and emerge with the dedication and determination that's allowed her to persevere.
"My life has been a conveyor belt of constant change," Kimberly suggests. "New cities, new careers, new families….but the one constant in my life is, and has always been, music. When anyone asks me how I would define myself, whether artistically or individually, I point to three constants. I'm a woman, I'm a mother, and I'm a musician."
Indeed, all three elements have made Kimberly the artist and individual she is. Her songs are emotive and expressive, underscoring an easy, affable presence that draws her listeners with comfort and a caress.
Kimberly's first album, Found Yourself a Lady, was recorded under the aegis of The Everlovin' Band. Engineered by David Barbe — best known for his role in the bands Sugar and Mercyland — the album was indefinitely delayed, but now scheduled to appear in January 2022.
July will see the release of a new album recorded this past year, Keep on Going, featuring Kimberly (vocals, guitar), Scott Baxendale (guitar), David Barbe (bass, engineering) Carlton Owens of Cracker (drums), Jay Gonzales from the Drive-by Truckers (piano), Matt Stoessel of Cracker (pedal steel), and Adam Poulin(violin).
Not surprisingly, Kimberly claims a wealth of influences. While Dolly Parton, Tammy Wynette, and Loretta Lynn figure prominently in the list of artists she most admires, so do Eartha Kitt, John Prine, Dr. Hook, Ricky Skaggs, and the Drive-by Truckers, the latter being no surprise given that she was married to the band's drummer, Brad Morgan.
That said, she also cites the impression left by a somewhat unlikely persona. "Personally, my biggest role model is the fictional character of Auntie Mame," Kimberly insists. "She famously proclaimed 'Life is a banquet, and most poor suckers are starving to death!' I could not have put it better myself. Eat up all of life, from the highs to the lows and relish every second that you can. Wallow in your lows and feel them completely. Celebrate your highs with big shouts of 'wooo hoooo!'
"Those 'woo hoo's', of course, drive my teenage daughter crazy!"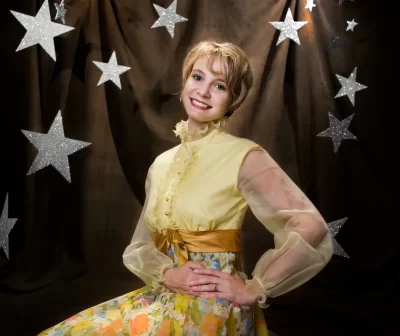 Then again, Kimberly's backstory often reads like a Hollywood screenplay. Born in Kentucky and raised in a musical family, she first started singing in church at the tender age of three. When she was 16, she picked up her first guitar in order to start writing her own songs. She began performing solo while attending Cornell University. Kimberly then transitioned into the role of a musical gypsy, writing songs and performing solo from Colorado to San Francisco (funded by a job in market research for the commercial real estate industry.) She ended up spending time in Sausalito, describing it now as "the time of my life," a place that gave her opportunity to expand her musical horizons, her circle of friends and acquaintances, and her opportunities to perform.
Kimberly met Brad Morgan in June of 2003. The two were married after a whirlwind three month romance and shortly thereafter, she relocated to Athens Georgia. Whenever Morgan was out on the road with the Drive-by Truckers, Kimberly would stay home while still keeping her own musical pursuits intact. She connected with a band then known as "Southern Bitch" and began a new project with their members. "the Everlovin Band" was Wendy Musick (guitar), Adam Musick (guitar, pedal steel, piano, and banjo), Chuck Bradburn (bass). Husband Morgan joined on drums when he wasn't off with the Truckers. They became featured performers at a number of local clubs and theaters, and eventually went on to help complete that first, aforementioned album. One of its songs, "Glory," was chosen for an Athfest compilation after the band played the festival's MainStage in 2007.
Nevertheless, the birth of the couple's daughter, Ruby Kate, in April 2008, and the departure of her bandmates, the Musicks, eventually put her career on a hiatus. Aside from a few solo shows, Kimberly chose to focus on being a parent. However, her musical mindset remained intact. New friends Scott and Pamela Baxendale (Baxendale guitar) moved to town, and soon the trio began making music together — informally at first and then under the aegis of a band they dubbed "The Morgandales." Meanwhile Kimberly and Brad divorced, although they remained friends. Kimberly kept writing songs and working them up in the company of the Baxendales, a process that culminated in the recording of Keep on Going this past year.
Meanwhile, the journey of life kept going. A second marriage ended in divorce and forced Kimberly into what she describes as "survival mode." However, after reconnecting with the Baxendales and meeting and marrying Kevin York, the man who became the love of her life, she once again dove deep into her muse. With a stockpile of material in hand, she's already thinking about recording another album next year for release in 2023.
"All of my music is based on real life…heart ache, perseverance, joy, abuse, struggle, victory, and love," Kimberly reflects. "I want listeners to be able to connect to my music… to see reflections of their own stories in mine. I hope my songs make people feel less alone in their journey. I also want to entertain them and inspire people to laugh and let go."
Find our Podcasts on these outlets
Help Support Making a Scene
Your Support helps us pay for our server and allows us to continue to bring you the best coverage for the Indie Artists and the fans that Love them!
Make a one-time donation
Make a monthly donation
Make a yearly donation
Choose an amount
Or enter a custom amount
$
---
Your contribution is appreciated.
Your contribution is appreciated.
Your contribution is appreciated.
Donate
Donate monthly
Donate yearly
Subscribe to Our Newsletter