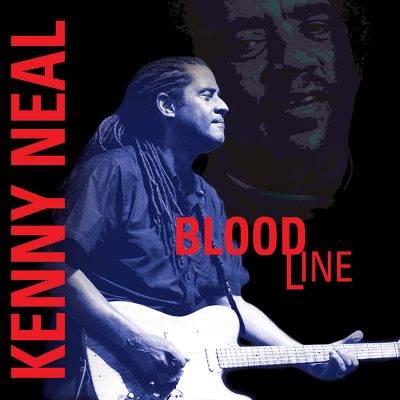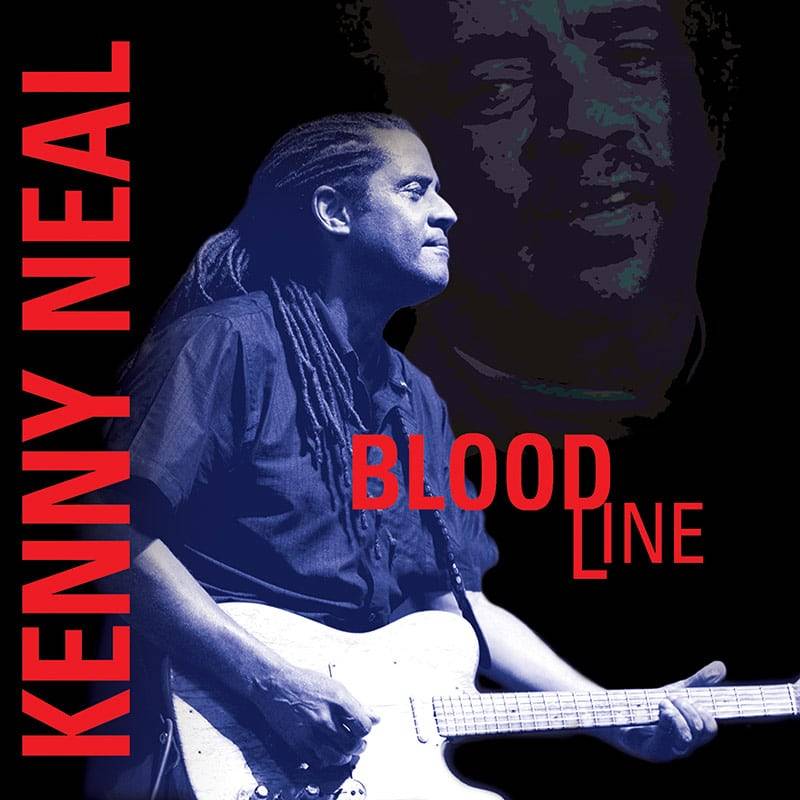 Kenny Neal
Bloodline
Cleopatra Blues
Kenny Neal is the son of the late Raful Neal (1936-2004). Raful was considered the father of Baton Rouge Blues and is an inductee in the Louisiana Blues Hall of Fame.
Since his father's death the younger Neal has become the patriarch of the musical Neal family. He has six Blues Music Award nominations having won twice. He won a BMA for "Double Take" the 1995 Acoustic Album of The Year. He won again in 2009 as "Let Life Flow", the title track from his then current album, was named Song of The Year. In 2011 Neal received a BMA nomination for Entertainer of The Year. That same year Neal was also inducted into the Louisiana Hall of Fame; like father, like son. This is Neal's sixteenth album and it is appropriately titled.
The band consists of Neal, guitar, harmonica and vocals; Bob Britt, guitar; Tommy MacDonald or Noel Neal, bass; Lucky Peterson, Kevin McKendree or John Lancaster, keyboards; producer Tom Hambridge, drums, percussion and background vocals; Quentin Ware, trumpet; Billy Huber, trombone; and Tyler Summers and Dana Robbins, saxophones. Background vocalists include seven Neal's and The McCrary Sisters. Britt, Robbins, Ware and McKendree are all current or former members of the Delbert McClinton Band.
Seven of the eleven tracks were written by Neal and an additional track co-written. While listening to "Ain't Gon Let The Blues Die" I began thinking that this is possibly another nominee for song of the year. On it Neal pays tribute to Robert Johnson, Muddy Waters, Jimmy Reed, Albert King, Koko Taylor, Otis Redding, Ray Charles, Freddie King, Howlin Wolf, Big Mama Thornton, John Lee Hooker and Junior Wells. The horn section is fabulous as are the guitars of Neal and Britt. Steve Dawson also sits in on a Weissonborn lap steel.
The title track "Bloodline" follows and it is another great song. Neal sings "Down in Louisiana where the blues bloodline runs deep, grandpa was a preacher, the apple don't fall far from the tree, daddy sang the blues and the bloodline runs thru me. Grandpa died and daddy gone, I'm here to carry on, Bloodline". Neal is also blowin' harp. There is an accompanying video on Neal's website of a family cookout that just has to be seen.
"Plain Old Common Sense" sports the lyric "Some folks think they're smart because they went to school, nothings worse than an educated fool".
"I'm So Happy", "people think I'm crazy, I don't care what they say". It was co-written with Hambridge and Syreeta Neal.
"I Go By Feel" is from producer Hambridge and Nashville songwriter Gary Nicholson. It features the horns and McKendree on the keys. "I Can't Wait" was also co-authored by them and Seth Walker.
The only cover is a terrific version of Willie Nelson's classic "Funny How Time Slips Away". On the closer "Thank You B.B. King" Neal sings "thanks for paving the way for me".
This album is Neal's best ever. This is highly recommended.
Richard Ludmerer